The Relationship Goodie-Bag is an Entrepreneurs bank
2018 is here; with a rejuvenated spirit many are frantically making resolutions towards a better life. However, we are often too busy to realize our successes are closely tied to things regarded as trivial.
If you want to succeed, read this.
The Relationship Goodie-Bag is an Entrepreneurs bank.
2018 is here; with a rejuvenated spirit many are frantically making resolutions towards a better life. However, we are often too busy to realize our successes are closely tied to things regarded as trivial. Our inter-personal relations will always have a bearing on our success stories. The relationship goodie-bag is an asset we all have. How then do we maximize gain by accessing our relationship goodie-bag?
How then do we maximize gain by accessing our relationship goodie-bag?
I come from a background where "useless" doesn't exist. Because inherently each person has something unique that when tabled can bring about change. Since humanity is a wild composition of relationships, our successes, to a large extent hinges on extracting all we can from our relationships to inch closer to success. Each relationship presents a different set of opportunities. Identifying the contents of your your contact base, relationships and the value it can potentially add to your story is the first step to success.
Identifying your contact base, relationships and the value:
Primarily we each have 4 types of relationships we may be in i.e.
Family, Friendships, Romantic relationships & Professional relationships. Each of the listed, presents other forms of relationships that can affect us positively in the pursuit of entrepreneurial success. However, the egoistic part of humanity becomes a borderline that MUST be crossed to attain success. Relationships and emotions are a wild blend.
Relationships and emotions are a wild blend.
How we feel(intuition), what we hear, what we know, appears to drive our relationships. However, I want to challenge you to think success by prioritizing your goals. I am not suggesting cutting links and becoming a loner. I mean ask yourself "WHAT ARE MY GOALS, IF I WANT TO SUCCEED". Remember success is relative and can be in several ways but it must gratify you. The beautiful thing about a goal is that you can always re-adjust, re-order or change completely if they don't lead to success.  Goals & Relationships are bedfellows.
Goals & Relationships are bedfellows.
Meetings, brainstorming, proposals, designs, business plans; define the preparedness for success. However, we need to ensure the content of the above are rich enough to truly radiate success.  Our goals are meant to help attain success, so in building the content of the aforementioned, we dip our hands into the relationship goodie-bag. In that bag, you have friends, family, lovers, and Professional relationships. Within the four types of relationships you will find Mentors, Entrepreneurs & Professionals. You might even have fixers & investors in there.  That is where you think strategically for gain.
Think STRATEGICALLY for GAIN.
How many of us will ever receive a blank cheque?
How many of us have the financial muscle to implement all aspects of what would culminate in success? Very few.
So your bank is your relationship goodie-bag. Remember, all you need to succeed is within reach but you can only see it when you carefully search. The search should start with the relationship-goodie bag. How do you search the bag?
How do you search the relationship goodie-bag?
Identify the individuals in your relationship-goodie bag.
Categorize them according to your needs.
Analyze your relationship with each person.
Gather as much knowledge on what you intend to do.
Be sure your endeavor is realistic and not just an over-ambition.
Make initial contact on the subject matter.
Your initial contact regarding what you seek is typically the game-changer, even though you may not get to discuss your goals and dreams in full, treat it as a pitch. This interaction should be one you pay rapt attention to, because the demeanor & language will give you indicators on your next step. However, NEVER assume based on the demeanor UNTIL it's a categorical NO. (There's a way to deal with Categorical NO but we'll look at it some other time). A categorical NO can be received with more questions as to why the NO, you'll be surprised how much you will learn from the response. Also, remember to thank the person for the time spent with you.
The relationship-goodie bag is available for everyone, but many hit a snag at the initial contact stage. Advice; NEVER allow your ego/emotions to cloud your analysis of encounters with people you brought out from your relationship goodie-bag. That's a first step towards failure. You need to understand, whilst there's an existing relationship with the person, they are not obliged to assist you.
So meet them knowing that;
People have challenges of their own.
They will dictate times to meet etc.
They will decide what aspect of your plan to fit in.
They can pull out at anytime.
They may even refer you to others you don't know from their relationship goodie-bag.
They may offer to help for a fee.
Knowing all the above, you will need to REMIND YOURSELF, at every stage, that YOU NEED THEM, they may not need you beyond the already existing relationship. So when you decide not to CALL AGAIN, it is your loss.
When you decide to brand the relationship goodie-bag content as UNWILLING TO HELP, it is your loss.
The line between success and failure can be your assumption.
Seek assistance but don't be intrusive because everyone has a role in our lives.
Let 2018 be a year of success.
#OnTourWithAwedana : Rocks of Fear – Pikworo Slave Camp (Paga, Ghana)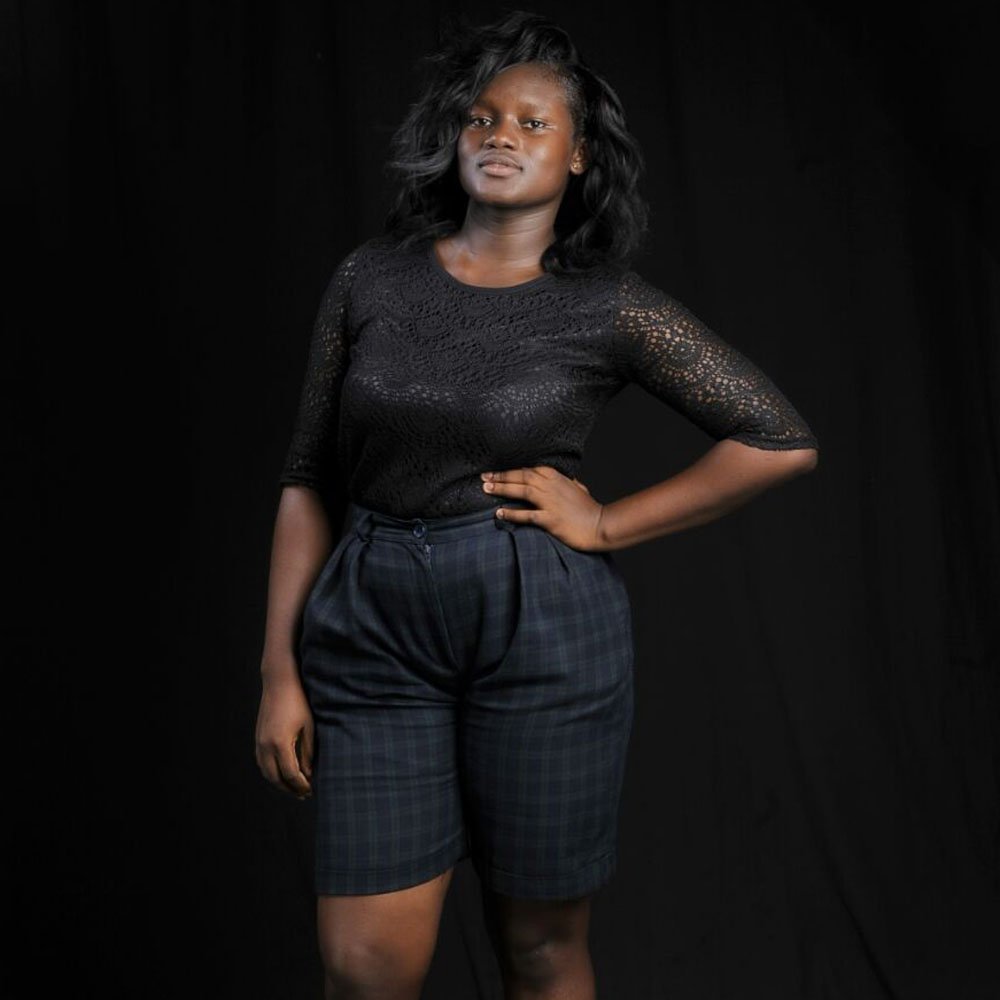 The sight and the overall experience of Pikworo Slave Camp take away all doubts about the veracity and reality of the slave trade in Africa. The presence of empirical evidence in the form of relics is enough to disabuse all doubting minds. Perhaps the cliché, "seeing is believing" should be the emphasis here. 
Pikworo Slave Camp is geographically situated approximately 3 KM West of Paga in the Upper East region of Ghana.  It's located in a village called 'Nania'. The camp is one of the few tourist sites in Africa with remarkable routes of historic relevance and is known in history as the hoarding, auctioning, and transmission point of slaves. It acted as a transit camp for the slave trade. Slaves were held hostage in the Pikworo slave camp before being transferred to Salaga in the Northern Region. In short, it acted as an intermediary between slave traders.
Legend has it that, the Pikworo Slave Camp was founded by a brave hunter and farmer. The village (Nania) was then developed into a trading center for the Hausa, Mossi, and Zambrama traders where their exchange activities took place.
The story of the slave trade sound is really gory sometimes. However, coming face to face with the facts of history gives a refreshing feeling of how far we have come as humans in our very existence. It's sometimes incomprehensible and shocking how the purpose of a fully-fleshed human being could be altered and converted to the extent of being a slave. But the evidence available is more factual than fiction.
Centuries back, the slave trade was a very lucrative business activity and because of its dominant nature, it enriched slave masters and other people of higher ranks in the slave market. Nania became the first stopover and an auction market for slaves captured in surrounding lands as well as those brought from the Sahara. It was situated in a very rocky area hence the name 'Pikworo' which means 'rocks of fear'. The rocky nature of the place largely defined the living conditions of the slaves in the camp. 
Life in the camp could best be described as rude and crude. Unlike the luxuries we enjoy today, slaves captured and sent to Nania had to be tied against trees and rocks to sleep. They ground cereals on rocks. They prepared food on rocks. They ate from holes created on rocks and drank from a nondrying opening in rocks.
They walked barefooted and experienced inhuman treatments as penalties for wrongdoing or non-compliance with directives. For instance, there was a site of the camp dedicated to punishing slaves where they were tied to a rock and made to watch the sun.
Dead slaves were buried in groups in a single hole dug around the camp and covered with a medium-sized rock placed on top of the grave as an epitaph to indicate the site as a burial ground for the dead. 
One interesting aspect about the stopover of slaves at Nania was that, despite the harsh conditions they faced, slaves had the chance of producing music with stones used to hit the rocks in a rhythmic manner, creating a pleasant sound with some of the slaves dancing to the tune. In all it won't be wrong to say slaves in Pikworo slave camp lived "rocky" lives since almost every aspect of their lives was hinged on rocks.
Visiting the slave camp gives a lot of flashbacks and touching memories to behold-Memories that indicate the actual toil of our forefathers and some of the circumstances they faced and memories that give you insights towards making the world a better place. Until you visit the 'Pikworo' slave camp, you'll always be tempted to liken the storylines of "12 years a slave" to "Tom and Jerry".The former is a real-life issue and the latter is fiction. Don't dwell in doubts for the rest of your life. Spare a moment, explore and reconnect with the past: it's a priceless experience.
—————————————————————————————————–
Story by: Bobi Awedana Herty/thesavannaonline
ADAGA OO! ADAGA!!!
When on my bike on bright days like this, just don't cross my path, lest I run you down.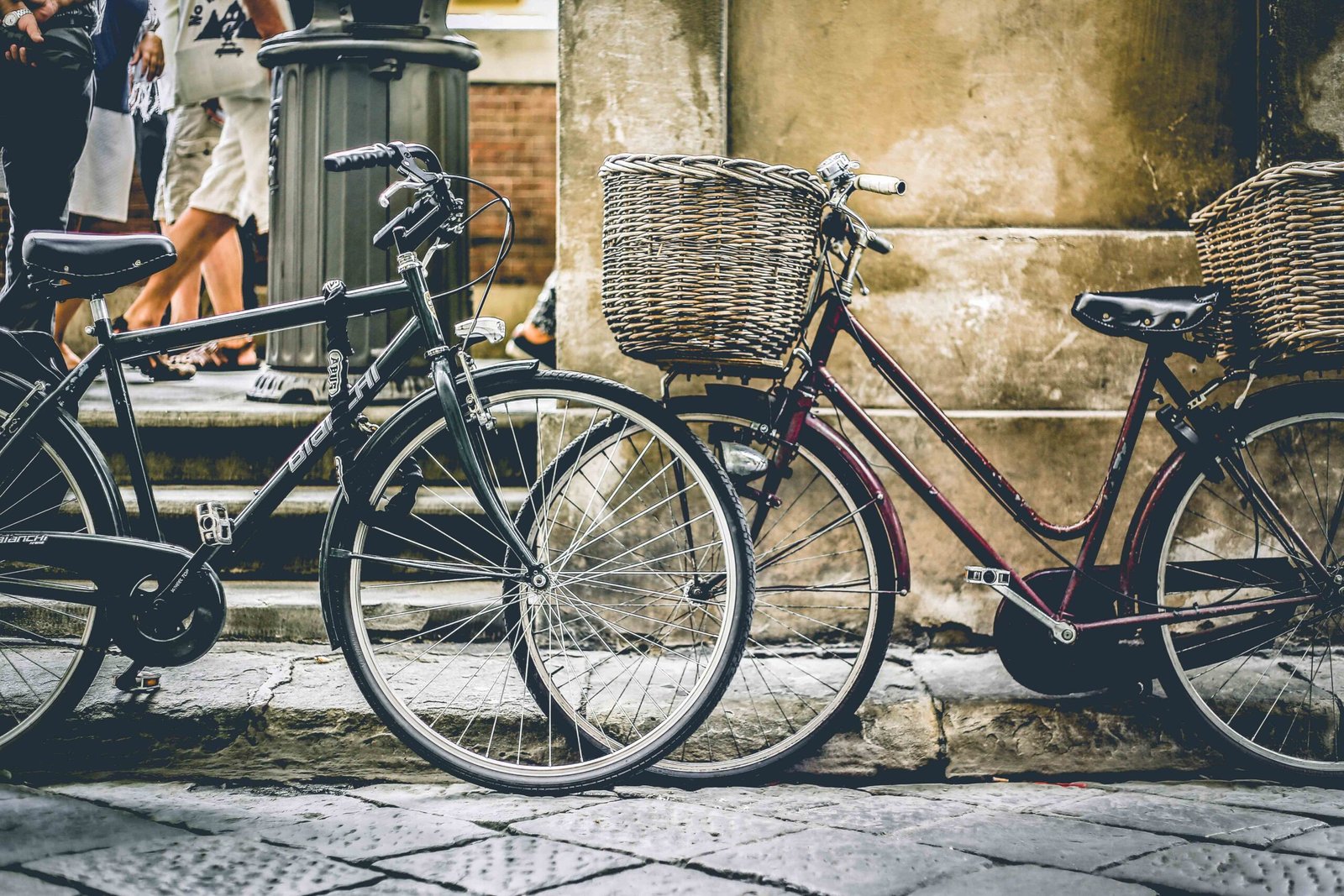 The sun was meters past the horizon as the day was still toddling but showed good signs of being a very sunny one. A long winding queue snaked its way from the waakye seller's joint to the edge of the street. The Koko seller across the street had also been swallowed by the crowd of school children that had circled her, screaming on top of their voices to get her attention.
I hated to join long winding queues just to buy a widow's mite worth of food. Gliding on the back of my not-too-new bicycle, I made a quick U-turn and headed for "makpor" the beans seller's end. The path leading to the "makpor" was a steep one and required a great deal of experience and a touch of perfect riding skills like mine to go unharmed.
Dexterously using my weight to bring the bike to the middle lane of the busy street, I zoomed past two "trotros" (commercial buses), which were moving at tortoise pace. The wind tore at my ears as I sped on and I loved the flapping sound its impact made in my ears.
When on my bike on bright days like this, just don't cross my path, lest I run you down.
I was soon at "makpor" and thank goodness, the usual crowd there was absent. I decided to make a quick U-turn and come to perform the "sacred ritual" in the holy sanctuary- "Makpor"
Gracefully, I brought the right paddle to accelerating position, at the same time swinging the steering and adding my weight, the style was called "Cee", it usually turned the bike 180 degrees and would leave the screeching marks of the rear tyre on the bare floor almost like the letter "C"
The rear tyre spun so fast I lost control and was thrown out of the bike. I found myself sprawled awkwardly on the floor.
A group of children who had witnessed the mighty "humpty-dumpty" fall wouldn't stifle their laughter. Baring their teeth, they screamed laughter out of the bellies.
Wanting to show them my worth and dexterity with the bicycle I jumped onto the bike again. Holding the steer firmly I paddled swiftly and exerted lifting force to the steer and soon the front tire was up in the air-"Adagga" I maintained the posture for about 7seconds, still trying to impress my little audience, I dropped the front tire and repeated the process, this time I lifted it even higher than before.
The force was too much and the back tyre skidded off and down I went again. I hit my head hard against the bare tarred floor and everything spun before my eyes.
There was an explosive barrage of laughter louder than the June 3 thunder clapping. I lay there wishing I could just disappear into thin air or just sink into the dusty earth.
I lay there with my eyes closed for a very long time and all I could hear was continuous explosive laughter and rhetorical questions.
And that is how come I earned my infamous nickname, "Adaga"
By:  Edwin Abanga
Contact:    [email protected]
Africa Cry – Quata dares African leaders to act in Libya slavery.
This has informed the release of "Africa Cry", a song that details the canker of slavery currently booming in Libya. The slave markets in Libya are selling Black Africans for as low as $400.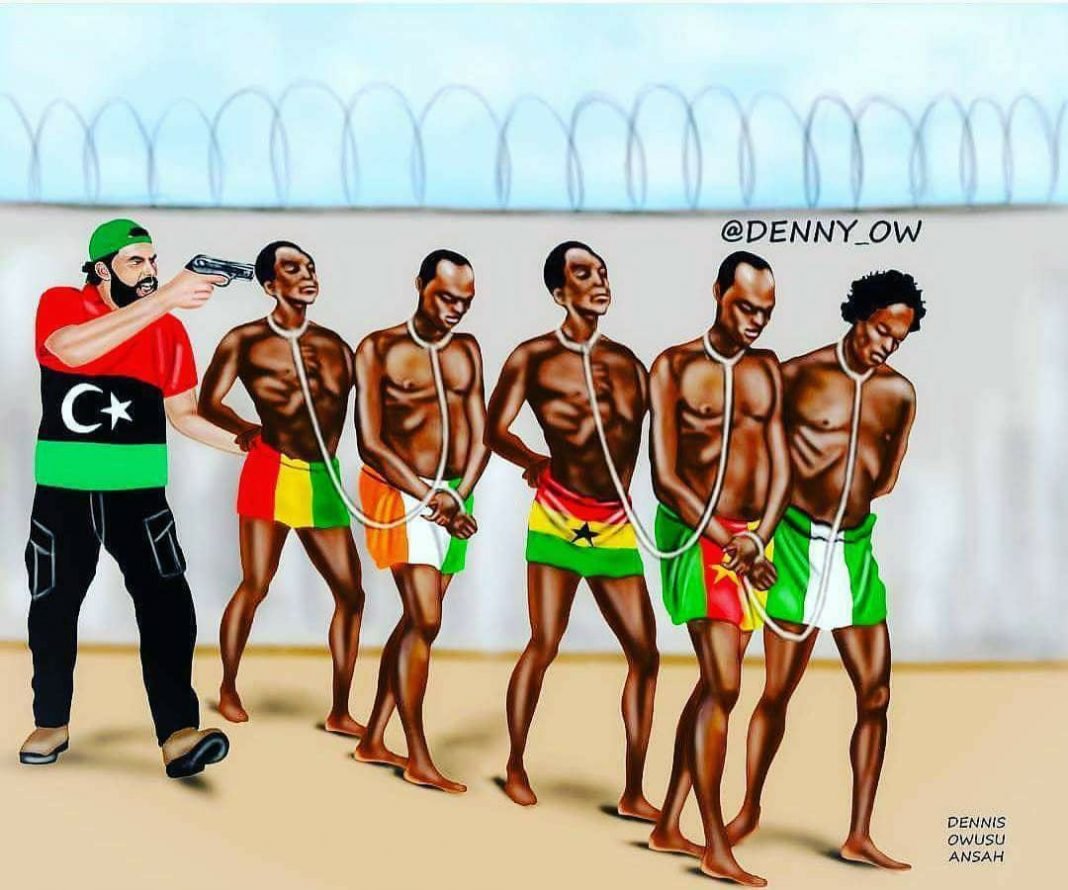 2017 has been a good year for Quata Budukusu, the magnum opus nature of his numerous releases attests to only one thing – SUPREMACY. Even though his relevance in the game continues to be a matter of controversy, his talent and skill cannot be debated. Having been around since 2004 as a rapper, Quata has perfected his art by dabbling in numerous genres often with a finesse that can only come from a dedication to duty. His forte still remains rap, though he jumps on any genre and owns it.
On the subject of duty, Quata believes music can be used in several ways, from entertainment to education. This has informed the release of "Africa Cry", a song that details the canker of slavery currently booming in Libya. The slave markets in Libya are selling Black Africans for as low as $400. A situation described by the UN Security Council as "heinous abuses of human rights."
The situation has been condemned by many, and as a rapper with a conscience it is only proper Quata adds his voice.
The emotion-laden song brings to the fore issues of rape & torture, racism, intra-racial crimes, classism, and the seeming silence of African leaders when ordinary Africans are served anguish in foreign lands as slaves. The "animosity" is "unimaginable", he says, but the reactions of the West in such situations clearly expose the weakness of African leaders.
Quata is undoubtedly one of the most prolific lyricists of our time. His upcoming 25-track album from a single riddim will definitely send tails wagging. An objective media is the only way major talents like Quata will get their due, until then the talent won't rest. Will it match the ingenuity employed in the 13-Track "Quantum Riddim"?
2018 is will surely be a magical musical year.
Check out other songs by Quata.