Introducing John Q…
Even though John Q admired the job of a serviceman, music gradually took over is heart, making him resolve to one day pursue music as a career.
"I was however inspired at the age of 12 when I heard Bob Marley's "One Drop", but the truth established now is that, music is the closest thing to God for me".
Every now and then Ghana becomes a center of attention – mainly because some sons and daughters of this great nation are making massive inroads into all sectors of the world economy especially showbiz and academia. It is therefore noteworthy to officially introduce to you one such fine personality currently make waves with his brand of reggae music in New York and Jamaica.
Born John Kwesi Quansah in Accra – Ghana, John Q was sent to Rev. John Teye Memorial Institute at age 4; a school noted for producing excellent musicians like Kwame Yeboah. As a pupil of Rev. John Teye Memorial Institute one was obliged to learn to play the piano, write poetry and sing Mathematics. Even though John Q admired the job of a serviceman, music gradually took over is heart, making him resolve to one day pursue music as a career.
After his basic school education at Rev. John Teye Memorial Institute, he proceeded to Accra High Senior School and migrated to the United States of America to join his mother – this happened just after completing his senior high school education.
Typical of an African in America, he first bagged a Bachelors degree in Biology and Food Science.
The "hassle and bustle" of New York eventually led John Q to meet with the late Gersham Nembhard of Jamaica a great lead guitarist, and also Jerry Anokuma Hanson another great lead guitarist who worked with legendary AB Crentsil Ahenfo band. These two individuals taught John Q to play the guitar.
With the ability to play the piano and guitar, one would assume John Q was gearing to take up music with ease, the realities of life as an emerging artiste taught him to be diligent, patient and also be willing to team up with other musicians. This led to the formation of a band in the Bronx with his two guitar teachers.
As young as John Q was, he had so much to look forward to as his two other band mates where very optimistic of his success as a musician. With the band, they performed at almost every opportunity and young John Q was picking up all the attitude and demeanor that characterizes a successful artistes persona. Unfortunately, he needed a new approach when both his band mates passed away untimely.
At this point John Q decided write and compose more original songs whilst serving as an executive producer for Jamaican gospel singer Mellow Wayne.
While John's mother battled Cancer, John Q would help his mother deal with the crisis by talking about music and sometimes sing to her. The pain of an early divorce also forced John Q to take a consolation in music.
"Music has always been my consolation when I encounter challenges in life. My mother Rev. Juliana Solomon Sackey was a schoolteacher and a devoted pastor in Ghana for 30 years, and 20 years in New York; so, her words of encouragement regarding patience and hard work in his pursuit of a successful music career stayed with me every step of the way"…John Q.
In early 2016 John Q encountered Mr. Sidney Mills, the keyboardist for Steel Pulse Reggae band; Sidney Mills encouraged John Q to visit Jamaica with him, this trip proved extremely beneficial because it provided an opportunity to record John Q's "Feel Good Reggae" album at Bob Marley's Tuff Gong studio.
"Recording at Bob Marley's Tuff Gong studio was a dream come through… Jamaica is the Mecca of Reggae Music and the enormity of what I seek to unleash musically came to bare during my visit, especially my first day at Tuff Gong which coincided with Martin Luther King's birthday. The various artistes I met whilst in Jamaica took the business of Reggae so serious – I realized I had big shoes to fill in if I want to be a Reggae Star."…John Q.
Being a Reggae music aficionado, John Q puts in a lot of live instrumentation to give his music the grit needed to haunt the conscience of reggae lovers into the "Feel Good" mood.
Notable amongst musicians John Q has worked with are Dean Fraseron a saxophonist, Flabba Holt a Bass guitarist, Squidly Cole and C sharp both drummers, Mike Chung a guitarist, Alvin Smith a percussionist, as well as Bubbler and Sidney Mills both keyboardists.
John Q's influences come from Reggae music greats like Peter Tosh, Joseph Hill of Culture, Burning Spear, Black Uhuru, MutaBaruka, Jacob Miller, John Holt and many others. For him, the African ancestry of Jamaicans make it easy to fill up the shoes of the above listed artistes with a seamless integration of music as an art form and his Ghanaian culture especially the element of language.
"What makes my reggae unique is that it is a mixture of African and Jamaican vibes sung in 4 languages – Twi, Ga, English and Spanish."… John Q said.
His recent music video was filmed in Portland inside Jamaica and according to John Q, the director/producer of the video Ariff Buttler decided to choose the venue to show the world some of the beautiful scenes that adorn Jamaica.
John Q believes Reggae music is superior to other music genres due to its reliance on positivity and consciousness; giving it the ability to uplift the spirit of many in difficult situations especially the downtrodden.
"Reggae stands as a sign of hope to the poor and weak." He added.
John Q latest album titled "Feel Good Reggae", was released by VP Records in New York who also act as distributors and is currently doing very well.
Story By Atigsi-Badek Afoko/thesavannaonline
Ecstatic! Sally M is Back; Returns with Makoma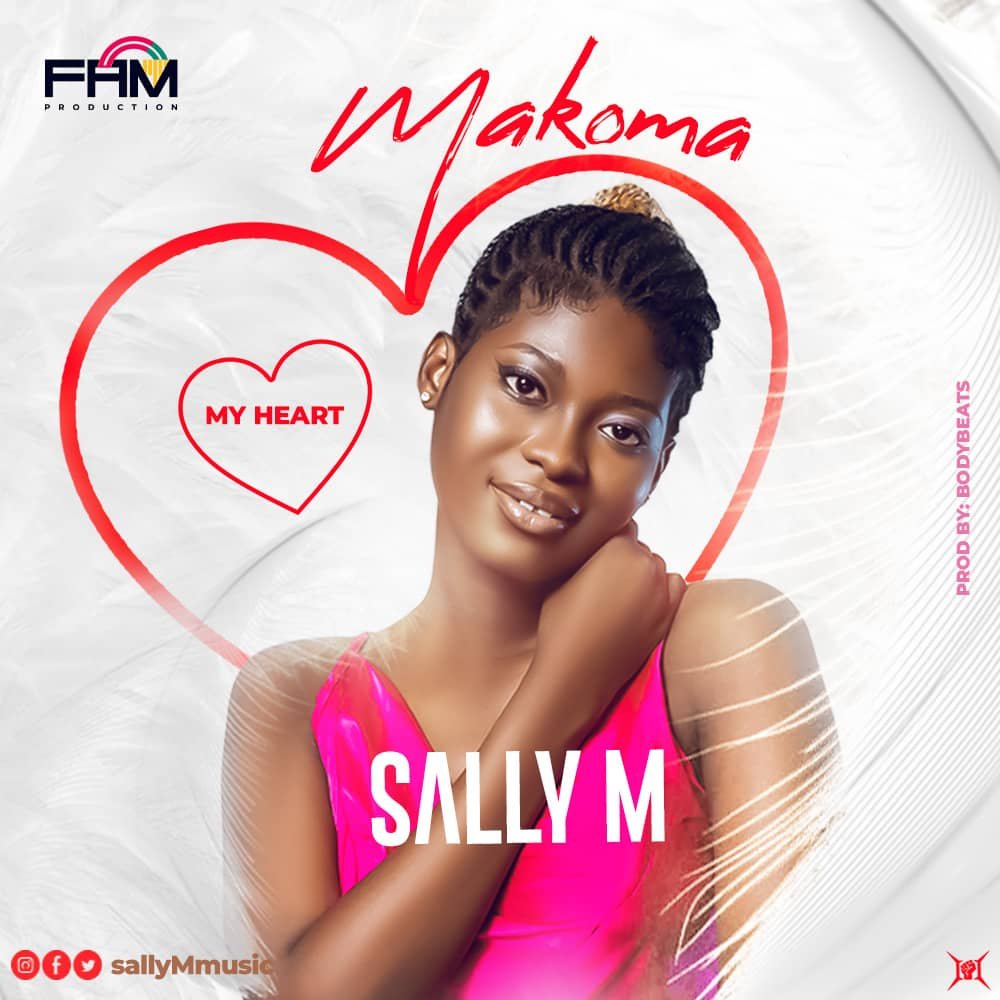 6 months after Sally M's debut project, Attention, Ghanaian singer, and rising superstar Sally M known in private as Sally Mugabe Hayfron has released her sophomore project, "Makoma", available now across digital music stores worldwide.
'Makoma', is a highlife track heavy on guitars. The singer delivers her touching lyrics, flanked by sweet and soothing melodies. The track is produced by rising Takoradi-based sound producer Body Beats.
'Makoma' is for everyone in terms of subject and theme. The singer's efforts were very intentional to satisfy expectations in melodious composition, vocal delivery, lyrical dexterity, and imaginative prowess. All through the song, Sally M stays true to her familiar theme of love, staying on topic for the entire song.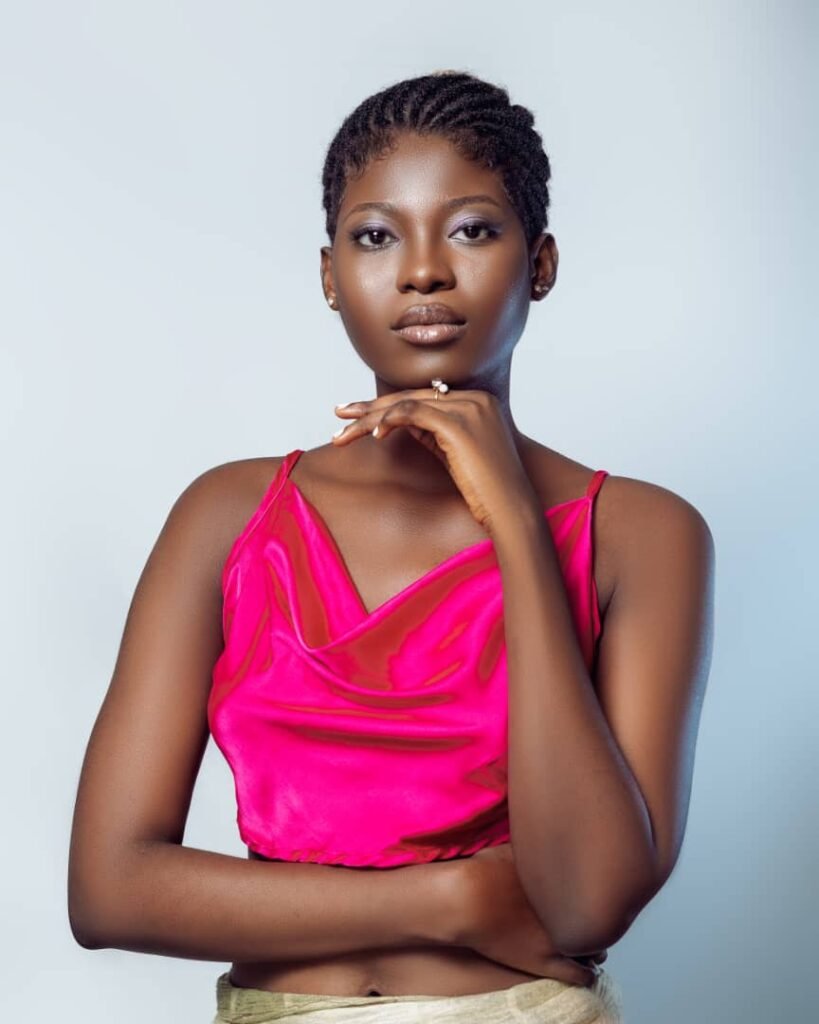 Sally M introduced herself to the industry on May 31, 2022, with her debut single, 'Attention Love', an Afrobeat tune. And now she serves a hot highlife tune showing the young musicians' dexterity and versatility. Her ability to switch genres so easily and smoothly prompted Connect Fm's Kwamina Otto to question her genre of bias…
Sally M said "I can do Reggae, Dancehall, Afrobeats, and even Rap. I can do all," She further added that she writes all her songs and performs the songs without getting any help from anyone.
"I write my songs and do not see the difficulty in doing that. All my life, music has been part of it, even during my childhood days. So, after completing my diploma, I decided to take it professionally and full-time,"
TRENDS RUNWAY HELD IN TAMALE
Trends Runway show was held in Tamale at the Aliu Mahama Sports Stadium in November 2021.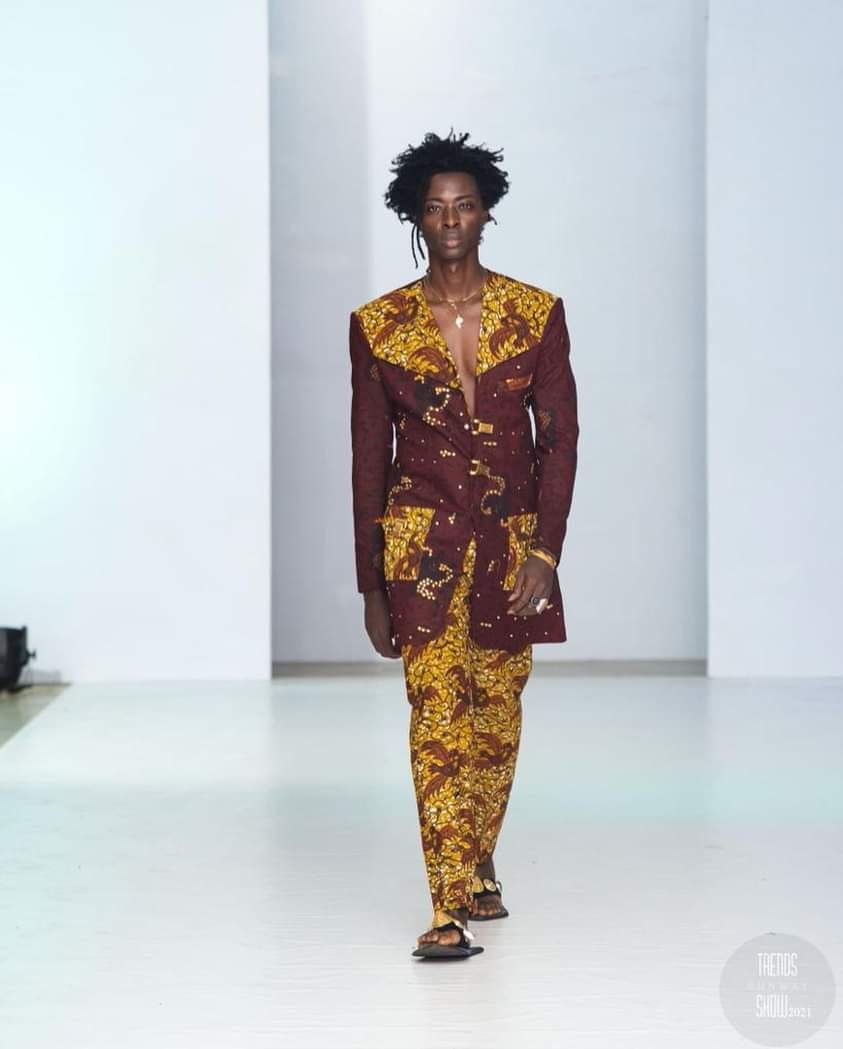 The maiden edition of the Trends Runway show was held in Tamale at the Aliu Mahama Sports Stadium in November 2021. The night brought some delight to the city of Tamale. Generally, the organizers were impressed with the number of audiences who turned out for the program and the patience they exercise and stayed till the show was over.
READ ALSO: Bafowaa: The radical afro/R&B artiste with a new sound and vibe 
One of the Accra-based designers, expressed his joy and delightfulness at seeing the audience still glued to their seats as late as 12 midnight when people would begin to leave at about 9 pm in Accra when the show has not ended. The atmosphere and reception of the people of Tamale were a new experience for him and this overwhelming. According to him, this was an indication that they were really welcomed in Tamale with their fashion.
The missing vibe in the organization's structure was the conspicuous absence of women. In an interview with Abdul Raafi Mohammed on Sanatu Zambang Hotspot Live, the organizers bemoaned the difficulty of getting women involved in working with them but they hope to improve upon representation in the subsequent editions.    
READ ALSO: THE OTHER TRUTH
They also expressed some difficulties in training the models. They had to run shifts for the trainees because most of them were not regular and kept missing days in training. This made their work very difficult.
Talking of the sponsorship, the organizers admitted that, they had a tough time getting people and organizations to sponsor the program.  They reiterated that most cooperate bodies would ask for sponsorship letters but when the letters are given out to them, they would decline to grant any sponsorship.  
In organizing this fashion show, they noted that most of their sponsorships came from friends and family members, which was totally unacceptable and discouraging for the growth and success of the program.
One of the points that were also highlighted in the interview was the fact that designers are being limited by clients says Abdul Raafi. Fashion designers are not being challenged by clients to be creative and come out with their own designs. Clients come to seek services demanding replicas of dresses they see on the internet. But the panelist was of a different view. They said it was the duty of these fashion designers to educate their clients about the fashion business and the work they actually do.  
Source: Cynthia Kuyoli | Sanatu Zambang
DND Goes Hard on "Witchcraft" through Rap; with KAMULIMULISIGN aka the Night Flier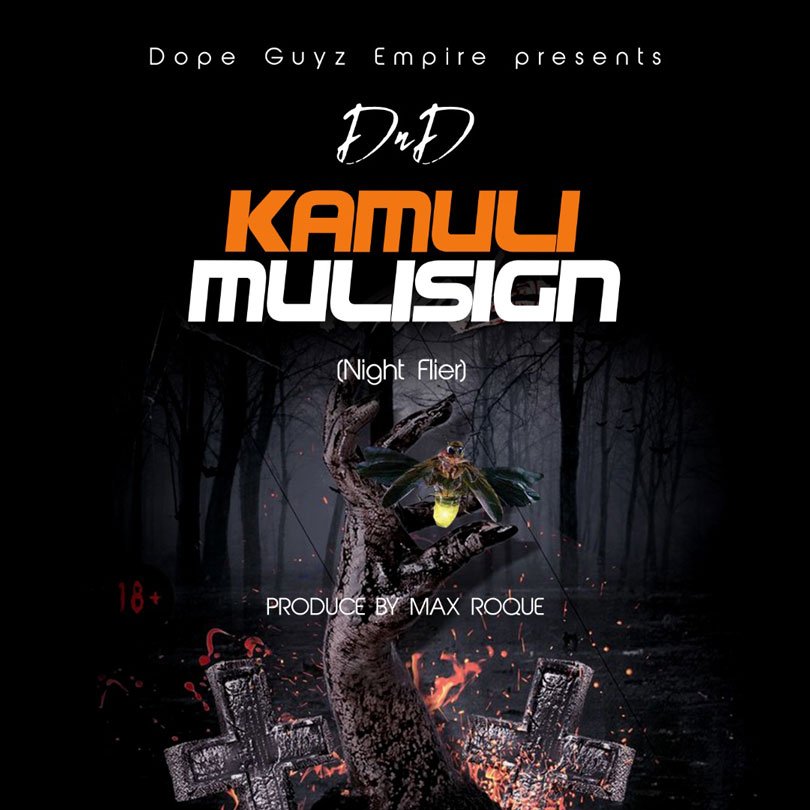 DND of the Dope Guyz Empire comes again with another creative piece.
This time, the duo tackles a very sensitive topic.
The song is entitled KAMULIMULISIGN addresses some evil doings in our societies. The song emphasises the fact that hatred, jealousy and envy are the causes and sources of human suffering, and these bad deeds are the fertile ground for the activities of the rampant witchcraft and its adverse effects on humanity and society as a whole.
Many innocent lives have been lost, as well as destroying people with good minds for development. The song questions why witches are only and passionately interested in killing and destroying great people who have good intentions and the ability to bring development.
This song however can be seen as controversial, as it does not directly address witches, but rather an insect (specifically, a night flier).
However, since witches are said to be flying at night for their meetings and other activities, it is clear the witch here is metaphorically represented in the life and nature of a night flier (KAMULIMULISIGN).
Get yourself entertained by listening to this creative piece of work.
Download it to update ur playlist.
Listen to KAMULIMULISIGN
Download to KAMULIMULISIGN