The Human Predicament – A Reflection on the Meaning of Human Life Pt. 1
  The brevity of human life, the vicissitudes of life, man's power and weakness, his dignity and misery, his joys and sorrows, his finitude, his experience of suffering, sickness, disease, death and decay, his anxieties, fears and worries, are all starting points for reflection and deep thinking.
The human person is the most marvelous and most complex being in the universe. The marvels of the human person by far surpass those of the physical universe.  The brevity of human life, the vicissitudes of life, man's power and weakness, his dignity and misery, his joys and sorrows, his finitude, his experience of suffering, sickness, disease, death and decay, his anxieties, fears and worries, are all starting points for reflection and deep thinking. Buddha's philosophy for instance arose from his reflection on human suffering – old age, disease, death and decay. Reflection on these phenomena of human life gives rise to some fundamental questions about the nature, purpose and meaning of human life on this earth.
What is man? He is so strong, yet so fragile, so powerful, yet so weak, so great, yet so miserable. He is so curious to know, and knows so much about the physical universe, yet he is so ignorant about himself. He is in fact a problem to himself, a mystery beyond his comprehension; he cannot answer his own questions about himself. From time immemorial, man has been preoccupied with questions about his origin, nature and destiny.
What am I? Why do I live? What is the meaning of my life? What, in the final analysis, is the ultimate value of my life? Where do I go from here? Am I heading for nothingness? There are of course many people who do not bother asking themselves such questions about the meaning and purpose of their lives. They just go on from day to day living unexamined lives. They work, eat, drink, struggle for money and wealth, marry and beget children among other desires. They just want to be like 'others' and they are submerged in their daily routine, without ever asking themselves what it all means in the final analysis. Man is a being who does not understand himself; and puts his own very being into question.
Man has natural desire for continued existence; his strongest instinct is that of self-preservation and self-perpetuation in existence. Yet his life span is brief and is often terminated contrary to his deepest desire. All his efforts to resist the imposed termination of his life are futile – off he goes whether he likes it or not. He is forced out of this world without even knowing where he is going. He did not choose to come to this world. He simply finds himself in this world without knowing why and sooner or later he will be forced out of it.
What then is the ultimate meaning of man's existence? What is the ultimate value of man's life? What is he living for? Has his life any ultimate meaning? We all know that we eat to live, but what do we live to do? Why do we live?
Albert Camus, a renowned French philosopher tells us that there is only one truly serious philosophical question, and that is, is human life meaningful or meaningless? This is also the most serious problem about human life. Albert Camus is quite right. Many people do commit suicide because they find life meaningless. They feel that a meaningless life is not worth living. They therefore terminate it.
Part three comes up next week.
Credit: Inusah Awuni – MPhil, MA, BA (Lecturer – AUCC & DUC)
Email: agolgoti@yahoo.com
Dr. Pushkin's 'Forgive Them': A Inspirational Journey of Self-Belief and Empowerment"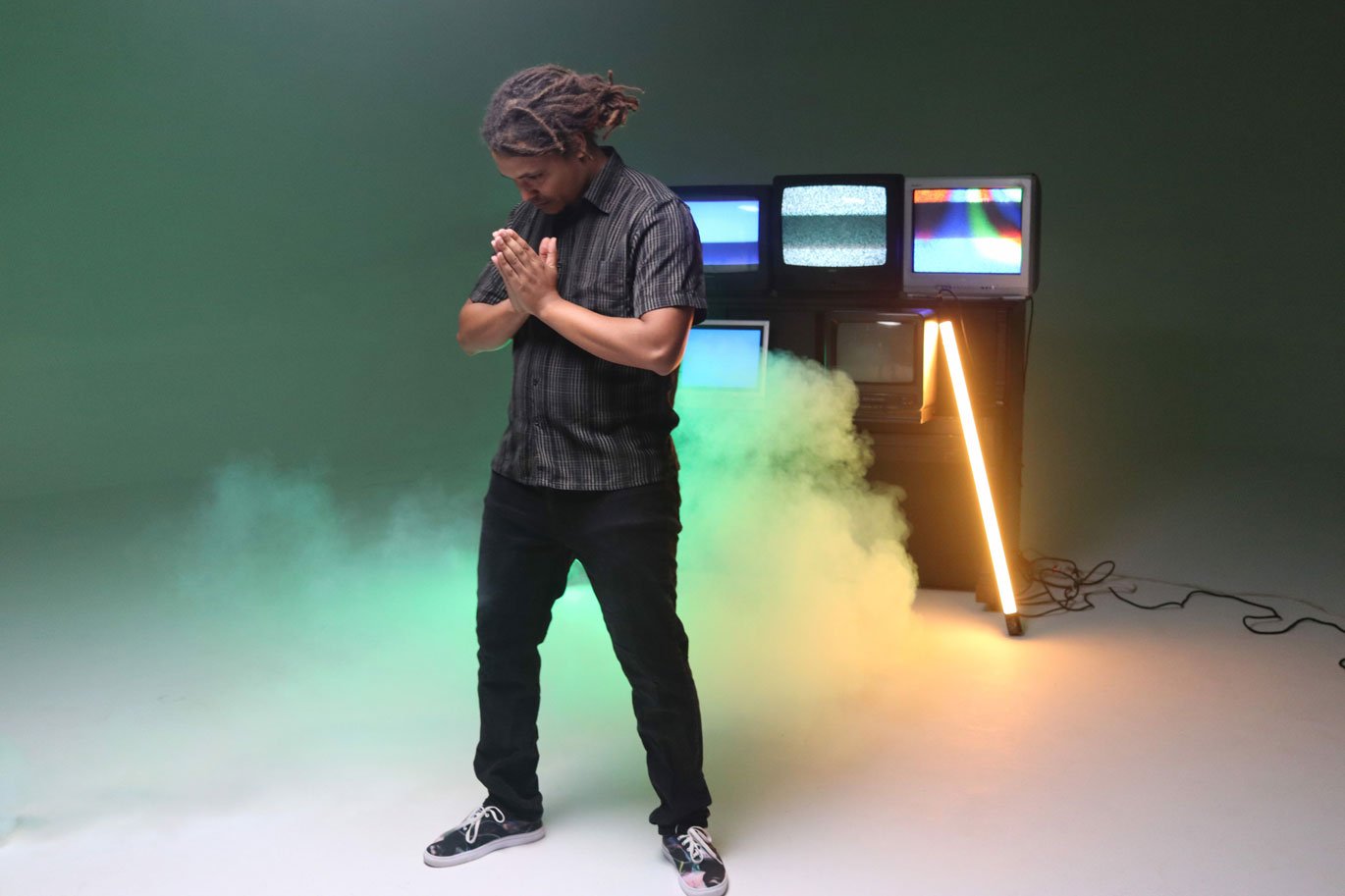 Forgive Them by Dr. Pushkin features Aggie, a Texas-based American rapper. The song is more of a story an overcomer with a pure heart would chant. While being people, we often misunderstand ourselves to be God. But, when we acknowledge our beliefs by appreciating what we can and what we can't do, in the sincerest of prayers, we would ask God to show mercy on all who have offended us. Expressing thoughts like the above in music, particularly rap, has always placed the genre at the front of activism.
Being different has always come with being unappreciated, unwanted, and sometimes outright hatred. However travailing it may seem, as we desire to break through in life, the results can be most fulfilling. Forgive them By Dr. Pushkin is an expression of how he overcame the stereotypes, bullying, and several human attitudes that could have tampered with his views on life. However, like the good adage, "make lemonade when lemons are thrown at you," the rapper has gone on to win for himself in several spaces.
In all of the struggles, Dr. Pushkin, like most people, can know the very things people did, said, or wished for them. To avoid playing fake God, the Bonsam Mc rapper chose to offer a prayer for all naysayers.
As we grow and encounter the realities of life, we are faced with understanding detractors or paying back. But "Forgive Them" by Dr. Pushkin reminds us that we cannot waste energy on hate; we should win by chasing for us.
Once again, conscious rap scores a mark as music truly exudes a message for listeners.
The music video for Forgive Them By Dr. Pushkin was Directed and Edited by Directed & Edited by Daniel Castillo, one of the finest music video Directors in Texas. It featured Ghana's own Budukusu in some scenes.
If you can't forgive, ask God to Forgive Them. This song is from the Outlandish Album released on the 26th of January 2023.
Stream the entire Outlandish Album below.
"SXSW Music Festival 2023: Ghana's Dr. Pushkin & Crew Set to Perform"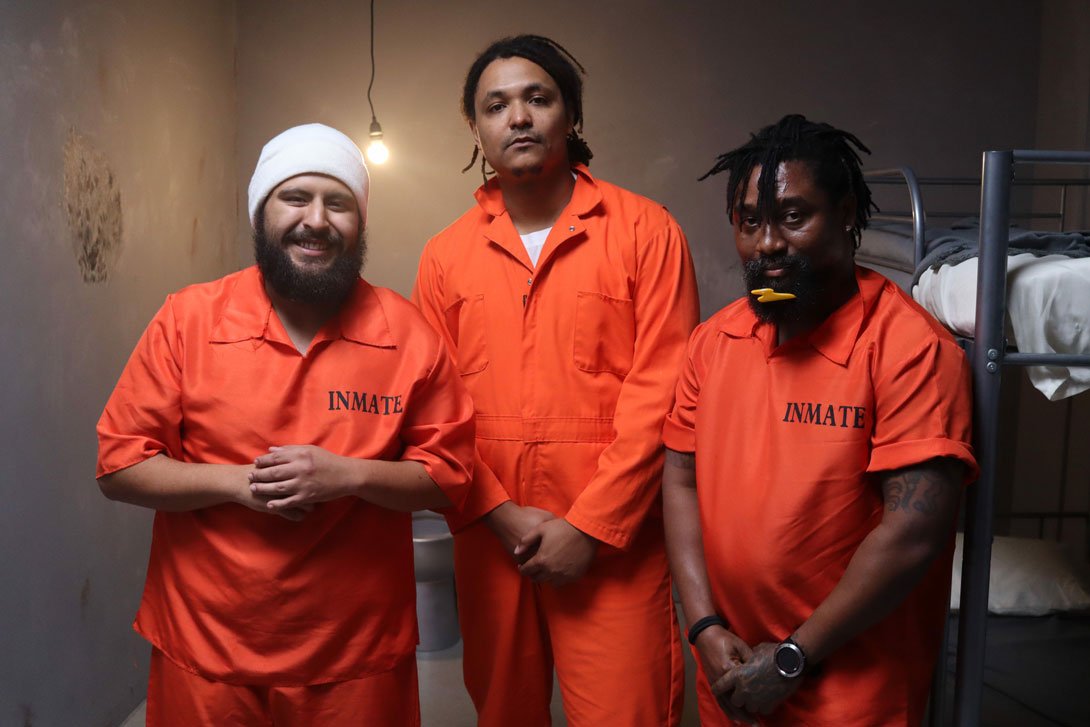 The SXSW Music Festival is a major event in Austin, Texas that brings together over 160,000 music fans for a variety of performances, conferences, film premieres, and other art-related events. The 2023 festival will take place between March 10th and 19th and will feature an exciting lineup of musicians, technology innovators, and other industry leaders.
One of the artists confirmed to perform at the festival is Ghanaian rapper Dr. Pushkin. He will be joined on stage by fellow Ghanaian musician Budukusu, Aggie from Texas and Aza. These artists have collaborated with Dr. Pushkin on several songs from his latest album, "Outlandish." Together, they will be thrilling audiences with their unique blend of conscious rap and tongue-twist flow.
In 2019, the SXSW Music Festival had a special focus on Africa, with the theme "Africa to the World." Ghana was represented by artists Jojo Abot, Stonebwoy, and Efya. Dr. Pushkin is honored to continue this tradition and represent Ghana at this year's festival.
SXSW has a rich history, starting in 1987 with 177 artists and 15 stages. By 2019, the festival had grown to feature 1,964 showcasing artists and 94 venues and stages. Some of the notable artists and personalities who have participated in SXSW in the past include Former US President Barak Obama, Tonny Bennet, Black-eyed Peas, Cypress Hill, Jean Grae, Chamillionaire, and Lady Gaga.
SXSW is not only about live musical performances, but also includes conference sessions, film and television screenings, exhibitions, networking events, professional development opportunities, art installations, and much more. This year's festival runs from March 10th to 19th, with the musical festival component taking place from March 13th to 18th.
Ofori Amponsah Blesses Bolgatanga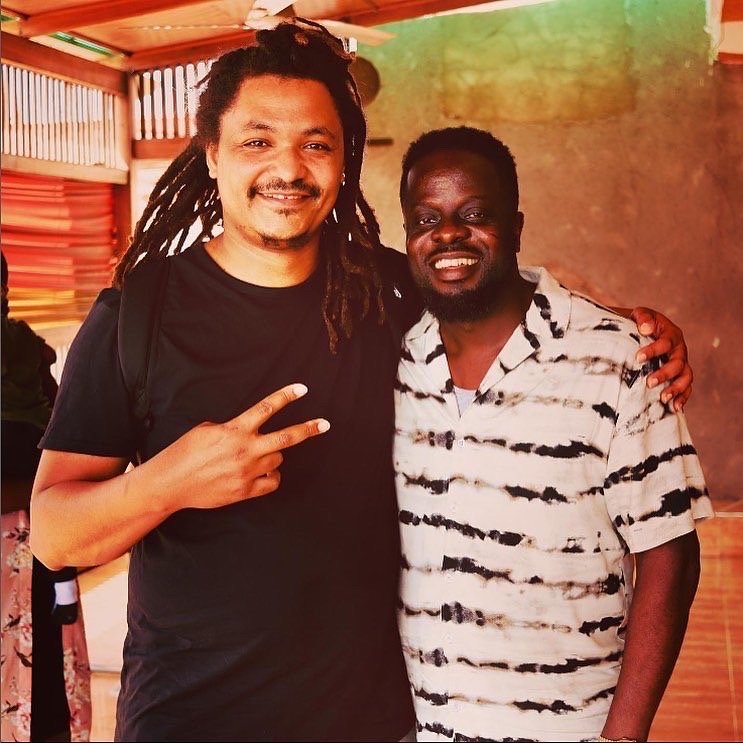 Ofori Amponsah has added his voice to Dr Pushkin's Outlandish album, scheduled for release in the next week. Mr All 4 Real, who has been on a music hiatus, once again delivered his ever-captivating, infectious hooks on a song titled "you make me wonder." Typical of Ofori Amponsah's style, the song is a love tune, in this instance, enquiring about the lady's loyalty. Performed by Dr Pushkin, Ofori Amponsah, and Jerry Kanjarga, an emerging artist from Tamale, "You Make me Wonder" is a representation of Highlife on the album.
Getting collaboration with one of Ghana's finest Highlife musicians definitely would be no mean feat. Thus, for Dr Pushkin to score one with Ofori Amponsah, aka Mr All 4 Real, fate and belief in the craft would be the major.
In the last year, Dr Pushkin has worked hard to piece together an album that resonates with the realities of life. The Texas-based Ghanaian Rapper has released music based on several perspectives. From eulogizing Harriet Tubman and highlighting great men like Dr Nkrumah and Nelson Mandela to hitting at the conscience of all with "Wake-Up" and "Lies," one would expect a slowdown. However, following the hint of an album, "Outlandish," scheduled for this year, the artist wasn't ready to rest.
Aside from working with Teri Wiizi and Kwadwo Spiri in 2022, Dr. Pushkin linked up with Budukusu, formerly Quata Budukusu, for a stellar love ballad, "Need You." The song and the accompanying video received much attention and even cranked up the YouTube Accra charts. This collaboration was a major introduction to the general Ghanaian music audience.
Dr Pushkin's Outlandish is scheduled to be in music stores on the 26th of January, 2023. Featuring several artists from Ghana and the USA, this is a good way to start the new year officially.
The work must have been arduous for a person who works as an entrepreneur, robotics engineer, author, and AI specialist.
Dr Pushkin is multi-racial with ties to Russia, Ghana, and America. However, the generous man loves to uphold his Ghanaianess everywhere he goes. In academic circles, he is known as Dr Paul Azunre.
Presave the album here.