"From Fancy Gadam to Kawastone: The Top 10 Musicians from Northern Ghana You Need to Know"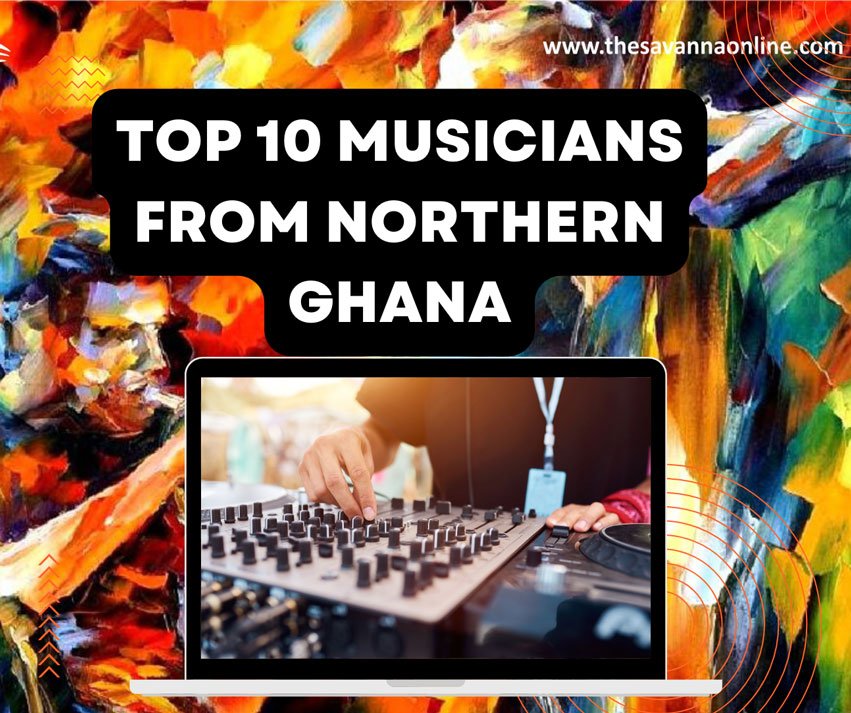 Are you curious about the Top 10 Musicians from Northern Ghana with the largest social media following? Northern Ghana is a cultural hub with a rich musical heritage, and over the years, it has produced some of the most popular musicians in Ghana. This article will overview the Top 10 Musicians from Northern Ghana with the largest social media following. From Fancy Gadam to Kawastone, we will explore their backgrounds, styles of music, and key achievements. Join us as we dive into the vibrant music scene of Northern Ghana and discover what makes these musicians stand out from the crowd.
Introduction
In recent years, the Northern Part of Ghana has produced some of the most popular musicians in Ghana. These musicians have gained national and international recognition for their unique sounds and powerful lyrics. Among these musicians, there are ten who stand out for their massive social media following, which has allowed them to connect with fans across the world and spread their music beyond the borders of Ghana.
Criteria used by #thesavannaonline to curate the Top 10 Musicians From Northern Ghana
Thesavannaonline Top 10 Musicians from Northern Ghana transcends the "Northern Region." Its search included artists from the Upper East, Upper West, North East, and Savanna regions. Not based on a quota system, we have analyzed a large list of dominant artists from all the regions and arrived at the Top 10 Musicians From Northern Ghana. Our search for the Top 10 Musicians from Northern Ghana is not based on followers on personal profiles but solely on their social media page following. It doesn't include the following on individual profiles. The list represents a summation of followers on their Facebook, Twitter, and Instagram pages and YouTube channels. While most artists are on all 4 platforms, most are active and dominant on Facebook. The musical styles of the artists also vary; thus, an indication of variety, as opposed to a segregated genre. This article is a sequel to another on the impact of followers and how artists can maximize gains from a large following.
Who are the Top 10 Musicians from Northern Ghana with the largest social media following?
After analyzing lots of data to find the Top 10 Musicians From Northern Ghana, we arrived at the following. It is worth noting that we do not intend to disrespect any artist by this Top 10 Musicians From Northern Ghana list. We are simply presenting numbers available on their pages.
1 – Fancy Gadam (903,000)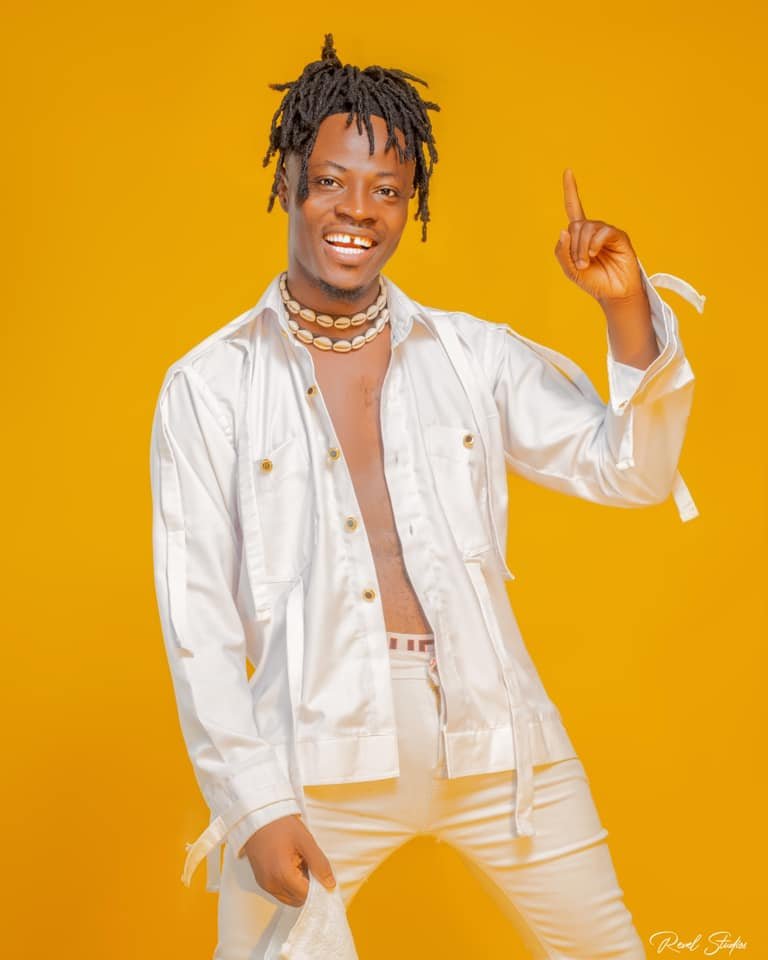 At number 1 of the Top 10 Musicians From Northern Ghana is Fancy Gadam. Fancy Gadam rose to prominence when he filled the Aliu Mahama Studium in Tamale in 2016. He subsequently owned the record of filling venues by staging events around the Country, including Accra, the nation's capital. He has thus far released several singles and 8 studio albums. Notable collaborations by this impressive performer include Best Friend ft Stonebwoy, My baby ft Mugeez (R2bees), Only You ft Kuami Eugene, Langalanga ft Mr. Eazi, Hook Up Girl ft Kwesi Arthur, Kofi Mole, & Colours Man. He has also worked on Juju ft Shatta Wale, Fara ft Kofi Kinaata, Customer ft Patoranking, M Missami Ft Mona 4Reall, and others. However, Total Cheat Ft. Sarkodie remains his biggest nationwide hit.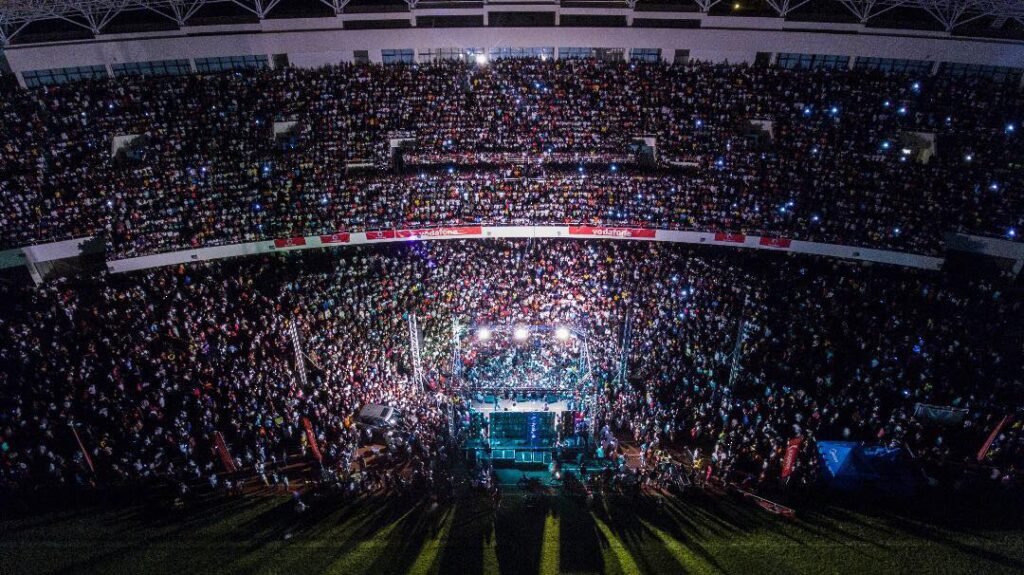 Fancy Gadam did not come at the top of the Top 10 Musicians from Northern Ghana by dint of luck. He has received several nominations across Ghana and outside. Some, he has won, and others, he couldn't convert. Despite several nominations in different schemes in Ghana, his three wins at VGMA 2017 and 2018 remain the most impactful. He was voted the VGMA New Artiste of the year in 2017. In 2018, he returned to the VGMAs and won Song of the Year and Hiplife Artiste of the year. The musician celebrated his 10th year as a mainstream musician in 2022 with a huge concert at the Aliu Mahama Sports Stadium.
His latest Music Video is Block and Delete.
Suffice it to say; his arch-rival made it to this Top 10 list.
2 – Wiyaala (800,000)
Number 2 of the Top 10 Musicians From Northern Ghana is Wiyaala. She is one of Ghana's most energetic performers. Through the years, the Funsi-Based Ghanaian enigma has proven to be a thrill on every stage. Her mainstream career started with Touch My Body, a song that suggested a raunchy artiste in the making. However, she immediately strayed from that persona. She took on the character of an African Lioness whose sound is comparable only to greats like Youssou Ndour, Angelique Kidjoe, and Fella Kuti. Her prowess has been the soul-filled music she churns out and her impressive stagecraft. Often performing with a Live Band, she has mastered bringing something refreshing to each stage.
Despite starting in the Upper West Regional Capital, Wiyaala had bigger dreams. Looking to establish a national career, she made the journey to Accra to audition for "Stars of the Future" and "Vodafone Icons (mixed Edition) ."When her group (Black and Peach) won the Vodafone ICONS mixed edition, she was set for the world of music. After releasing "Wonkoa" as a Band, she left the group and started a solo career.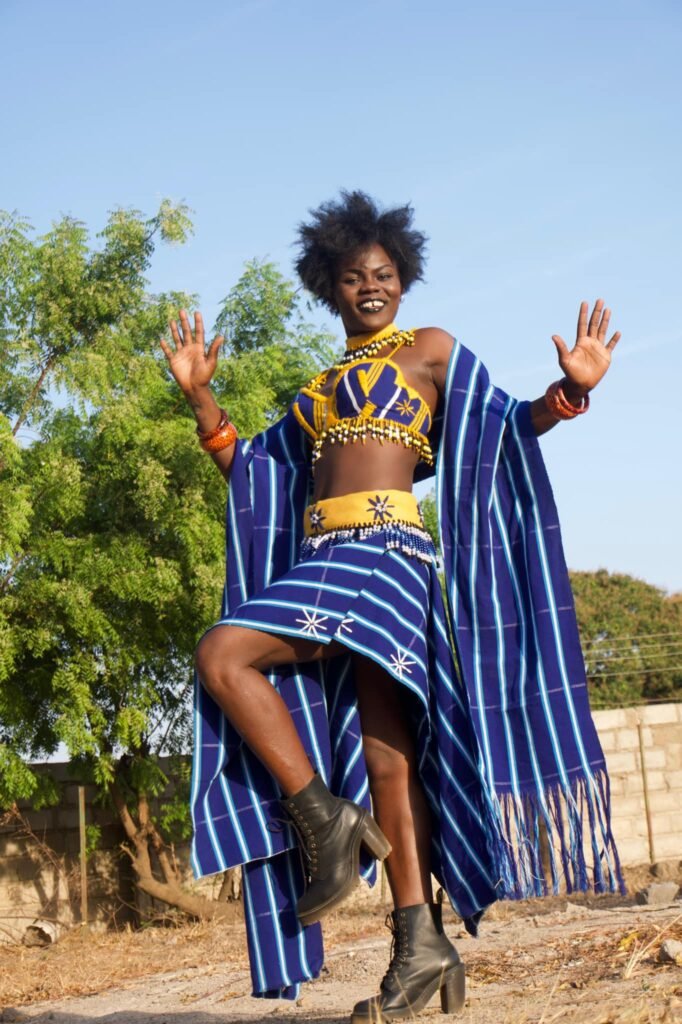 Wiyaala has released several singles with three Albums. Tuma, her first album, was released under Echoe Sounds in Wa. However, her albums "Wiyaala" and Sissala Goddess, were released under Djimba World Records, where she is currently signed. Her singles include Make Me Dance, Touch My Body, Village Sex, When The Lord Get Us Ready, and Africa, among others.
Beyond music, the ever-smiling creative has had a stint on TV and Film.
Her Craft took her to the Hague African Festival in 2015 and the Afrikadey Festival in Canada. It has since been a barrage of festivals and exclusive performances worldwide. She's performed at WOMAD UK, Shambala, Hull Freedom Festival, and several other international events. She also headlined the 15th London African Music Festival in 2017.
In 2018, Wiyaala was selected as one of BBC News's "African Women We Celebrate."
Even though she is an entertainer, Wiyaala uses her music and time to impact society. She has partnered on projects with UNICEF Ghana and the Government of Ghana in campaigns against child marriages, child poverty, and health and sanitation.
3Music Awards in March 2021 recognized Wiyaala as part of the Top 30 Most Influential Women in Music.
The very talented musician plays the Guitar. She currently lives in her Hometown, Funsi, where she has started several community projects to impact the lives of Children.
Musically, Wiyaala is the real-life Osibisa and Angelique Kidjoe in one body.
She has won several Awards through this journey of music.
3 – Maccasio (489,700)
Number three on the Top 10 Musicians From Northern Ghana is Maccasio. Sherif Abdul Majeed, better known in music circles as Maccasio, is the most prominent rap artiste from the North of Ghana. Coming in at number 3, the rapper is entirely on the heels of his arch-rival Fancy Gadam. Maccasio is Tamale's darling boy. His events are always as packed. He has ventured beyond Tamale and filled venues far away, including Accra.
He burst onto the mainstream sometime in 2014 with his "Boussu" album. Even though the buzz was good for an upcoming artiste, his subsequent works would earn him a spot in music from Northern Ghana. His second album, "Oshihila Nkpe" (2015), furthered his quest to dominate.
While preparing his third album, his rivalry with Fancy Gadam hit a crescendo. Fans were at each of both artists taunted each other. While Fancy Gadam's fans suggested Maccasio could never fill the stadium, Maccasio's fans thought otherwise. Eventually, Maccasio's Peace Concert settled the score as the event in August 2016 was well attended by almost 20000 fans. Later in 2017, Maccasio again chose the same venue for his 2017 "Ninsala" album launch. He then dubbed the event "The Too Big Concert." At the said event, King Maccasio, as some fans call him, brought in Shatta Wale as a gift to fans. As expected, the stadium was filled. The pretty boy rapper then marshalled his fans for the "Northern Explosion Concert" in Accra. It became the event that cemented his stature as the biggest rapper from the North of Ghana. This feat brought Maccasio to the limelight across Ghana. And his music began to spread.
In 2019 and 2022, Maccasio released "Zero to Hero" and "Glory" albums, respectively. Colossal launch events at the ALiu Mahama Sports Stadium characterized the two releases.
Maccasio has an impressive list of singles. The rapper has released Pad Featuring Morgan, Dagomba Girl Featuring Mugeez of R2Bees, Too Big Ft. Shatta Wale, Inside Featuring Zeal (of VVIP), and Work Ft. Kofi Kinaata. He has also released Make Am Ft. Shatta Wale, Ninsala, 69 Fans, Mma Ft. Ahmed Adams, That Girl Ft. Patapaa, and Lyrical Stamina Ft. Stone Brain, among several songs.
Undoubtedly, Macassio has given Fancy Gadam a good run for the money and fame; however, the numbers we pulled from their social media accounts have placed the Ruler ahead of the King.
4 – Teflon Flexx (131,815)
Number four of the Top 10 Musicians From Northern Ghana is Teflon Flexx. Born Akaateba Christopher Akanvarichaab, Teflon Flexx is Number 4. The young musician, who hails from Wiaga in the Upper East Region, rose to prominence with the release of No Foreplay in 2018. He later moved from his base in Tamale to explore promotional opportunities in Accra.
While in Accra, he churned out several singles that caught mainstream media's attention. After releasing several singles, his first EP, Village Boy In Suit, set the next level for the fast-rising Afro Pop star.
Teflon Flexx subsequently scored several mainstream features with artists like Medikal, Kelvyn Boy, Tulenkey, and Dope Nation. He also worked with Maccasio, Fad Lan, Mani Mandela, Rockcity, and others from the North of Ghana.
By dint of hard work, Teflon FLexx emerged as VGMA Unsung Artiste for the year 2020. He has since released several singles with an impressive audience appeal. Even though he currently lives in Accra, he shuttles between the North and South of Ghana to push his music.
He has 2 EPs and several explosive singles to his credit.
Aside from being impressive with music, his fashion sense remains enviable.
5 – Wiz Child (91,208)
Wiz Child is number five on the Top 10 Musicians From Northern Ghana. Ahmed Mohammed Basir, known in music circles as Wiz Child, is a Ghanaian musician based in Tamale, the capital city of the Northern Region of Ghana. He is known for his unique style of music, which blends traditional Ghanaian sounds with modern influences. Wiz Child has released several songs and has gained a following in Ghana and beyond. Some of his famous songs include "Munla," "Talanku," and "Sapashini."
Wiz Child has also released several singles and featured on various songs with other artists. Some of his most famous collaborations include "Karimizik" with Ataaka and "Dab" with Maccasio. Additionally, Wiz Child has a strong presence on social media, where he frequently shares updates on his music and performances.
In 2021 he was voted the overall artiste of the Year at the Northern Entertainment Awards.
His latest song is Samba.
6 – Kawastone (87,836)
Kawastone comes in at number 6 of the Top 10 Musicians From Northern Ghana. Kawastone is one half of the defunct group Blackstone. The two are credited with being an integral part of establishing HipLife in the North of Ghana.
He began his music career in the early 2000s when his group released "Fe Ma No" and "N'Yura," which remain iconic in the hiplife discourse. Kawastone, also known as Mohammed Abdul Rashid Kawawa, has released infectious music over the years. His ability to blend in with the trends and stay relevant has continued his music career for ages. He doubles as a radio/TV Presenter.
His most recent song is Pretending.
7 – Fad Lan (85,987)
Coming in at Number 7 of the Top 10 Musicians From Northern Ghana is Fad Lan aka the Young Bull. Fad Lan is a Ghanaian rapper and musician known for his unique blend of traditional Ghanaian music and contemporary hip-hop. He was born in the Northern Region of Ghana and grew up in Tamale. Fad Lan started his music career around 2014 and has since released several songs and albums that have gained popularity in the Northern Region of Ghana.
Fad Lan's music is known for its fusion of traditional African sounds, especially those of the Dagbamba ethnic group, with modern hip-hop beats and rhythms. His music addresses social and political issues affecting his community, and his lyrics are often in the Dagbani language. Some of his famous songs include "Din'kaa" and "Jungle," both of which have received significant airplay and popularity in Northern Ghana.
Fad Lan is also known for his energetic live performances. He has collaborated with other famous Ghanaian artists such as Fancy Gadam, Teflon Flexx, and Maccasio, and his music continues to gain popularity among music fans in Ghana and beyond.
Iddrisu Maltiti Fadlan
The musician is set to release a 4 Track EP titled "Game Over" on the 28th of February.
His last released song is "Amazing."
8 – Ataaka (64,040)
Number 8 of the Top 10 Musicians From Northern Ghana is Ataaka aka Rap John Cena. Ataaka is a Tamale-based rapper who has proven to be a force. Regarded as one of the best rappers in Ghana, Ataaka continues to trend with his annual Review of happenings in the Northern Region through music.
Even though the rapper is not the most popular in the region, his relevance is not to be downplayed. He featured Sherifa Gunu on Batoro, a song that remains evergreen.
Some of his most famous songs are "Ojoebo," "Akye Saa," "Wumbee So," and "Pimpi No."
His most recent song is 2022 Review.
9 – Sherifa Gunu (59,817)
Sherifa Gunu, aka Mama Africa, is number 10 of the Top 10 Musicians From Northern Ghana. Sherifa Gunu is number 9 on our list of Top 10. As an artist, she incorporates elements of traditional African wear and dances to give a thrill. Aside from her powerful vocals, her astonishing stagecraft remains her Forte. A typical SHerifa Gunu song is a fusion of traditional Ghanaian music with Modern Afro-pop.
Sherifa transitioned to music after winning the Northern Regional Dance Championship in 1998. She has since graced several stages, both in Ghana and abroad.
Some of her popular releases are; "Mbrantie," "Salma," and "Kelewele." She has worked with artists like Sarkodie, Kuami Eugene, and Stonebwoy.
The musician has also received several awards and nominations in Ghana and internationally. These include;
Best Female Vocal Performance at the Ghana Music Awards (2008)
Best Traditional Artiste of the Year at the Ghana Music Awards (2011)
Best Music Video at the Ghana Music Awards (2012)
Best Female Vocal Performance at the Ghana Music Awards UK (2018)
Aside from the above, she has been recognized at the Kora Awards, African Muzik Magazine Awards, and All Africa Music Awards, among others.
Sherifa Gunu's music has also been featured in several popular Ghanaian films. She won the "Best Original Song Award" at the Ghana Movie Awards in 2011.
Her last release is Dokpeda featuring Ras Kuuku.
10 – Don Sigli (56,362)
The silky-voiced Don Sigli is number 10 on the Top 10 Musicians From Northern Ghana. Don Sigli is a talented singer and songwriter from the Northern Region. He has, through the years, carved a niche for himself with his soothing vocal performance. Influenced by RnB, the singer has, in turn, produced a sound that exudes traditional music from the Northern Region, Afro-Pop, and RnB. His mesmerizing stagecraft has also made him a favorite for people who love live performances.
He has several singles to his credit and remains one of the most respected singers from Tamale. Nsuhu Maya, Wumpini, and A Yi Bori Ma are among his most famous songs.
His last two Albums are Pagli, released in November 2020.
Wumpini is arguably Don Sigli's most popular song.
11 – Soorebia (56,279)
We said Top 10 Musicians From Northern Ghana; however, there is number 11. Number 11 because, from our checks, Ataaka has two pages on Facebook. When the numbers are combined, he makes it to number 8; however, if it is just one page, he falls out of this list, making Soorebia Number 10.
In 2022, Martin Soore, known in music circles as Soorebia, dropped Bag of Rocks. It is an album that is inspired by the struggles he encountered as an emerging artist. The 3 Music Next Rated Artist of 2020 has been around for a while. His lyrical prowess and dexterous performance on all beats have earned him the respect of all who encounter him. Based and operating from the Upper East Region, the rapper has released several singles to the admiration of fans. The ability to thrill an audience who may not understand his native language, Gurune has set him apart from other rappers.
The rapper is credited with several singles and popular classics like Primus and Sunsure.
Aside from Bag of Rocks, his last significant release is titled "Keekee," produced by Azkonnah.
Soorebia is set to host the second edition of his "Made in Bolga Festival." Made In Bolga is an event that brings art, music, food, and fashion to the world from a Bolgatanga perspective.
You can check out one of Soorebia's most famous songs below.
The above represents the Top 10 Musicians From Northern Ghana with an impressive following on Facebook, Instagram, Twitter, and Youtube combined.
Maya Blu sends cryptic message in new song 'Talk Too Much'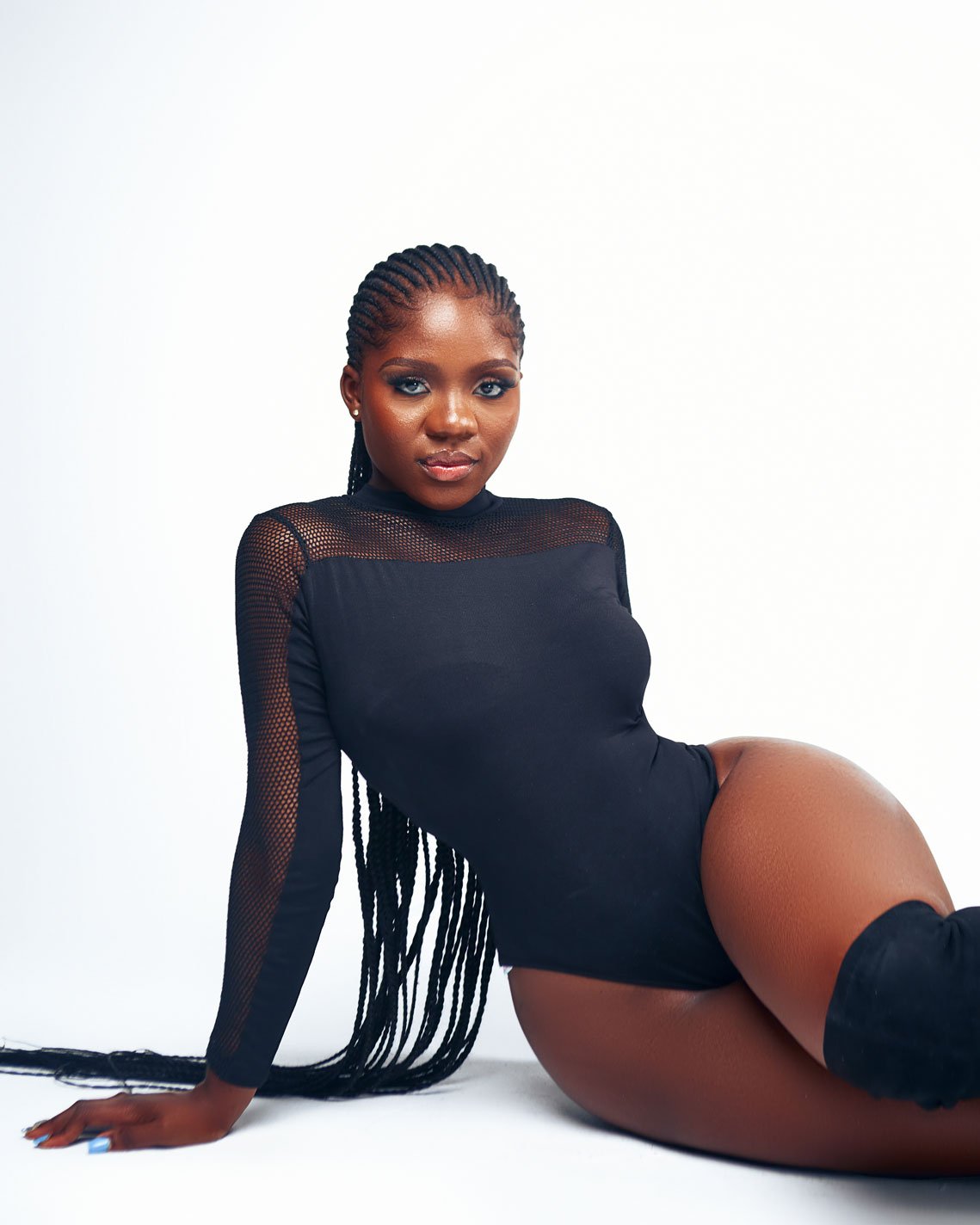 Rising female singer, 24th VGMA Unsung Nominee, 'Sho' hit maker and Lynx Entertainment signee, Maya Blu, is making waves with her banging tune titled 'Talk Too Much'. The new song released days ago is the lead track off her forthcoming debut EP dubbed 'Just Blu On It'.
In the song, the singer tacitly urges both genders to back their talks with action, stressing that a talkative won't be regarded. On 'Talk Too Much', Amapiano meets Afrobeats to produce a scintillating groove that quickly gets one dancing.
Maya Blu's dynamic vocals on the production makes the tune one that must surely be in every playlist. The remarkable production was put together by the veteran, Richie Mensah and supported by 2Kings.
Maya Blu has also released captivating visuals to compliment the already banging song in town. The official music video was shot and directed by Tigon Creative Studios. Check out 'Talk Too Much' by Lynx Entertainment diva, Maya Blu, on all streaming platforms.
About Maya Blu
Maya Blu , the Gen Z Afrobeat and Afropop artist from Ghana is all set to make you sway with her sensational music. Born on the 6th of January 2000, Maya Blu (aka Miriam Adjei) is a rising star who has already captured the hearts of many.
Maya Blu's journey began at the young age of 15 when she discovered her passion for music. Her determination and hard work paid off when she participated in the MTN Hitmaker competition, not once but twice! Though she was rejected in the first attempt, she didn't give up and returned to the stage stronger and better, earning her spot in the semi-finals. Since then, there has been no looking back for this superstar.
Maya Blu has graced the stage at various prestigious events and is currently signed to Ghana's leading record label, Lynx Entertainment. Her fans can't wait to see what's next for this rising star. And here's some exciting news – in January 2023, Maya Blu featured on the highly anticipated EP, Coming Soon, by Lynx Entertainment. Her contribution to this EP is sure to be a hit, and we can't wait to dance to her beats.
So, if you're looking for some electrifying music that will get you on your feet, Maya Blu is the artist for you. Keep your eyes and ears open for this rising star, as she's just getting started!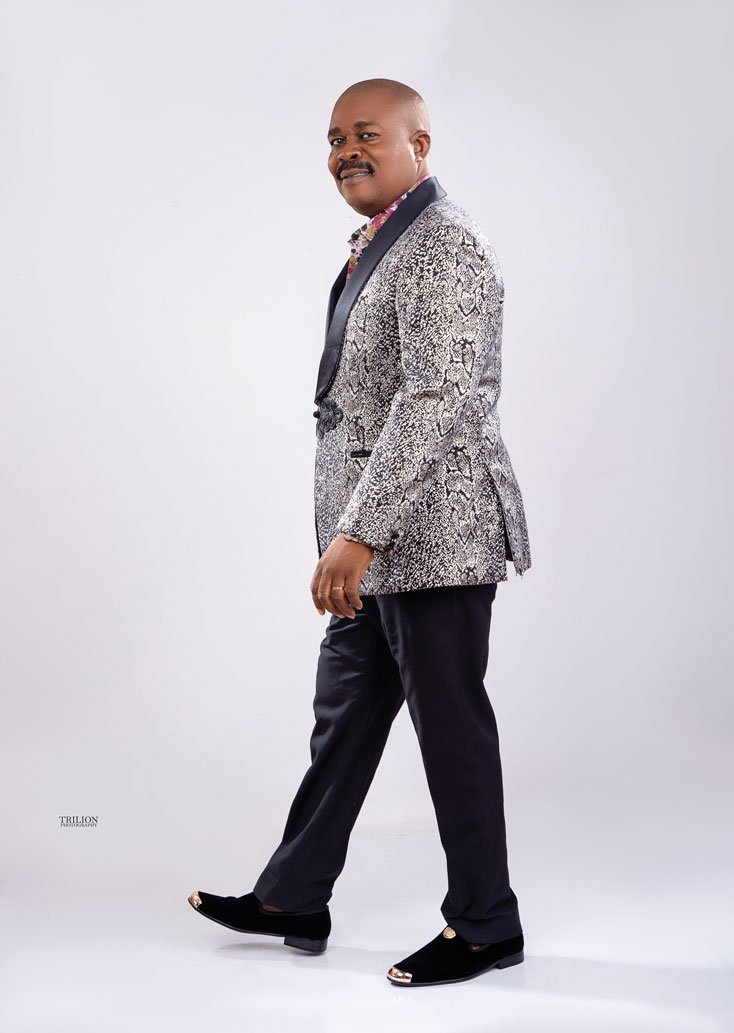 Tony D, a rising star in the music industry, has just released his latest single "Risk," produced by the talented DJ Fatrock. This highly anticipated release is Tony D's second of the year, and it is already making waves in the music industry. With its great composition and melodic tunes, "Risk" is set to captivate audiences worldwide. Tony D's dexterity as a musician is on full display in this dynamic track, showcasing his ability to seamlessly blend different genres and create a unique sound that is entirely his own. This new release is a testament to Tony D's commitment to pushing boundaries and taking risks in his artistic journey.
In addition to his musical talents, Tony D also serves as the MUSIGA chairman for the Volta Region in Ghana. In a recent address to his audience, he emphasized the importance of taking risks and giving it their all in order to succeed. As a successful artist himself, Tony D understands the challenges that aspiring musicians face in such a competitive industry. He encourages them to step out of their comfort zones and explore new horizons, just as he has done with his latest release, "Risk."
"Risk" is now available on all digital platforms, making it easily accessible to fans around the world. This strategic move ensures that Tony D's music reaches a wider audience and allows his fans to enjoy his music anytime, anywhere. By embracing digital platforms, Tony D is staying ahead of the curve and adapting to the changing landscape of the music industry.
With its captivating melodies and infectious beats, "Risk" is poised to make a significant impact on the music scene. Tony D's unique style and fresh approach to music have already garnered him a dedicated fanbase, and this latest release is sure to attract even more attention. As listeners immerse themselves in the dynamic sounds of "Risk," they will be transported into Tony D's world of musical innovation and creativity.
In conclusion, Tony D's release of "Risk," produced by DJ Fatrock, is an exciting development in the music industry. With its great composition and melodic tunes, this dynamic track showcases Tony D's dexterity as a musician. As the MUSIGA chairman for the Volta Region, Tony D encourages aspiring musicians to take risks and give it their all in order to succeed. "Risk" is now available on all digital platforms, allowing fans from around the world to enjoy Tony D's unique sound. This new release is set to take the music industry by storm and solidify Tony D's position as a rising star in the industry.
Stream Risk Here;
GAPI & APPISE MUSIC SIGN DISTRIBUTION DEAL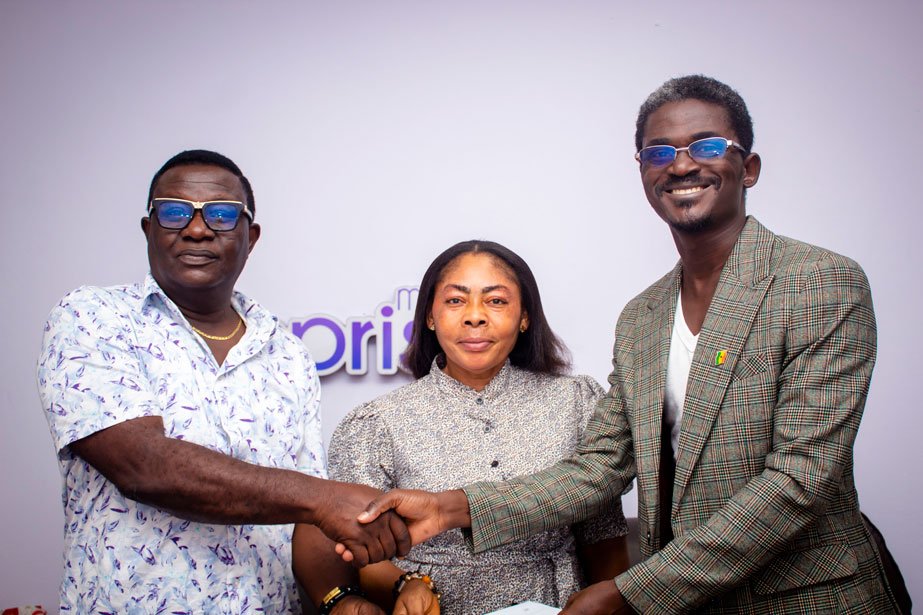 The Ghana Association of Phonographic Industry (GAPI) has taken a significant step forward in promoting and distributing the works of its members by signing a deal with Music Distribution company, Apprise Music. This partnership will open up new opportunities for producers, owners of music and masters to gain wider exposure through mainstream distribution. With this agreement, GAPI members will now have their works made available on various platforms, ensuring that their music reaches a larger audience than ever before.
One of the key benefits of this deal is the opportunity to showcase LEGACY catalogues that have never been digitally distributed before. This means that fans and music lovers can now access and enjoy a wide range of Ghanaian music that was previously only available in physical formats or limited releases. Special playlists are expected to be curated across platforms, providing listeners with a curated selection of the best Ghanaian music. This increased visibility will not only benefit the artists themselves but also contribute to the overall growth and recognition of the Ghanaian music industry.
In addition to making the music available for streaming and downloading, the groups involved in this partnership are also planning to reshoot videos for these works. This strategic move aims to enhance the visual appeal of the music and attract more viewers, ultimately leading to increased revenue generation for the artists. By investing in high-quality visuals, GAPI members can effectively capture the attention of a wider audience and create a stronger connection between their music and their fans.
Overall, this deal between GAPI and Apprise Music marks an exciting new era for Ghanaian music. Through mainstream distribution and strategic marketing efforts, GAPI members can now gain greater recognition and exposure for their works. By leveraging digital platforms and reshooting videos, these artists have the opportunity to maximize their revenue potential while delighting fans with their LEGACY catalogues. This collaboration sets a positive precedent for future partnerships within the industry and paves the way for continued growth and success for Ghanaian musicians.