ADINKRA
"Adi-nkra" which can be translated to mean "farewell or goodbye" in Akan, is a collection of symbols that express various themes…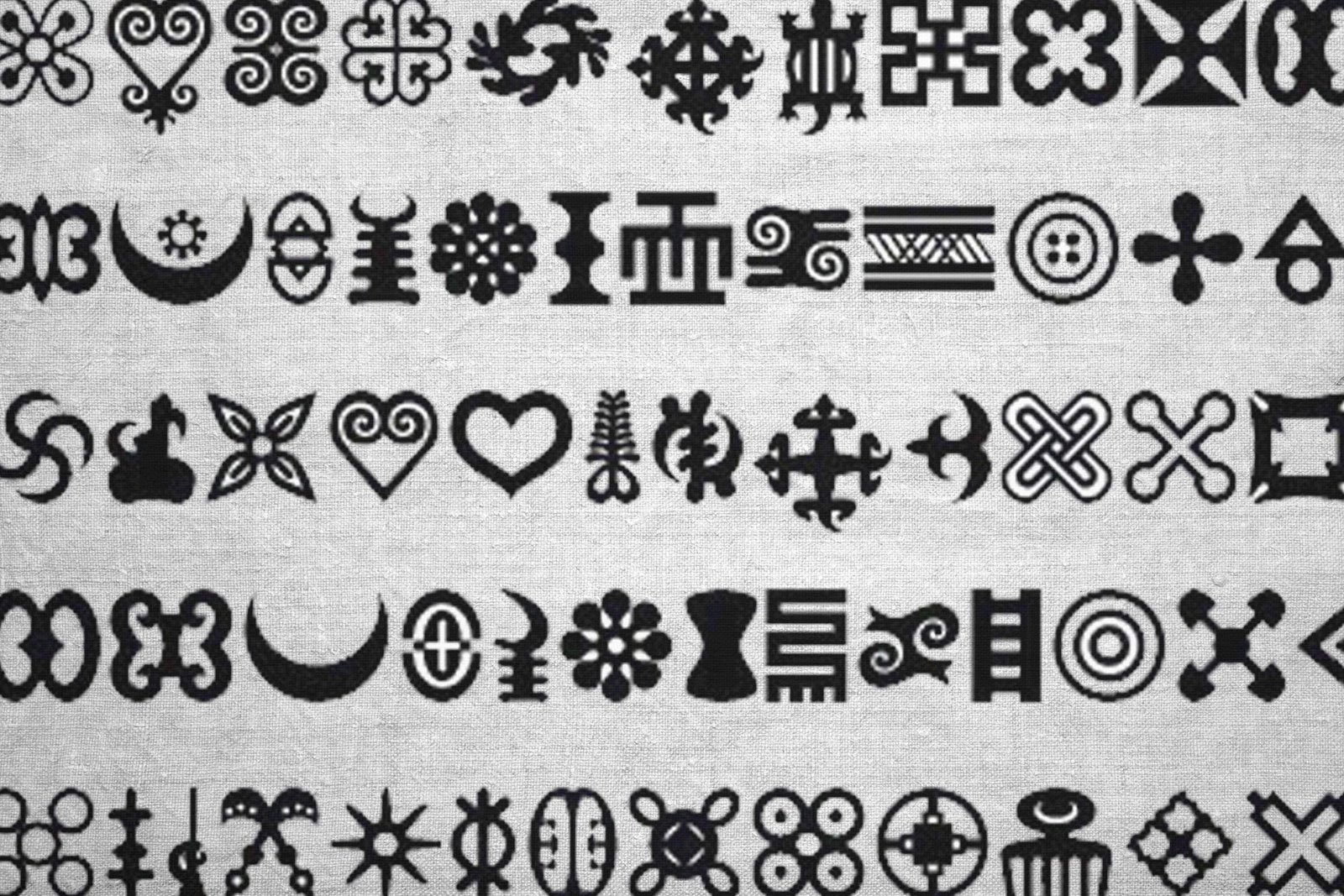 Adinkra symbols express various themes, beliefs and the ethnological philosophy of the Ghanaian. Adrinka symbols are induced with proverbial interpretations.
"Adi-nkra" which can be translated to mean "farewell or goodbye" in Akan, is a collection of symbols that express various themes, beliefs and Ghanaian traditional philosophy. The Akan ethnic group is largely associated with, and thought of as the doyens of Adinkra symbols.
Historic narration of the genesis of Adinkra has it that, Nana Kofi Adinkra, the King of Gyama, a kingdom situated in the area which encompasses present day Ivory Coast, for unknown reasons replicated the "Asante Golden Stool" which is a highly revered symbol of the Akan unity, power and cohesion. This was not taken lightly by the Asante's who eventually waged war against Nana Adinkra and the Gyamas. Gyama was defeated in the ensuing battle and Nana Kofi Adinkra captured and taken to Kumasi, the capital of the Asantes and Gyama made an annex of the Asante Kingdom. It is said that on their way to Kumasi, Nana Kofi Adinkra wore a patterned dress full of symbols, which was thought to express his sorrow, as was the practice of the people of Gyama in days.
Centuries on, the Asantes and virtually all the Akan tribes have learnt the practice of printing the symbols of the Gyama people on cloths. A clear indication of cultural diffusion.
Today, cloths with branded Adinkra symbols are worn at social gatherings. Some corporate institutions even use adinkra symbols as their logo.
Writer: Edwin Abanga:Thesavannaonline
Ghanaians Collaborate With Harvard to Put Twi, Dagbani, Frafra on World AI Map
Khaya Language Translation and Speech Recognition AI is an app dedicated to translating and transcribing African Languages. Since its release in 2021, the developers, Ghana NLP and Algorine, have strived to ensure the App sees more and more improvement. From user-friendliness to the quality of translations, Khaya AI has continued to improve. Due to consistent hard work, Khaya AI's Yoruba text translator outperformed Google Translate in 2022.
Building on the success of the App, the developers of the App have augmented its usefulness by adding more African Languages. Overall, the newly added languages will serve over 15 million Africans in Ghana, Burkina Faso, and Kenya – none of whom are presently served by tools like Google Translate.
Previously, Khaya AI provided the world with Twi, Ga, Dagbani, and Yoruba Automatic Speech Recognition (ASR) capabilities and Ga, Ewe, Dagbani, Twi, and Yoruba neural machine learning text translators. In the most recent update, Gurene aka Frafra, a Ghanaian language, and Kikuyu, Kimeru, and Luo (all Kenyan languages), have been added to the text translation system. The developers of Khaya AI collaborated with the Harvard African Language School Professor John Mugane, who is Kenyan, to curate data and train models for the Kenyan languages. 
This new addition is a testament to Algorine's and Ghana NLP's quest to ensure Khaya AI's relevance remains unparalleled.
Khaya AI's venture is to help preserve African Languages through advanced technology. Languages are going extinct by the day – this App is a sure way to teach Africans, African Diasporans, and anyone else who wants to learn to understand African languages. This will help ensure their continued use in everyday life.
Check out Khaya AI's Journey thus far via this link:
You may also be interested in knowing that Khaya was Ghana's first language translator app:
Download the Khaya App or sign up for an API to integrate it in your own apps:

 Alapta Wan covers Gringo
Call her the Upper East Regions first lady, and you won't be faulted.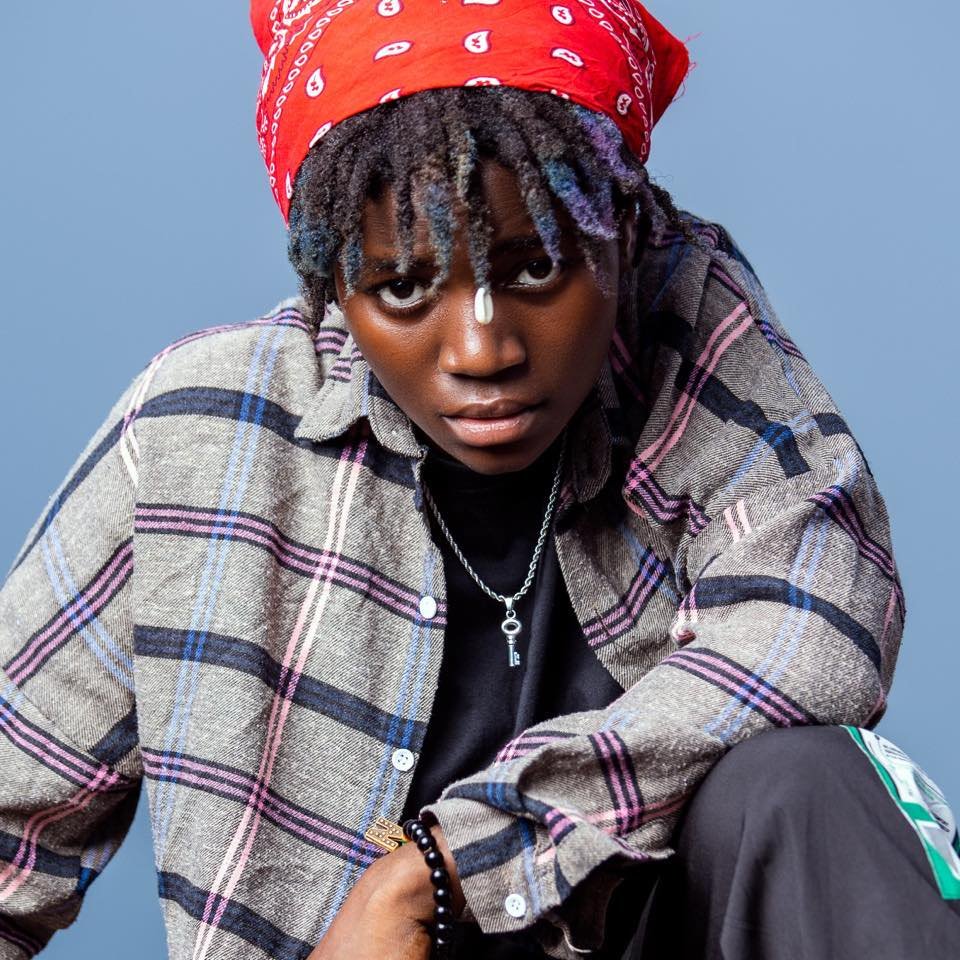 After emerging as a force ready to conquer the Upper East music scene; she went ahead to prove her worth by releasing awesome dancehall music. Alaptawan has been relentless in unleashing sounds that project the image of one set to reign for a long time. Despite being relatively new in the industry, the few singles she's released through 2017 has kept her name on the lips of fans at all events.
Whilst fans await another banger from Alaptawan, she has released a little tease of what's cooking.  This time around, she brings some raunchiness to give life to Shatta Wale's Gringo.
Call her the Upper East Regions first lady, and you won't be faulted. She has been tearing up stages across the region; this she believes is the first step to nation-wide domination and subsequent global stage.
The song renamed Bumba, is a simple but catchy dancehall filled with pure fun.
Alaptawan is Savanna Music's lead songstress.
Listen & Download Bumba below.
GOOD OLD DAYS
The younger kids who were not allowed to join the park for the sheer childhood reason of being "underage" satisfied themselves by dividing themselves into two different groups and played "Police and Thief"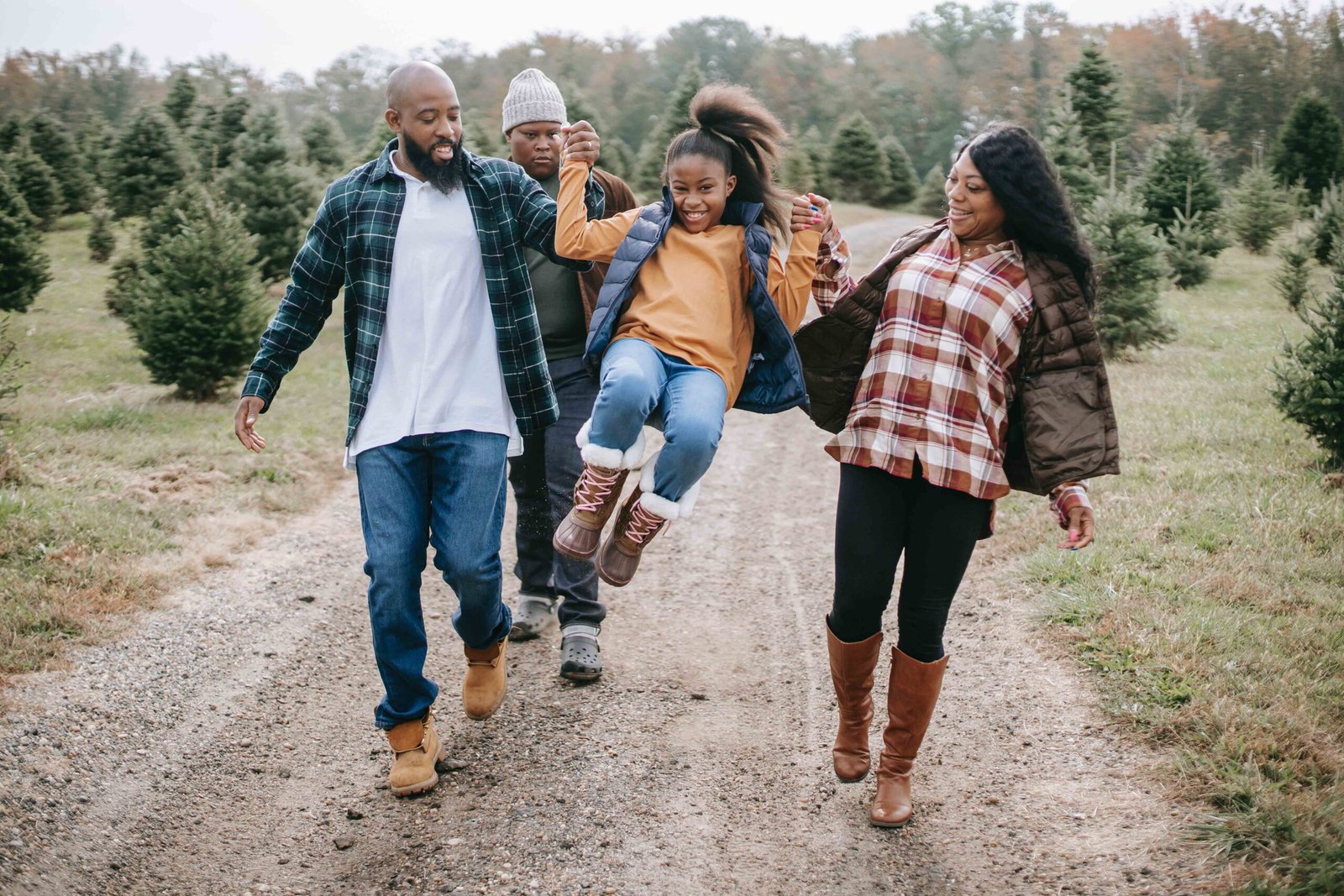 A group of children huddled together in a circle, in the middle of the untarred road clapping and slapping their bare hands over their thighs as they sang their hearts out merrily and played;
"bam bambambalika
baaambaambambaalika
bambaambambalika,
have you seen your friend
shakeyshakey shake your body,
shakeyshakey shake your body,
shakeyshakey shake your body have you seen your friend".
The younger kids who were not allowed to join the park for the sheer childhood reason of being "underage" satisfied themselves by dividing themselves into two different groups and played "Police and Thief". Each player secured a stalk from a pawpaw tree, broke awake the leafy end and used it as a Pump Action gun affectionately called "Kafungbe" among the kids. The better skilled kids divided the stalk into several uneven parts and joined them together by inserting broomsticks into them; it was done so dexterously that it easily passed for a pistol.
Though there were little less than fifteen children in all, the noise they made out of their sheer ecstasy was as thunderous as that of a hundred kids.
Kwabena Kwakye, the only albino in the park, was unfortunately the most teased kid. He was teasingly called "anopasaman" which meant, "ghost of the morning". He joined his peers in playing "Police and Thief" but he was the worst player in the "Thief group". His light skin color always betrayed his tactics; he was easily spotted from far, arrested and put in an imaginary prison. Among the lot, Boi bi Boi was the most annoying; he would often run home and get everybody searching till night came, only to be found eating in his mother's kitchen. The kids, boys and girls alike, will come together after supper in what was like their "court" and discuss what happened at school and whose teacher was the wicked and talk about all the childhood fantasies. Often times they unanimously agree to suspend Boi bi Boi from the play group for ruining their fun but that little chubby boy always found his way back into the play group, especially when he came around with his black and white case five football.
The children played, except Abdul-Jaleel. He was seated at one corner with his chin cupped in his palm. He was a very lively lad and was always found in the playgroup so it was strange to find Abdul-Jaleel sitting alone like he did today. His face looked pale and very unhappy. Kwabena Kwakye was the first to notice Abdul-Jaleel.
"Why are you not playing Jaleel?" he asked.
"I don't feel like playing" was the curt response.
"But why?" he asked again.
"Kwakye koraa I am hungry don't disturb me aah!"
"Why don't you tell your Mom you are hungry, have you done something wrong at home?" Kwakye asked again.
Kwabena Kwakye was a very warm lad and fond of asking many questions like the rest of his play mates, wanting to find the "why" and "what" of everything he came across.
"If I were you, Kwakye added, I would ask Auntie Yaa for Gari and soak it and drink"
Abdul-Jaleel shot a quick look at Kwakye like he had given him the answer to Hercules' riddle. He got up and run to Auntie Yaa, the old lady who runs the grocery store. She was so loving and gave to the kids so freely, they all loved her, not just for the gifts but for also saving them anytime they run into some trouble and were to be beaten at home. She was their source of  "salvation ".
Abdul Jaleel knew it was the month of Ramadan and was not supposed to be eating until noon as his father had instructed but he just couldn't stand the desire to taste food not to mention the pangs of hunger that drummed in his belly. Abdul-Jaleel's father had resorted to having him fast up to noon because of his age but that mischievous little boy had his own way outside the home.
He got what he wanted from Auntie Yaa who added some sugar and groundnut to accompany the mixture. "You will not be part of this year's Salah celebration, Jaleel", Auntie Yaa warned teasingly. But Jaleel was way gone with the Gari soakings, he knew he was safe so long as nobody reported to his Mom or Dad, he only had to tell a white lie and he would be gone with it.
"I feel good!" he jumped up after finishing the giant cup of Gari soakings. Auntie Yaa smiled as he watched the young lad, it gave her joy to see little children beam with happiness. Jaleel run off quickly to join the rest of his friend on the street to play. Those were the good old days.
Written by Edwin Abanga, 0249475585 (student journalist)