Album Review: Soorebia 'Bag of Rocks' Album
Bag of Rocks, Soorebia's debut album, is a dedication to form. It is a unique project conceived and shaped by hurdles as he navigates his way up to stardom. The album is an ode to his birth city and mirrors the diversity of culture and artforms that shaped his worldview and the variety of genres he dabbles.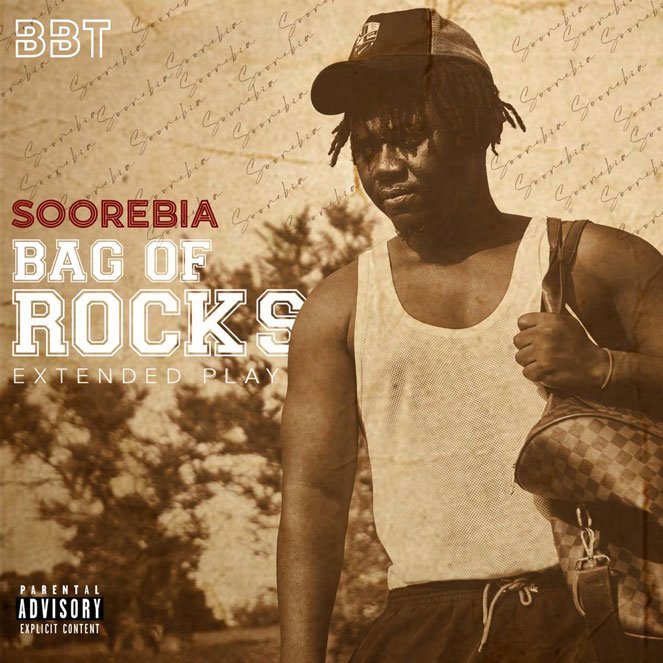 Bag of Rocks, Soorebia's debut album, is a dedication to form. It is a unique project conceived and shaped by hurdles as he navigates his way up to stardom. The album is an ode to his birth city and mirrors the diversity of culture and artforms that shaped his worldview and the variety of genres he dabbles.
Think of Bag of Rocks as a sealed bag containing minerals of a different kind, each with its unique richness. For Soorebia, the album is a collection of moods that he dealt with while recording the album. "After winning the Next Rated Act at the 2020 edition of 3Music Awards, there was a lot of expectations from my fans and friends to breakthrough, and that never happened. Although COVID affected the industry so much then, I still felt I could not use the award to propel myself because of the limited financial muzzle. So, I began blaming everything on money that was when I wrote the verses for monopoly". This Soorebia was revealed during his Album listening. Monopoly is a dancehall jam, where Soorebia turned his emotions to music speaking to the money and wealth as power distributors, which shapes the success of people in society to a more significant extent.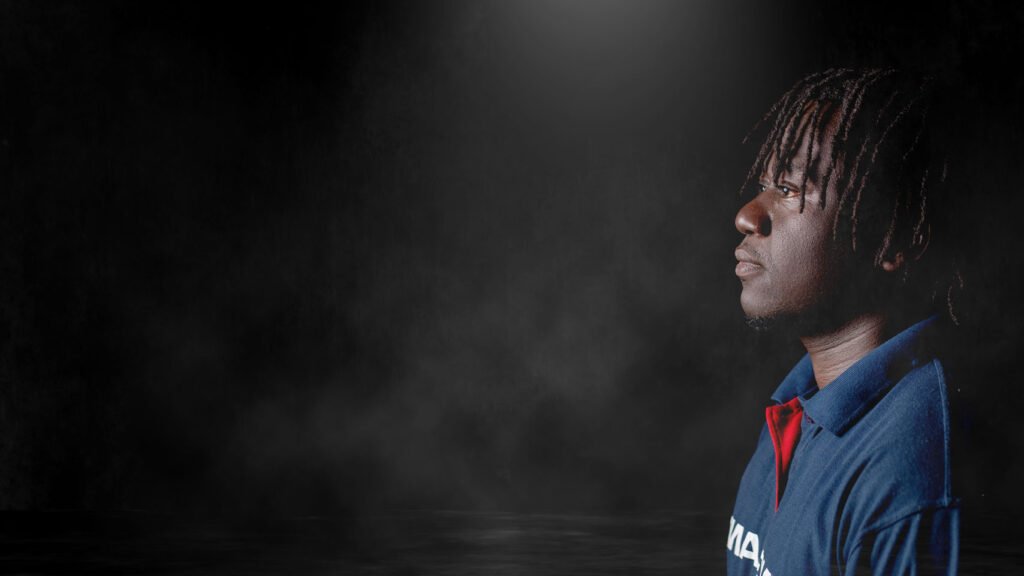 There is no emotion without love, and I'm Ready with One Nira is an appreciation of the friends and loved ones who stuck by him through thick and thin. His storytelling ability that weaves in the sultry vocals of One Nira on the hook establishes the work as not just an album but a life at play.
Through ebbs and flow performance on an Afro-Trap beat by long-time in-house producer AzkonnBeatz, Soorebia talks about nightlife and the vibe that comes to light when he is with his clique in Voole. AzkonnaBeatz magically infused traditional African two-stringed guitar, referred to as Kologo in Local parlance, into Hip Hop sub-genre Trap beats. But the magic did not end with Voole. In Feeling, AzkonnaBeatz repeats a similar algorithm. This time, Brooklyn Inspired Drill beats, thereby pioneering new sub-genres as Afro-Trap/Afro-Drill. "Feeling" is a celebration of emotional and mental vitality.
In this project, Soorebia is selfless in recording an album that does not target just one set of his fanbase as rap heads who want it. "There is a rock for everyone", he said when asked about the type of music the album is made of.
In celebrative moods, Soorebia shares a toast to life with the young, celebrated Rapper/Singer Fad in One Toast. The song sees Soorebia looking back at life whilst being optimistic about the success that awaits him. "I have been there and done that, like a wheel on the street I still run that, all day all night not redundant, it's rampant, I work till I need me an accountant.". This lyric portrays Soorebia's current mindset as he continues his career. In this song, he goes spiritual, leaning to God to do the rest.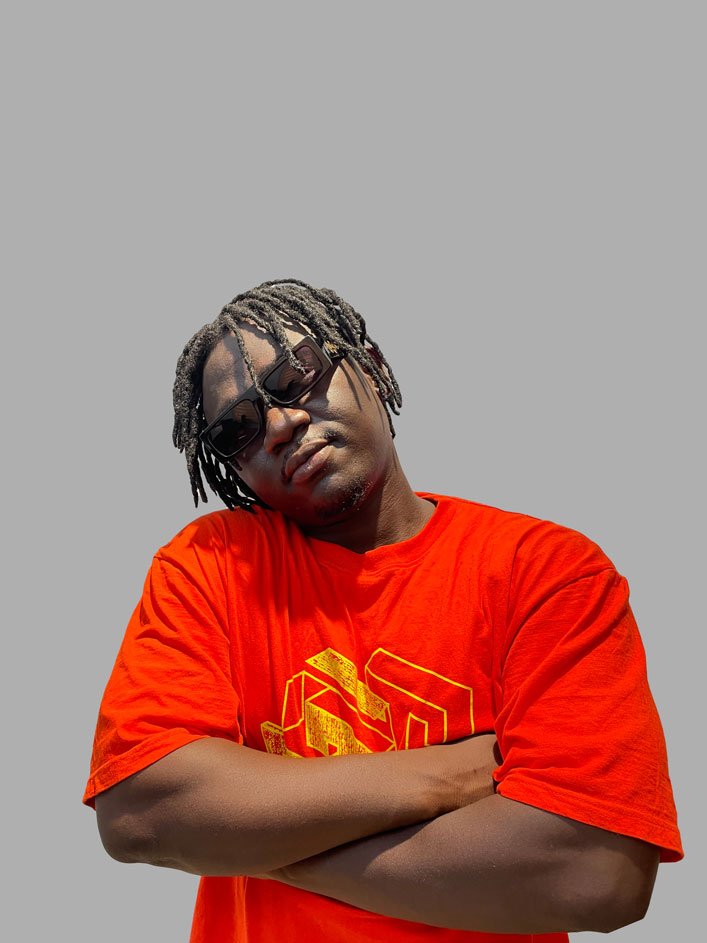 On track 6 tilted Star, Soorebia decided to go south, not figuratively, but literally as he hops on South Africa bread Amapiono music. In this song, Soorebia delivers about 90 percent in Frafra, a Ghanaian language. In fact, some historians trace the origin of the Frafra people to South Africa. Cultural Similarities such as tone of language, traditional hunting, and funeral practices have been cited by some historians as what connects the two cultures. Star, therefore, fits perfectly into a typical Amapiono music although the song contains elements of Afrobeats.
The Album can also be perceived as an ode to his birthplace, and this is manifested in track 7 All Yours. Performed on traditional Kololgo rhythms, Soorebia sums up the important theme of the Album in this love song.
The choice of songs in this album departs from Soorebia' s typical aggressive rap that he is known for. But this did not come as a surprise as he has experimented with several genres and styles over the years. It also fits perfectly into the story told in the album and matches the diversity of cultures and experiences he has had growing up. The richness of the sound, its representation of Africa, and the sonic quality are a mark of maturity and investment that Soorebia and AzkonnaBeatz have witnessed over the years. Bag of Rocks is an essential album for the growing Ghanaian/African Music and a true sound of Africa for the continent and global audience.
Links to Album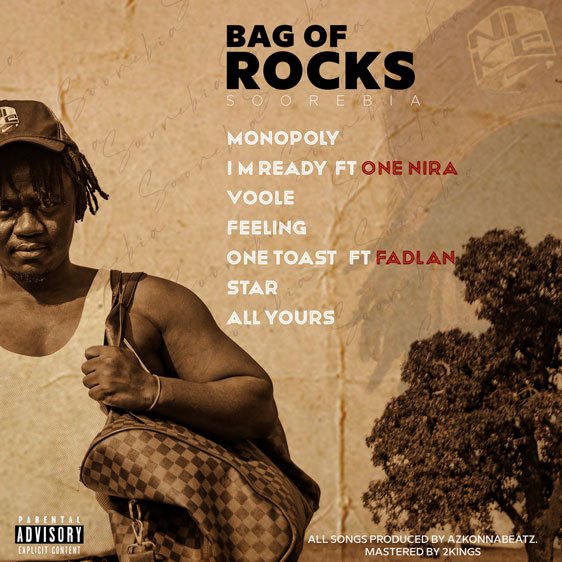 All in one link; https://hypeddit.com/soorebia/bagofrocks
Spotify: https://open.spotify.com/album/12vxfKrGrMTJ5duxqCGVr5?si=qRHVf5NfSMeBAg71428gcA
Apple Music: https://music.apple.com/gh/album/bag-of-rocks/1607063150
Boomplay: https://www.boomplay.com/albums/39524250?from=search&srModel=COPYLINK&srList=WEB
Direct Download: https://Soorebia.com/bagofrocks
Dr Pushkin takes the North2South Event to America on December 3rd inside Volstead Lounge, Austin, Texas.
Having staged 2 Successful Music events in Accra & Bolgatanga, Texas, Ghanaian Rapper Dr Pushkin has dared to test the waters in the US. Under the North2South Experience franchise, the event seeks to bring Ghanaian artists in the Austin, Texas, Area and their American Counterparts to the same stage. The event will occur inside the Volstead Lounge in Austin on December 3rd, 2023, from 7:30 PM. While admitting a dichotomy between the North and South divide worldwide, the musicians billed to perform each represent the North or South of their respective nations. The idea is to foster a creative unity to help defy the economic disparity often associated with the North and South divide.
Dubbed North2South Experience – Austin, the event is a collaboration between Isolirium Entertainment and Underground Voices Live, an independent creative platform in Austin – Texas, dedicated to giving new and upcoming artists a voice.
North2South Experience: Austin is a Hip Hop and Afrobeats Festival featuring incredible performances by Dr Pushkin, Koo Kusi, and Quata Budukusu, representing Ghana. Aggie, Ative, SpaceGoonz, The Boy, and WyldThang will represent America. The venue opens at 7:30 PM.
If you are in the Austin – Texas, area and want to be at this event, click the link below.
North2South Austin Experience in Austin at Hotel Vegas & The Volstead Lounge (do512.com)
What is the North2South Experience?
The concept was born of a desire to see Ghanaian artists have a tour opportunity with several stops that could span the entire country. Considering how polarized the Ghanaian Entertainment Industry is, a deliberate attempt to draw artists from the North and South of Ghana for a Nationwide Tour became necessary. With the above in hindsight, Dr Pushkin, who has been promoting his Outlandish Album, took the absence of an initiative like North2South Experience to initiate the same. Doing so through his Isolirium Entertainment Record Label, the rapper who doubles as an Artificial Intelligence prodigy has not only marketed his music but has created an opportunity for others.
The First two events under the North2South Experience franchise came off in Accra at the Alliance Francaise and in Bolgatanga at Jocom Golden Hotel. Both events saw an array of artists drawn from the North of Ghana and the South of Ghana. All artists on the bill proved worth the spotlight as they took turns mesmerizing fans who graced the events. Despite being a self-sponsored initiative, Isolirium Entertainment ensured stellar logistics characterized the event to give patrons quality output through sound, stage, and lighting.
The success of both shows has informed Isolirium Entertainment of the need to inject further ingenuity into future editions. Thus, subsequent editions will see an increase in venues and the creation of a Festival that would bring the North & South together through Art and entertainment.
Dr Pushkin is an SXSW 2023 Alumnus named an "Essential SXSW 2023 Act" by the Austin Chronicle. He first shot into prominence with his genre-bending conscious Trap tune "Questions" – the song highlighted the deficiency society suffers through a leadership that makes bad choices for the people.
(32) "Questions" by Dr. Pushkin (feat. Dane) – YouTube
North2South Experience, Austin, is the first event powered by Isolirium Entertainment outside Ghana.
Check a short documentary about the North2South Events in Ghana below.
Nautyca's 'Nautyfication' album redefines the sound of modern Ghanaian music
Widely known for his heart-piercing croon tunes, Nautyca, the acclaimed Ghanaian artiste, releases his inaugural 16-track masterpiece, "Nautyfication" which showcases a stellar lineup of industry luminaries, including Sarkodie, Khapital, Kelvyn Boy, Larruso, and more.
"Nautyfication" offers an immersive journey through 16 tracks, seamlessly blending Afrobeat and Highlife influences. The album, available on all major online platforms, promises a captivating musical experience that transcends boundaries.
Within Nautyca's highly anticipated debut album, "Nautyfication," there are standout tracks that demand attention and resonate with listeners. "Bum Bum," featuring the stellar collaboration of Sarkodie and Khapital and produced by Pee Wizzle, kicks off the album with infectious energy and rhythm.
The track "Wiggle," featuring Larruso and produced by Cycoxxx, adds a dynamic Reggae/Afro-Dancehall flair with its captivating beats and seamless fusion of styles. "Bomber," produced by Skybeat, introduces a unique sonic landscape, showcasing Nautyca's versatility.
The compelling "Badman," also produced by Cycoxxx, further solidifies the album's impact, providing a glimpse into Nautyca's prowess in crafting diverse and engaging musical experiences. These highlighted tracks not only showcase the artist's collaborative spirit but also affirm "Nautyfication" as a must-listen album for those seeking a rich blend of Afrobeat and Highlife and even Reggae/Dancehall influences.
"Nautyfication" is not just an album; it's a testament to Nautyca's evolution as an artist and his dedication to pushing the boundaries of Ghanaian music.
Nautyca is a rising star in the Ghanaian music scene, celebrated for his musical versatility and cultural influence. His debut album, "Nautyfication," stands as a testament to his evolution as an artist and commitment to pushing musical boundaries.
Hailing from Anloga in the Volta Region of Ghana, Nautyca's musical journey started in the vibrant city of Tema. His transition from rapper to Highlife artist has introduced fans to a spectrum of musical versatility. Nautyca's debut single, "Social Media," featuring Sarkodie, set the stage for his meteoric rise.
Crowned the Rising Artist of the Year in 2019 at the Youth Excellence Awards, Nautyca draws inspiration from Davido and Shatta Wale. As the visionary behind his record label, he is not only a musical trailblazer but also a cultural influencer, renowned for the annual flagship event, the Harbour City Concert.
Stream "Nautyfication" now: https://pitchdistro.bfan.link/nautyfication
Get interactive with Nautyca across his socials below:
Instagram – https://www.instagram.com/nautycagh
Facebook – https://www.facebook.com/nautycagh
Twitter – https://twitter.com/nautycagh
Knii Lante Release New Street Anthem – Adiakye featuring Chymny Crane
Knii Lante, the talented musician, has once again captivated his fans and music lovers with his latest single, 'Adiakye'. This song takes listeners on an exciting musical journey, combining the elements of reggae and drill. The fusion of these two genres creates a unique and refreshing sound that showcases Knii Lante's dexterity as an artist. Produced by the up-and-coming producer, Master Maison, 'Adiakye' also features the talented Chymny Crane. One of the standout aspects of 'Adiakye' is Knii Lante's vocal prowess. His smooth and soulful voice effortlessly glides over the catchy beat, delivering heartfelt lyrics that resonate with listeners. The theme of the song revolves around a declaration of love between two partners, adding an emotional depth to the track. Knii Lante's ability to convey genuine emotions through his music is a testament to his talent as a singer-songwriter. Furthermore, 'Adiakye' has all the makings of a street anthem. The infectious rhythm and memorable hooks make it a song that will undoubtedly have people singing along and dancing wherever it is played. The combination of reggae and drill elements adds an edginess to the track, making it stand out from the crowd. Knii Lante's ability to seamlessly blend different genres showcases his creativity and willingness to experiment with his sound. Fans and music lovers can now enjoy 'Adiakye' on all streaming platforms. The availability of the song on these platforms ensures that it reaches a wide audience and allows everyone to experience Knii Lante's musical brilliance. With its fusion of genres, dexterity, vocal prowess, and potential to become a street anthem, 'Adiakye' is a must-listen for anyone who appreciates good music.Listen to 'Adiakye' below  AudioMack – https://audiomack.com/knii-lante/song/adiakye