Wegeiwor A Gospel Singer Par Excellence
As the world's celebration of women continue to help younger women aspire to be more than what their cultural settings have confined them to, it is always exhilarating to encounter a woman who has broken barriers to reach heights a lot of us can only dream about.
"Living with different people almost all the time, always having to fight and do something out of the ordinary to be noticed, constant abuse and neglect from family relations have shaped my personality and created within me a strong and burning desire to right those wrongs in any capacity that I possibly can." Weigewor.
As the world's celebration of women continue to help younger women aspire to be more than what their cultural settings have confined them to, it is always exhilarating to encounter a woman who has broken barriers to reach heights a lot of us can only dream about.
Weigewor, known in academia as Dr. Patience Aseweh Abor is an enigmatic female conquering academic whilst beautifully lighting up stages with her unique voice and intriguing brand of music.
Even though I've admired this young woman from my days at Fountain Gate Chapel Int. in Ofankor, it was not until a few weeks ago that I decided to draw a bit closer and share her story with the world. The aura of positivity and tenacity that emanates from her life on social media intrigued me enough to want to know more and hence this article.
Born on 6th September in Accra, to Mr. Joseph Aseweh Awudanpugie & Madam Margaret Wetia, both natives of Kayoro in the Kasena Nankana District, her first challenge was leaving her parents to stay with her grand mum at Achimota before re-joining her mum and step father in Yapei and later Tamale. This was after her parents divorced.
A key effect of her parents divorce manifested in an inability to get proper parental guidance in pursuing and aiming for any particular heights. Her only resolve was to keep passing every exam she wrote, and for that matter she never thought about a particular career or position in future. With no proper role models to aspire to, she just depended on her God given instincts, wild imaginations and books that served as inspiration to seek a life better than anyone in her immediate environment.
With the above as hindsight you can imagine the turbulence she had to deal with whilst pursuing an adulthood of positivity.
A former pupil of Our Lady of Fatima primary school, in Tamale and Yapei Presby Primary & JSS, both in the Northern Region, Weigewor proceeded to Nungua Senior High School after which she gained admission into Bagabaga Training College, (comma) but her inability to buy the prospectus required to start school on time led to losing the spot. When she arrived late at the school, her place had been given to someone else; despite the tears she shed in a bid to still get admission, her consolation was a spot in the admissions of the following year. This never materialized, as her name was not in the list of admissions for the following year even though she was given the impression that she would make a smooth sail into school because of the previous year's mix-up.
The above experience frustrated young Weigewor for two years. Somewhere in that state, she found inner strength and boldly applied to Nurses Training College and the University of Ghana. This was an act of faith as she describes it; she simply trusted God for the necessary funds when accepted into either of the schools. Her grades were great enough to get her in any of these institutions. This was however not because her parents were so poor but because they had both gotten married with other children, and each of them seemed to be concentrating on their 'new families' and none really paid that much attention to her next level in terms of education. Her mum's salary as a teacher then could not help much beyond a periodic supply of foodstuffs.
As expected, she gained admission into the University of Ghana to pursue Biological Science and later BSc. Nursing.
Life at the university was the defining moment for her; a well-carved curriculum led her to self-discovery, a situation she attributes to the study of
Behavioral Psychology, Sociology, Biological Foundations of Psychology amongst others.
At this stage of her life she had never been in a relationship so she finally allowed herself to experience love when she met Professor Joshua Y. Abor who conspired with God to open her eyes to love on earth resulting in a marriage and three children.
"It was also at the university that I finally allowed myself to appreciate what was meant by Love and accepted that fact that someone else could love me aside God. So I got married in my 3rd year to the first and only guy I ever dated. So, hey, University was great. Hahhahaha."
Upon graduation she also successfully pursued the following courses:
MTech Environmental Health (Cape Peninsular University of Technology, Cape Town, South Africa)
MPhil Health Administration (University of Ghana, Legon, Accra)
D. Management (University of Southampton, UK).
She is now a senior lecturer at the Department of Public Administration & Health Services Management, in the University of Ghana Business School.
Apart from having a passion for singing, her first fan was her gandma who loved to listen to Weigewor sing Catholic hymns whenever she returned from work. So when she joined the then Word Miracle Chapel Int. now known as Perez Chapel in Yapei and Tamale, she volunteered to sing before the Pastor would preach. The response by church members was so encouraging she kept on singing and later composing her own music. She later joined the Miracle Voices Choir when she relocated to Accra for Senior High School & her university education. She has never stopped singing since then.
Wegeiwor is actually a name her maternal grandma gave her due to the frustration surrounding her upbringing. Her grandma asked a proverbial question 'who has God despised'?  i.e. to say that God does not despise human beings, it is human beings who despise one another. So to honor God for all the blessings, she decided to choose that as her stage name.Along the way, her musical composition began taking shape as she made it about the truth in her journey and experience in the Lord. Irrespective of the rhythm or genre, her lyrics project what she knows and believes as true.
In 2012 She released her first Album, "Oh Jesus" which was well received because of the uniqueness of her brand, and the spiritually uplifting nature of her lyrics and vocals.
Often times we find that the very educated indulge in the arts as a hobby, however she sees music as a part of her being hence time management is of essential importance to her. This ensures she doesn't compromise her responsibilities as a university lecturer and in her own words;
"By God's Grace it's been working so far."
I can never speak with an achiever from the savanna without asking the all-important question;
"What is the biggest challenge the savanna needs to overcome in the quest to further develop?"
"I think aside quality education to change the mindset of the inhabitants of this area, an Agricultural revolution (equipment and evidence based method) is what would transform the lives and eventually bring up development in the savanna, considering that the major occupation of these people is agriculture and land is not a problem."Her latest single "Alijanda" is a precursor to the wonderful music she is putting together for her next album, which will be released soon.

CHARTERHOUSE IN PARTNERSHIP WITH FRYTOL HOSTS THE 4TH NATIONAL WOMEN'S SUMMIT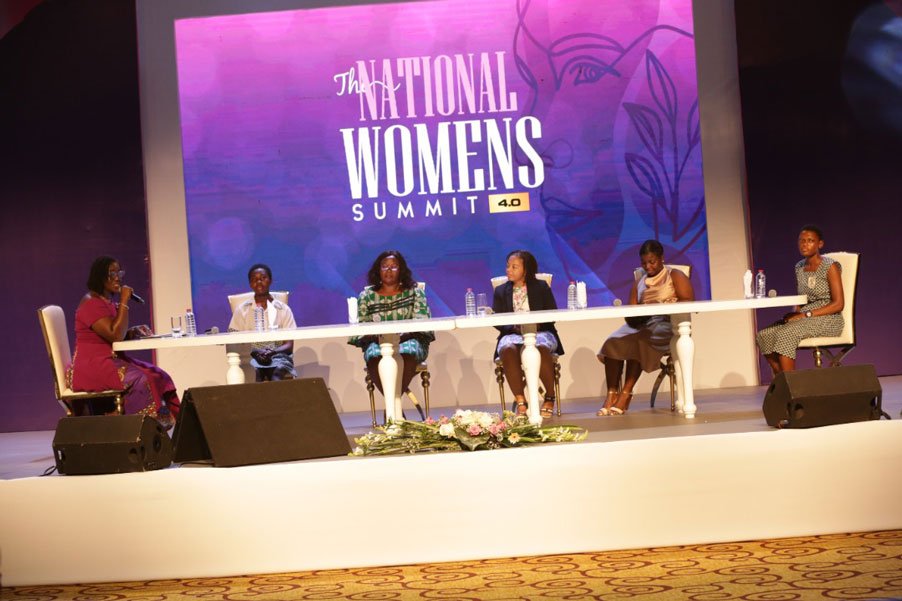 To commensurate the world's annual celebration and honoring women dubbed International Women's Day, leading event's company, Charterhouse in partnership with Frytol has successfully hosted the 4th edition of its annual National Women's Summit. The summit was held on 8th March at the Grand Arena inside the Accra International Conference Center.
Theresa Ayoade, convener of the summit and CEO of Charterhouse, Theresa Ayoade as part of her opening speech "I believe each year we make more progress towards gender parity. This year's theme is so apt right now because it challenges each of us here to be intentional about breaking biases towards women. Right from the homes and how we socialize our male and female children. What are the things we say to them and how do our culturally and socially accepted gender roles continue to perpertuate these biases against our gender? I have been guilty of gender bias and I was called out by my daughter. Then I realised that I was unconsciously exhibiting biases out of probably my upbringing. How do we sow seeds now so there's a pipeline for the next Women Leaders? This is what the NATIONAL WOMEN'S SUMMIT is about"
The keynote speaker was in the person of Mrs. Abiola Bawuah. She is the Regional CEO, West Africa, overseeing the group's business in nine countries. She joined UBA Ghana in 2013 as Deputy Managing Director and was elevated to serve as the MD/CEO of UBA Ghana in 2014. She was appointed in 2018 as Regional CEO West Africa One, responsible for 6 countries. She touched on the constant need to give the girl child a chance to do and be more.
As part of the summit, panel discussions were held on two themes namely; BREAK THE BIAS and YOU DESERVE A LIFE OF GOODNESS and these featured some of the most experienced business leaders in Ghana who were invited to also share their stories and expertise. The panelists for the Break the bias session included, Dr. Mabel Banson, first female Neurosurgeon in Ghana. Theresa Yamson, CEO- Riker (GIHOC) Pharmaceuticals Ltd. Anna Nabere – Manager SHE LEADS project by Plan International and finally students from Accra Girls Senior High school namely, Marie Lyse Quansah and Nafisa Mohammed.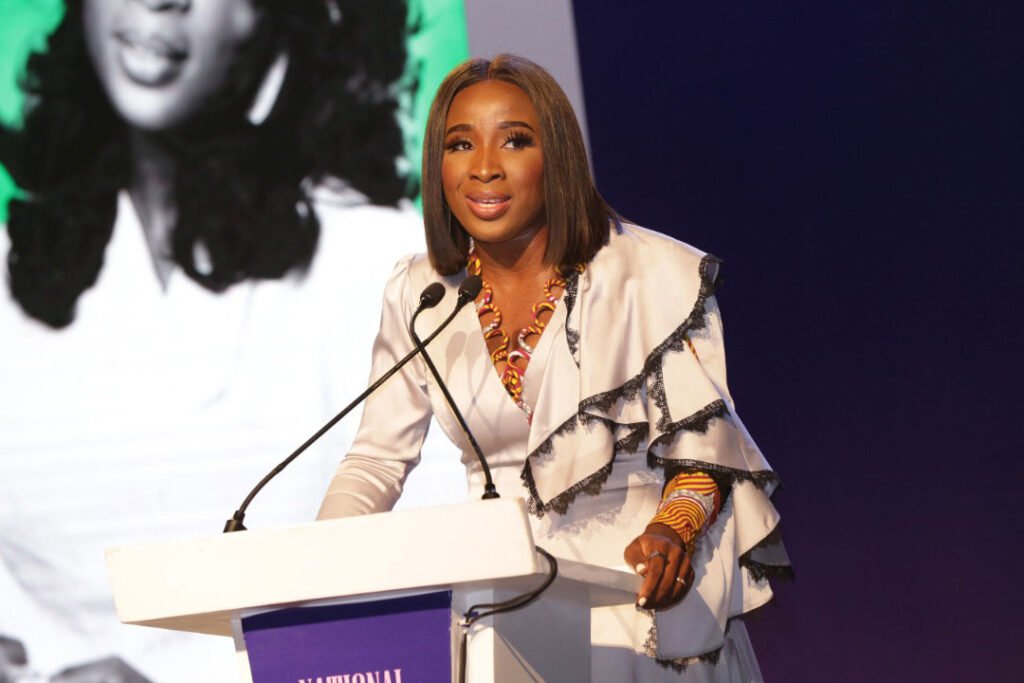 In her speech, Patience Ofori Mpereh, Marketing Director – Wilmar Africa, said "Every woman has a desire to manage and balance everything; family, profession, Raising children and others; and to live her life to the fullest- this I believe most of us here can relate. As we juggle all activities as wives, single women, mothers, or professionals, we ought to remember that our mental, physical and financial framework among many others need to be sound". She ended her speech by unveiling the brand ambassador for Frytol. "She is a woman who resonates with our target audience: a professional woman with years of experience in the media, a radio anchor, one of Ghana's finest actors, a wife & a mother of two and a fitness advocate, who strives to balance it all as a woman.  Therefore, on this journey of Goodness, we are happy to announce for the very first time, the Frytol Brand ambassador Nisirine Ashorkor Doku- popularly known as Naa Ashorkor"
Speaking on the 'You deserve a life of goodness' panel featured distinguished Ghanaian business leaders; Ewuraba Ekua Adusei – Currently the Marketing manager of Wilmar Africa Limited with over 10 years' experience in the FMCG. Akosua Amponsah Baffour Asiedu-Jones – CEO and general manager of Distribution & Co Limited ("DnC"), a full service distributor of FMCGs. Quiana Canfor-Dumas, she holds a Bachelor's degree in Mechanical Engineering and Master of Science degree in Operational Management. Mrs. Helena Adu-Gyamfi – Managing partner of Perfect Personal Care and last but not least, Renee Opare-Otoo, a registered and licensed dietitian with over five years' experience and consults as a nutritionist for the Ghana Football Association (the first ever appointed) and also offers in-person and virtual nutrition consultations for some clinics.
Panel discussions were moderated by Edem Knight-Tay, programs manager, Joy Fm and newly unveiled brand ambassador, Naa Ashokor. The event was also coupled with an exceptional performance from songstress Cina Soul.
The 4th National Women's Summit is sponsored by FRYTOL, supported by SHE LEADS by PLAN INTERNATIONAL, and produced by CHARTERHOUSE in collaboration with JOY FM.
PLAN INTERNATIONAL LAUNCHES 'SHE LEADS' MEDIA CAMPAIGN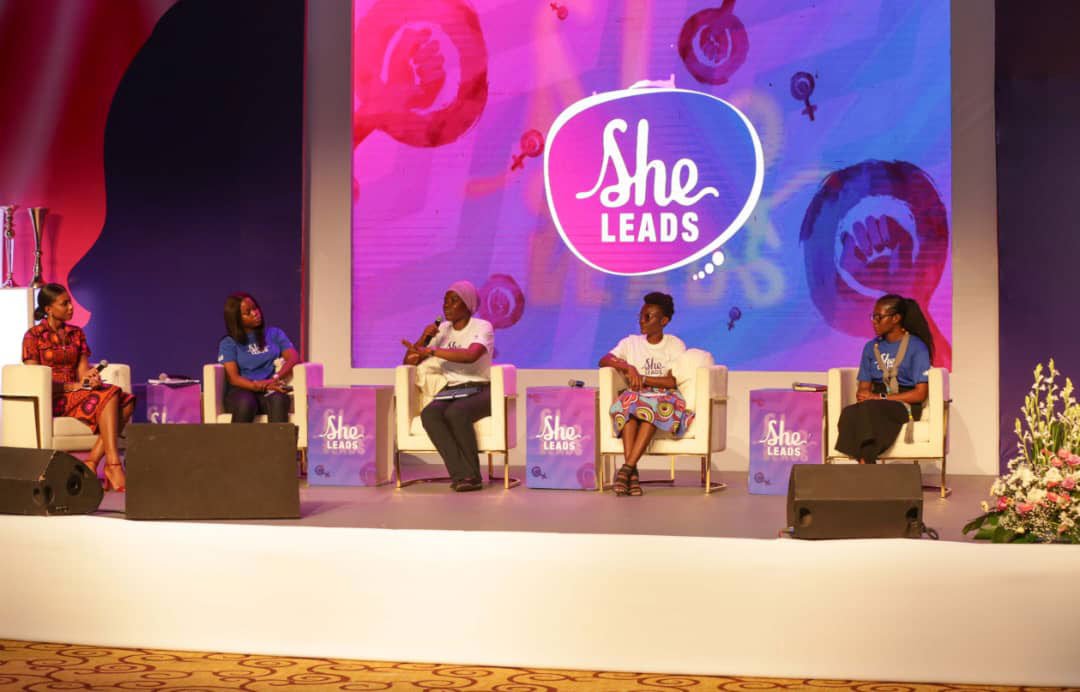 She Leads…In a world where being a female means working extra hard to 'catch up' to what many call 'a man's world', it is imperative that all avenues be used to remind society of the proverb 'if you educate a man you educate an individual, but if you educate a woman, you educate a nation.
It is with this background that Plan International launches a media campaign dubbed 'SHE LEADS'.
The campaign was launched on International Women's Day (IWD), which is celebrated on 8th of March each year. The celebration is to recognize women's social, economic, and political achievements. It also highlights the importance of creating conditions favorable to women for their full and equal participation in social development.
Presenting the general overview of the project, Anna Nabere, Program Manager of the Campaign, stated that the strategic objective of the project is to increase sustained influence of girls and young women (GYW) on decision-making and the transformation of gender norms in formal and informal institutions. She added that, the long-term aim (impact) of She Leads is that GYW's perspectives are included in gender responsive laws and policies and societal norms and practices.
In her presentation, she delved into the geographic focus of the campaign. "East Africa (Uganda, Ethiopia, Kenya), West Africa (Ghana, Mali, Sierra Leone, Liberia) and the Middle East (Lebanon, Jordan). Regional level programs, targeting regional institutions and others. In Ghana, specifically Ashanti Region, North East Region, Central Region, Western North region, Upper West Region and Greater Accra Region.
The keynote speaker of the event, Sheila Minkah-Premo Esq. – Women's Rights Activist And Convenor Of The Affirmative Action Bill Coalition, in her presentation on "Bias Towards Women Leadership – Addressing The Challenge". She reiterated that women are not given enough seats at the 'high tables' "Women's Rights Activist and Convenor of the Affirmative Action Bill Coalition. Women have been marginalized in governance. The percentage of women in Parliament is a reflection of the imbalance. The percentage has ranged from 9.6% in 1960 to 8.7 in 2008 to the current Parliament of 2021 where we have 40 out of 275 making it 14.45%. We have had one female Speaker of Parliament since independence with the rest being male. We have never had a female President or vice president. Ministerial positions have always had more men than women. The Judiciary has more men in the Superior as well as Lower Courts than women and have had two female Chief Justices since independence".
She ended by calling on stakeholders to come on board to make this campaign a success and women to aspire to do and be more "As you launch the She Leads project today, I look forward to the opportunities it will create to enable young women aspire for leadership. Women are capable of achieving laurels in the public and private sectors. They need to be equipped and inspired to aspire for leadership. There is also the need to break the bias to make their push for leadership possible. This can be made possible by laws like the Affirmative Action (Gender Equality) Law, which will put in place programmes to ensure that there is a level playing field for both sexes".
Songstress Adina Thembi was introduced and unveiled as the official brand ambassador for the She Leads Campaign. She performed for the first time, the official jingle for the Campaign.
The official pledge for the campaign "I pledge to give a girl a chance because when she leads, we gain"
The She Leads Project is by Plan International Ghana in partnership with Defense for Children Ghana, Women Aspire Network and Gender Centre for Empowering Development, with funding support from the Ministry of Foreign Affairs of the Netherlands.
You may be interested in : 7 things you didn't know about the English language
THE 4TH NATIONAL WOMEN'S SUMMIT COMES OFF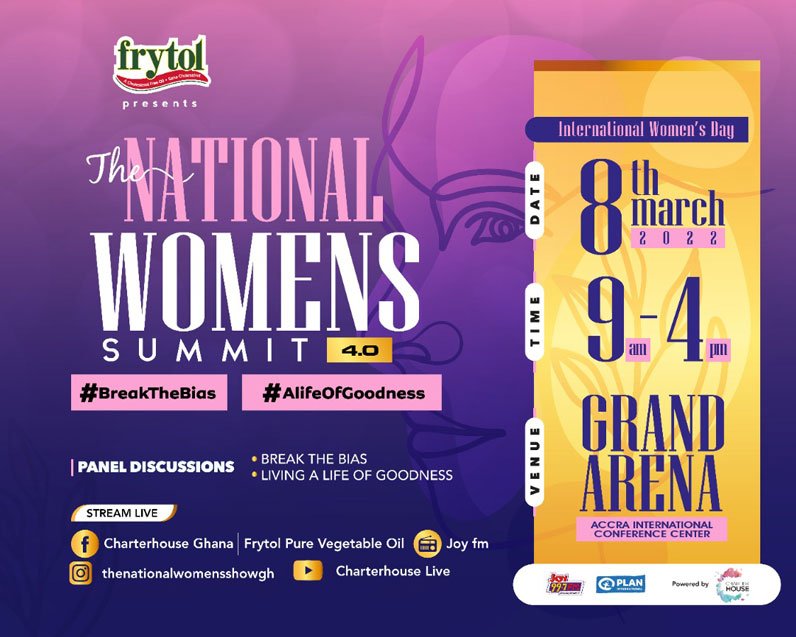 NATIONAL WOMEN'S SUMMIT : According to G.D. Anderson, 'Feminism is not about making women strong. Women are already strong. It is about changing the way the world perceives that strength'. Imagine a world where gender inequality is a thing of the past. A world free of bias and stereotypes, where being a female does not mean working twice as much. Marked annually, International Women's Day is a day set aside to celebrate women's achievements and raise awareness about women's equality.    
It is with this in mind that, the NATIONAL WOMEN'S SUMMIT comes off every 8th March for 3 consecutive years in celebration of International Women's Day. In its 4th edition, this year's event comes off at the Grand Arena, Accra International Conference Centre from 9am.
You may be interested in this story : Wegeiwor A Gospel Singer Par Excellence
NATIONAL WOMEN'S SUMMIT – Theme
The Summit will be held under the joint themes: #BREAK THE BIAS….and YOU DESERVE A LIFE OF GOODNESS. The Global theme of #BREAK THE BIAS is a clarion call to society at large to break biases and stop gender stereotyping women. The sub-theme YOU DESERVE A LIFE OF GOODNESS is a call for women to aspire for a Life of Goodness in their daily pursuits, by paying attention to their wellbeing because they need to be well in body, mind and spirit to be able to fully take a seat at the table.
Interesting panel discussions on #BREAK THE BIAS will be held by an eclectic mix of females across generations and professions, who will discuss what Bias is, share their personal experiences of Bias, how they rose above that to achieve their personal dreams and successes and most importantly, how we can all together as a society and as individuals make a conscious effort to break the biases against females.
The second session will be a Wellness session titled YOU DESERVE A LIFE OF GOODNESS, presented by FRYTOL and other Wellness Professionals which will feature discussions on healthy eating, physical and mental health and how all these lead to Living a life of Goodness.
The 4th NATIONAL WOMEN'S Summit will be aired live on JOY FM from 10am – 12noon, and on Facebook @ FRYTOLGHANA, Youtube @ CHARTERHOUSE LIVE
And is sponsored by FRYTOL, supported by SHE LEADS and produced by CHARTERHOUSE in collaboration with JOY FM.