Wegeiwor A Gospel Singer Par Excellence
As the world's celebration of women continue to help younger women aspire to be more than what their cultural settings have confined them to, it is always exhilarating to encounter a woman who has broken barriers to reach heights a lot of us can only dream about.
"Living with different people almost all the time, always having to fight and do something out of the ordinary to be noticed, constant abuse and neglect from family relations have shaped my personality and created within me a strong and burning desire to right those wrongs in any capacity that I possibly can." Weigewor.
As the world's celebration of women continue to help younger women aspire to be more than what their cultural settings have confined them to, it is always exhilarating to encounter a woman who has broken barriers to reach heights a lot of us can only dream about.
Weigewor, known in academia as Dr. Patience Aseweh Abor is an enigmatic female conquering academic whilst beautifully lighting up stages with her unique voice and intriguing brand of music.
Even though I've admired this young woman from my days at Fountain Gate Chapel Int. in Ofankor, it was not until a few weeks ago that I decided to draw a bit closer and share her story with the world. The aura of positivity and tenacity that emanates from her life on social media intrigued me enough to want to know more and hence this article.
Born on 6th September in Accra, to Mr. Joseph Aseweh Awudanpugie & Madam Margaret Wetia, both natives of Kayoro in the Kasena Nankana District, her first challenge was leaving her parents to stay with her grand mum at Achimota before re-joining her mum and step father in Yapei and later Tamale. This was after her parents divorced.
A key effect of her parents divorce manifested in an inability to get proper parental guidance in pursuing and aiming for any particular heights. Her only resolve was to keep passing every exam she wrote, and for that matter she never thought about a particular career or position in future. With no proper role models to aspire to, she just depended on her God given instincts, wild imaginations and books that served as inspiration to seek a life better than anyone in her immediate environment.
With the above as hindsight you can imagine the turbulence she had to deal with whilst pursuing an adulthood of positivity.
A former pupil of Our Lady of Fatima primary school, in Tamale and Yapei Presby Primary & JSS, both in the Northern Region, Weigewor proceeded to Nungua Senior High School after which she gained admission into Bagabaga Training College, (comma) but her inability to buy the prospectus required to start school on time led to losing the spot. When she arrived late at the school, her place had been given to someone else; despite the tears she shed in a bid to still get admission, her consolation was a spot in the admissions of the following year. This never materialized, as her name was not in the list of admissions for the following year even though she was given the impression that she would make a smooth sail into school because of the previous year's mix-up.
The above experience frustrated young Weigewor for two years. Somewhere in that state, she found inner strength and boldly applied to Nurses Training College and the University of Ghana. This was an act of faith as she describes it; she simply trusted God for the necessary funds when accepted into either of the schools. Her grades were great enough to get her in any of these institutions. This was however not because her parents were so poor but because they had both gotten married with other children, and each of them seemed to be concentrating on their 'new families' and none really paid that much attention to her next level in terms of education. Her mum's salary as a teacher then could not help much beyond a periodic supply of foodstuffs.
As expected, she gained admission into the University of Ghana to pursue Biological Science and later BSc. Nursing.
Life at the university was the defining moment for her; a well-carved curriculum led her to self-discovery, a situation she attributes to the study of
Behavioral Psychology, Sociology, Biological Foundations of Psychology amongst others.
At this stage of her life she had never been in a relationship so she finally allowed herself to experience love when she met Professor Joshua Y. Abor who conspired with God to open her eyes to love on earth resulting in a marriage and three children.
"It was also at the university that I finally allowed myself to appreciate what was meant by Love and accepted that fact that someone else could love me aside God. So I got married in my 3rd year to the first and only guy I ever dated. So, hey, University was great. Hahhahaha."
Upon graduation she also successfully pursued the following courses:
MTech Environmental Health (Cape Peninsular University of Technology, Cape Town, South Africa)
MPhil Health Administration (University of Ghana, Legon, Accra)
D. Management (University of Southampton, UK).
She is now a senior lecturer at the Department of Public Administration & Health Services Management, in the University of Ghana Business School.
Apart from having a passion for singing, her first fan was her gandma who loved to listen to Weigewor sing Catholic hymns whenever she returned from work. So when she joined the then Word Miracle Chapel Int. now known as Perez Chapel in Yapei and Tamale, she volunteered to sing before the Pastor would preach. The response by church members was so encouraging she kept on singing and later composing her own music. She later joined the Miracle Voices Choir when she relocated to Accra for Senior High School & her university education. She has never stopped singing since then.
Wegeiwor is actually a name her maternal grandma gave her due to the frustration surrounding her upbringing. Her grandma asked a proverbial question 'who has God despised'?  i.e. to say that God does not despise human beings, it is human beings who despise one another. So to honor God for all the blessings, she decided to choose that as her stage name.Along the way, her musical composition began taking shape as she made it about the truth in her journey and experience in the Lord. Irrespective of the rhythm or genre, her lyrics project what she knows and believes as true.
In 2012 She released her first Album, "Oh Jesus" which was well received because of the uniqueness of her brand, and the spiritually uplifting nature of her lyrics and vocals.
Often times we find that the very educated indulge in the arts as a hobby, however she sees music as a part of her being hence time management is of essential importance to her. This ensures she doesn't compromise her responsibilities as a university lecturer and in her own words;
"By God's Grace it's been working so far."
I can never speak with an achiever from the savanna without asking the all-important question;
"What is the biggest challenge the savanna needs to overcome in the quest to further develop?"
"I think aside quality education to change the mindset of the inhabitants of this area, an Agricultural revolution (equipment and evidence based method) is what would transform the lives and eventually bring up development in the savanna, considering that the major occupation of these people is agriculture and land is not a problem."Her latest single "Alijanda" is a precursor to the wonderful music she is putting together for her next album, which will be released soon.

Who are the Bulsa Ethnic Group?
Who are the Bulsa Ethnic Group? A Deep Dive into the History and Culture.
The Bulsa ethnic group, residing in the north-central region of Ghana, occupies a 2,000 square kilometer area. With a rich history and a distinct cultural identity, the Bulsa people have thrived as farmers, cultivating crops such as millet, beans, and groundnuts. They also engage in various crafts, including pottery, wooden stools, decorative hoe and axe handles, and woven grass baskets and hats. This comprehensive exploration will delve into the history, traditions, and unique characteristics of the Bulsa ethnic group.
Early History and Origins
The origins of the Bulsa people trace back to ancient times, as they have inhabited the region for centuries. Although archaeological excavations have yet to occur within the Bulsa districts, research data from other parts of Northern Ghana provides insights into the region's early history. As the Sahara gradually became drier in the millenniums before Christ (BC), making it increasingly challenging for human habitation, people sought new areas to settle, eventually leading to the establishment of communities in the present-day Bulsa territory.
The Bulsa Identity and Language
Distinct from their neighboring groups, the Bulsa people have developed a unique cultural identity. Central to their identity is their language, Buli. The Buli language serves as a crucial means of communication within the community and reflects the rich heritage of the Bulsa people. While the Bulsa language has its roots in the Niger-Congo language family, it has evolved through interactions with other neighboring languages. Preserving the Buli language plays a vital role in maintaining the cultural fabric of the Bulsa ethnic group.
Resilience in the Face of Adversity
The 19th century marked a significant period in the history of the Bulsa people as they faced the threat of the slave raider Babatu. Despite the immense challenges, the Bulsa community displayed remarkable resilience and stood against Babatu, successfully repelling his attacks. This pivotal event in their history is commemorated to this day through an elaborate festival celebrated just before Christmas. The festival serves as a testament to the courage and determination of the Bulsa people to defend their land and way of life.
Traditional Bulsa Architecture
The traditional Bulsa shelter, known as a compound, represents an integral part of the community's architecture. Comprising a combination of round and rectangular rooms, the compound also features courtyards and animal enclosures. The construction materials primarily consist of mud, clay, and sand. The roofs of the rooms may vary, with some being flat and made of the same mixture as the walls, while others take on a conical shape constructed using grass. However, these structures have a limited lifespan and often collapse during heavy rains, requiring constant maintenance and rebuilding.
Social Structure and Family Units
Within the Bulsa community, compounds serve as dwelling places for extended family units. Each compound typically consists of men who share a typical father or grandfather. Smaller family units, comprising around seven to ten individuals, coexist within the compound. The sizes of compounds can vary significantly, with some accommodating over 40 people while others remain relatively small. The distance between compounds is generally around three-quarters of a mile, maintaining a sense of community while providing privacy and individuality.
The Role of the Social Shelter
In addition to the compounds, the Bulsa community utilizes an open-side grass-roofed shelter outside the compound walls. This social shelter holds immense significance as a gathering place for the entire family. It serves as a meeting point for various subsections of the family, including young mothers, children, older women, and men, throughout the day. Moreover, this traditional space serves as a welcoming area for visitors, fostering social interactions and strengthening community ties.
Influences of Christianity
Throughout the colonial period, Christianity made its way into the Bulsa community. In 1926, the Roman Catholic Church established the parish of Wiaga, bringing with it a clinic that continues to serve the Bulsa people. Additionally, a Presbyterian mission opened in 1957, further contributing to the religious landscape of the community. These religious influences have added another layer to the cultural tapestry of the Bulsa ethnic group, blending traditional practices with Christian beliefs.
Celebrating Bulsa Culture: Festivals and Traditions
The Bulsa community cherishes its vibrant culture, exemplified through various festivals and traditions. One such celebration is the Feok Festival, held annually in Sandema. This event brings together the community to honor their history, customs, and achievements. It serves as a platform for showcasing traditional dances, music, and art, allowing the Bulsa people to express their cultural identity and pass down their traditions to future generations.
Education and Development
In recent years, efforts have been made to enhance education and promote development within the Bulsa community. Established educational institutions provide opportunities for young Bulsa individuals to acquire knowledge and skills. These initiatives aim to empower the community, fostering social and economic progress. Additionally, organizations and government initiatives have focused on infrastructure development, healthcare services, and agricultural advancements, contributing to the thriving of the Bulsa ethnic group.
Conclusion
The Bulsa ethnic group stands as a testament to the endurance and resilience of a community rooted in history and tradition. From their early origins to triumphs against adversity, the Bulsa people have maintained a strong cultural identity through language, architecture, and customs. Celebrating their heritage through festivals and embracing elements of Christianity, the Bulsa community continues to evolve while preserving the essence of their rich cultural tapestry. As efforts for education and development forge ahead, the future of the Bulsa ethnic group holds promise, ensuring the preservation and growth of their unique identity for generations to come.
Additional Information: The article focuses on the history, culture, architecture, social structure, religious influences, festivals, and development initiatives within the Bulsa ethnic group. By providing a comprehensive overview of these aspects, it highlights the distinctiveness and resilience of the community. The article also emphasizes the importance of preserving the Bulsa language and traditions while embracing opportunities for progress and development. Through a unique blend of historical research and cultural exploration, this article is a valuable resource for individuals seeking to understand and appreciate the Bulsa ethnic group.
Top Tourist Sites in Northern Ghana: Discover the Hidden Gems
Top Tourist Sites in Northern Ghana: Discover the Hidden Gems
Today, we explore the Top Tourist Sites of Northern Ghana. Are you looking to explore the rich cultural heritage and natural wonders of Ghana? Look no further than the northern part of the country. With its fascinating history, breathtaking landscapes, and vibrant traditions, Northern Ghana has become a magnet for tourists from around the world. In this comprehensive guide, we will take you on a journey through the top tourist sites in the region, unveiling the hidden gems that make it a must-visit destination.
Larabanga Mosque: A Testament to Time
One of the oldest mosques in Africa, the Larabanga Mosque is a true architectural marvel. Built-in the year 1421, this historic site has stood the test of time, with its core foundation remaining intact and unchanged. While the mosque has undergone restoration and architectural works over the centuries, its original essence has been preserved. As you step foot into Larabanga, you will be captivated by the spiritual aura that surrounds this sacred place.
Mole National Park: Where Wildlife Thrives
For nature enthusiasts, a visit to Mole National Park is a must. This expansive wildlife sanctuary is home to a diverse range of species, making it a paradise for animal lovers. As you explore the park, you will encounter majestic African bush elephants, graceful antelopes, and a myriad of other fascinating creatures. The park also boasts a rich variety of tree species, adding to its natural beauty. Whether you are embarking on a thrilling safari or indulging in birdwatching, Mole National Park promises to leave you awestruck.
Daboya: A Town of History and Craftsmanship
Step back in time as you visit Daboya, a town steeped in history and craftsmanship. Once renowned for its salt mining industry, Daboya was a thriving commercial hub. Today, while the salt market has declined, the town still preserves its cultural heritage through its hand-woven traditional smocks. As you wander through the streets of Daboya, you will witness the intricate artistry of the locals, who continue to weave these beautiful garments. With its rich history and unique craftsmanship, Daboya has the potential to become a major tourist destination in Ghana.
The Mystic Stone: A Divine Wonder
Located near Damongo, the Mystic Stone holds a mystical allure that draws visitors from far and wide. This enigmatic stone is believed to possess divine powers, as it has remained in the same spot for centuries, defying all attempts to move it. The stone serves as a place of worship for the local community, who come here to seek blessings from their ancestors. As you stand in the presence of the Mystic Stone, you will feel a sense of reverence and awe, connecting with the ancient traditions of the region.
Gbele Game Reserve: A Wildlife Haven
Immerse yourself in the beauty of nature at Gbele Game Reserve. Nestled in the Upper West region of Ghana, this wildlife reserve boasts an incredible array of animals and birds. From antelopes and warthogs to monkeys and baboons, the reserve is teeming with life. The open savannah woodland provides a unique backdrop for your adventure, as you embark on nature hikes and birdwatching expeditions. For a truly unforgettable experience, spend a day at the reserve, surrounded by the sights and sounds of the wild.
Wa Naa's Palace: A Historical Marvel
Journey into the heart of Wa, the regional capital of the Upper West region, and discover the majestic Wa Naa's Palace. This historic palace, built in the early 19th century, is a testament to the rich heritage of the Wala people. Its Sudanese mud-brick architectural style stands as a symbol of protection against the slave traders of the past. As you explore the palace, you will be transported back in time, witnessing the grandeur of the royal home and the final resting place of former kings. The Wa Naa's Palace is a must-visit for history buffs and culture enthusiasts alike.
Wechiau Hippopotamus Sanctuary: Where Nature Flourishes
Experience the wonders of the animal kingdom at the Wechiau Hippopotamus Sanctuary. Located along the Black Volta River, this sanctuary is home to a thriving population of hippos, as well as a diverse range of wildlife. Hop on a boat and cruise along the river, getting up close and personal with these magnificent creatures. The sanctuary also offers a unique opportunity to immerse yourself in the local culture, as you interact with the friendly townsfolk and partake in traditional festivities. A visit to the Wechiau Hippopotamus Sanctuary is an adventure you won't want to miss.
Paga Crocodile Pond: Where Humans and Crocodiles Coexist
In the town of Paga, a fascinating relationship exists between humans and crocodiles. The Paga Crocodile Pond is a place where these fearsome reptiles live in harmony with the local community. Visitors can marvel at the sight of crocodiles basking in the sun and even pose for photos beside them. The spiritual connection between the people of Paga and their crocodile companions is believed to be rooted in the presence of ancestral spirits. This extraordinary bond has turned Paga Crocodile Pond into a unique tourist attraction, drawing curious travelers from all corners of the globe.
Tongo Rocks and Tengzug Shrines: Ancient Wonders
Tongo, the capital of the Talensi-Nandam District, holds two hidden treasures: Tongo Rocks and Tengzug Shrines. The Tongo Rocks, also known as the Whispering Rocks, are a series of fascinating rock formations that defy gravity. Their mysterious arrangement and the whistling sounds they produce during the harmattan season make them a sight to behold. At the top of the rocks, you will discover the ancient Tengzug Shrine, a place of religious significance for the local community. Witness age-old rituals and immerse yourself in the rich traditions of the Talensis people. The Tongo Rocks and Tengzug Shrines offer a glimpse into Ghana's ancient past.
Conclusion: Uncovering the Treasures of Northern Ghana
As you delve into the top tourist sites of Northern Ghana, you will be rewarded with a wealth of natural wonders, cultural heritage, and historical marvels. From the mystical Larabanga Mosque to the breathtaking landscapes of Mole National Park, the region offers a diverse range of experiences for every traveler. Whether you are seeking adventure, tranquility, or a deeper connection with Ghana's rich traditions, Northern Ghana has it all. Embark on a journey of discovery and uncover the hidden gems that make this region a true treasure trove.
TRENDS RUNWAY HELD IN TAMALE
Trends Runway show was held in Tamale at the Aliu Mahama Sports Stadium in November 2021.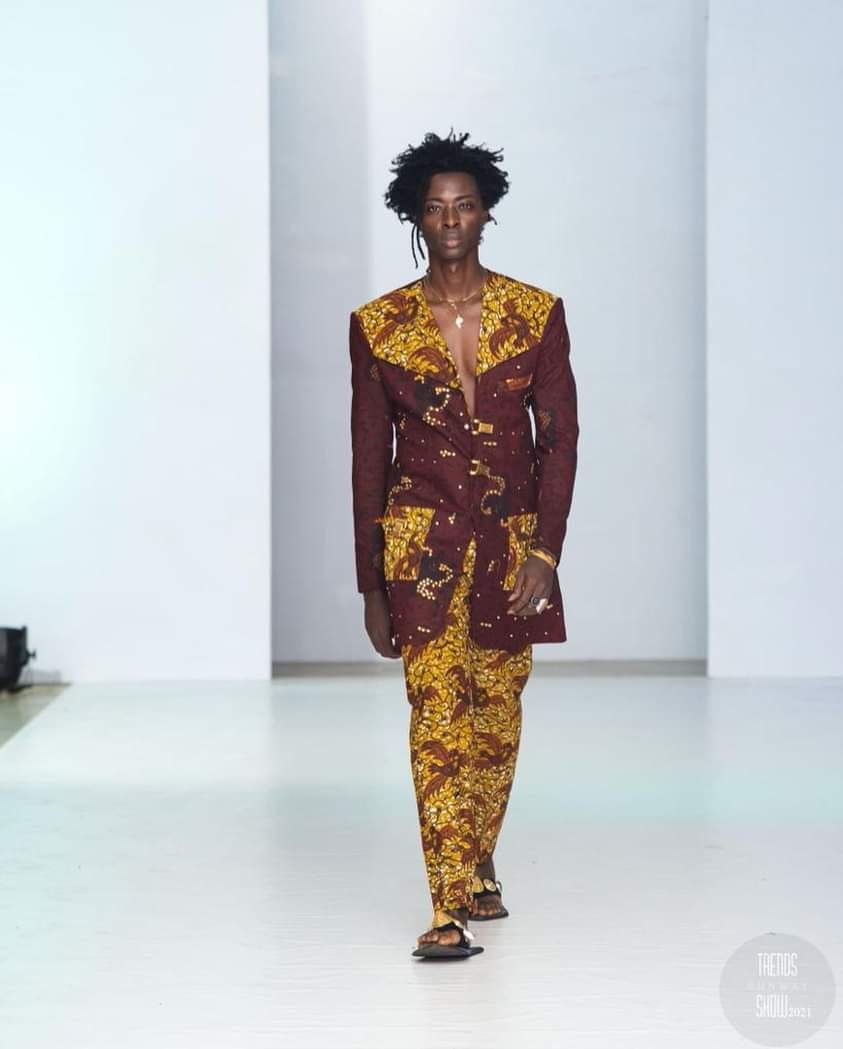 The maiden edition of the Trends Runway show was held in Tamale at the Aliu Mahama Sports Stadium in November 2021. The night brought some delight to the city of Tamale. Generally, the organizers were impressed with the number of audiences who turned out for the program and the patience they exercise and stayed till the show was over.
READ ALSO: Bafowaa: The radical afro/R&B artiste with a new sound and vibe 
One of the Accra-based designers, expressed his joy and delightfulness at seeing the audience still glued to their seats as late as 12 midnight when people would begin to leave at about 9 pm in Accra when the show has not ended. The atmosphere and reception of the people of Tamale were a new experience for him and this overwhelming. According to him, this was an indication that they were really welcomed in Tamale with their fashion.
The missing vibe in the organization's structure was the conspicuous absence of women. In an interview with Abdul Raafi Mohammed on Sanatu Zambang Hotspot Live, the organizers bemoaned the difficulty of getting women involved in working with them but they hope to improve upon representation in the subsequent editions.    
READ ALSO: THE OTHER TRUTH
They also expressed some difficulties in training the models. They had to run shifts for the trainees because most of them were not regular and kept missing days in training. This made their work very difficult.
Talking of the sponsorship, the organizers admitted that, they had a tough time getting people and organizations to sponsor the program.  They reiterated that most cooperate bodies would ask for sponsorship letters but when the letters are given out to them, they would decline to grant any sponsorship.  
In organizing this fashion show, they noted that most of their sponsorships came from friends and family members, which was totally unacceptable and discouraging for the growth and success of the program.
One of the points that were also highlighted in the interview was the fact that designers are being limited by clients says Abdul Raafi. Fashion designers are not being challenged by clients to be creative and come out with their own designs. Clients come to seek services demanding replicas of dresses they see on the internet. But the panelist was of a different view. They said it was the duty of these fashion designers to educate their clients about the fashion business and the work they actually do.  
Source: Cynthia Kuyoli | Sanatu Zambang