The Ultimate Guide to the Kuchoko Roots Festival at Alliance Francaise in Accra
The Ultimate Guide to the Kuchoko Roots Festival at Alliance Francaise in Accra
Introduction Reggae music has always had a special place in the hearts of music lovers worldwide. In Ghana, the annual 'Kuchoko Roots Festival' has become a highly anticipated event that brings together some of the finest reggae artists in Africa. This year's edition, set to take place at the Alliance Francaise in Accra on Saturday, June 24, 2023, promises to be bigger and better than ever before. In this ultimate guide, we will delve into the festival's details, the artists' line-up, and what attendees can expect from this extraordinary celebration of reggae music.
The Essence of the Kuchoko Roots Festival
The Kuchoko Roots Festival is a platform that aims to celebrate reggae music and create an opportunity for reggae music fans to interact with their favorite artists. The festival also serves to introduce Ghanaian music lovers to high-quality reggae music and performances. This year's event is touted as one of the biggest gatherings of reggae lovers, musicians, stakeholders, and followers.
The Line-up of Artistes
The organizers of the Kuchoko Roots Festival have left no stone unturned in curating an impressive line-up of reggae artists for this year's edition. Over 15 respected artists from Ghana, Burkina Faso, and other African countries are set to grace the stage and deliver exceptional performances. Some of the notable artists scheduled to perform include:
1. Blakk Rasta: As the headline act, Blakk Rasta needs no introduction. Renowned for his powerful vocals and thought-provoking lyrics, he is set to take the stage by storm and captivate the audience.
2. Ras Kuuku: With his unique blend of reggae and dancehall, Ras Kuuku has carved a niche in the Ghanaian music industry. His energetic stage presence and infectious melodies will get the crowd moving.
3. Taj Weekes: Hailing from St. Lucia, Taj Weekes is an international reggae sensation. Known for his soulful voice and socially conscious lyrics, he is a must-watch artiste at the festival.
4. Qshan Deya: Representing St. Vincent, Qshan Deya brings his Caribbean flavor to the Kuchoko Roots Festival. His smooth vocals and catchy tunes are guaranteed to leave a lasting impression.
5. Ras Simposh and ZMo: From Burkina Faso, Ras Simposh and ZMo bring their unique reggae style to the festival. Their infectious rhythms and powerful messages will resonate with the audience.
6. Samuel Owusu: As a special guest, Samuel Owusu, a legendary highlife act from Ghana, will grace the stage. His timeless hits and captivating stage presence will add a touch of nostalgia to the festival.
The Promise of Historic Live Performances
The organizers of the Kuchoko Roots Festival have made it clear that this year's event will be nothing short of historic. They promise an unforgettable experience filled with captivating live musical performances. The festival aims to showcase authentic reggae music, steering clear of any diluted or adulterated versions. Attendees can expect a night filled with soul-stirring melodies, powerful lyrics, and a vibrant atmosphere.
The Venue: Alliance Francaise in Accra
The Alliance Francaise in Accra has been chosen as the perfect setting for the Kuchoko Roots Festival. Alliance Francaise is known for its commitment to promoting arts and culture; this venue provides the ideal backdrop for a celebration of reggae music. With its spacious grounds and top-notch facilities, the Alliance Francaise ensures attendees a seamless and enjoyable experience.
Special Packages for Music Fans
The organizers of the Kuchoko Roots Festival have considered the diverse preferences and expectations of music fans. They have put together various special packages to cater to different needs. Whether you're a die-hard reggae enthusiast or simply looking to enjoy a night of great music, there is something for everyone at the festival. From VIP access to exclusive merchandise, attendees can choose the package that best suits their desires.
Examinations Center for Internationally-Recognized Tests and Diplomas
In addition to the music festivities, the Alliance Francaise in Accra serves as the only examination center in Ghana for internationally-recognized tests and diplomas. The Courses include the DELF, DALF, DAEFLE, TCF, and TEF exams. Students of French as a foreign language can use this opportunity to showcase their proficiency and earn valuable certifications.
MCs and Hosts
To ensure a smooth flow and engaging atmosphere throughout the festival, experienced MCs and hosts have been chosen. King Lagazee and Ras Kwame Malcolm will take the stage as the masters of ceremonies, keeping the audience entertained and informed.
Additional Information:
· Date: Saturday, June 24, 2023
· Location: Alliance Francaise, Accra, Ghana
Conclusion
The Kuchoko Roots Festival at Alliance Francaise in Accra promises to be an extraordinary celebration of reggae music. With a stellar line-up of artists, historic live performances, and a vibrant atmosphere, this event is not to be missed. Whether you're a long-time reggae fan or simply looking to immerse yourself in the infectious rhythms of this genre, the Kuchoko Roots Festival offers an unforgettable experience. Get ready to groove to the beats, sing along to the lyrics, and create lasting memories at this remarkable celebration of reggae music.
Maya Blu sends cryptic message in new song 'Talk Too Much'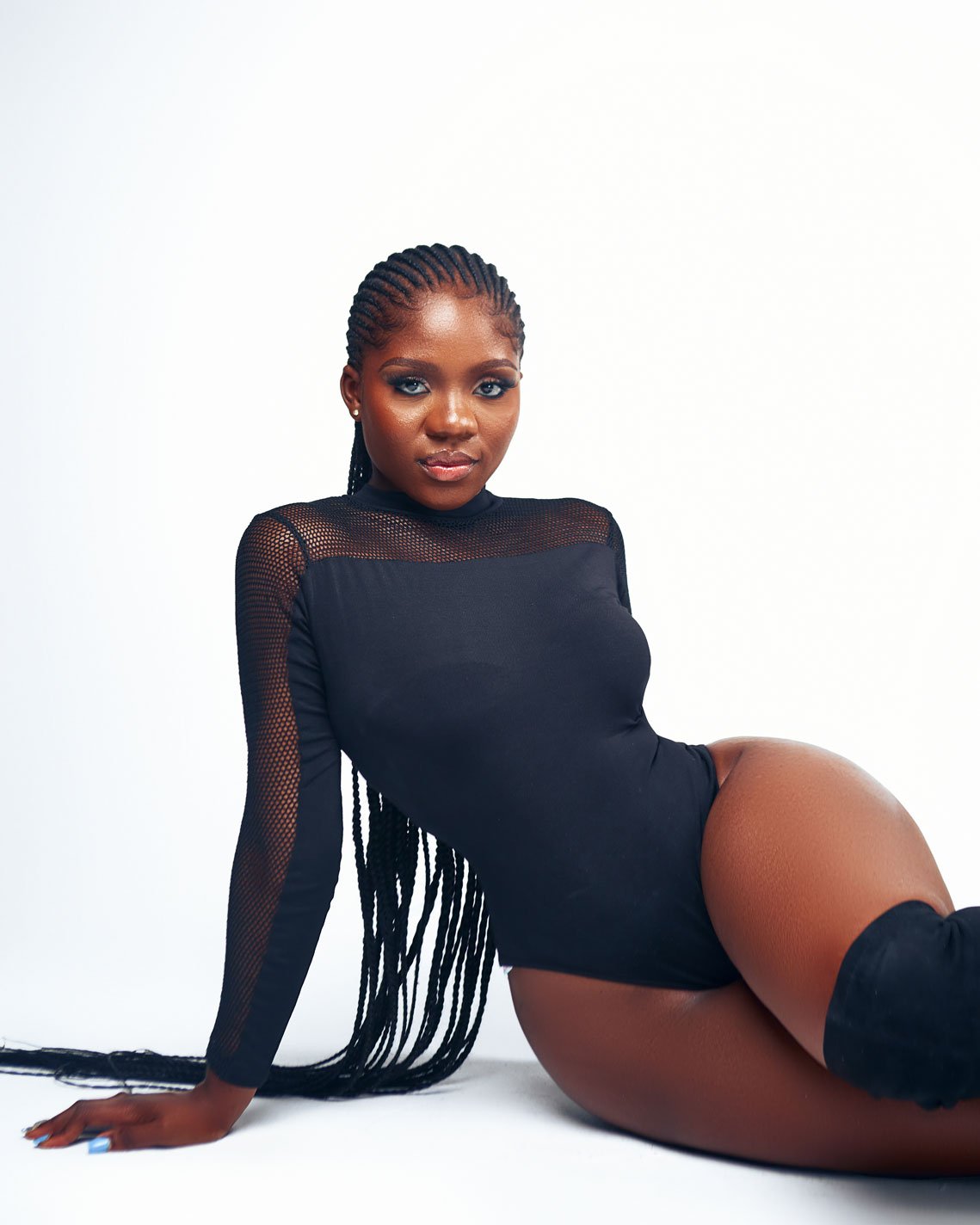 Rising female singer, 24th VGMA Unsung Nominee, 'Sho' hit maker and Lynx Entertainment signee, Maya Blu, is making waves with her banging tune titled 'Talk Too Much'. The new song released days ago is the lead track off her forthcoming debut EP dubbed 'Just Blu On It'.
In the song, the singer tacitly urges both genders to back their talks with action, stressing that a talkative won't be regarded. On 'Talk Too Much', Amapiano meets Afrobeats to produce a scintillating groove that quickly gets one dancing.
Maya Blu's dynamic vocals on the production makes the tune one that must surely be in every playlist. The remarkable production was put together by the veteran, Richie Mensah and supported by 2Kings.
Maya Blu has also released captivating visuals to compliment the already banging song in town. The official music video was shot and directed by Tigon Creative Studios. Check out 'Talk Too Much' by Lynx Entertainment diva, Maya Blu, on all streaming platforms.
About Maya Blu
Maya Blu , the Gen Z Afrobeat and Afropop artist from Ghana is all set to make you sway with her sensational music. Born on the 6th of January 2000, Maya Blu (aka Miriam Adjei) is a rising star who has already captured the hearts of many.
Maya Blu's journey began at the young age of 15 when she discovered her passion for music. Her determination and hard work paid off when she participated in the MTN Hitmaker competition, not once but twice! Though she was rejected in the first attempt, she didn't give up and returned to the stage stronger and better, earning her spot in the semi-finals. Since then, there has been no looking back for this superstar.
Maya Blu has graced the stage at various prestigious events and is currently signed to Ghana's leading record label, Lynx Entertainment. Her fans can't wait to see what's next for this rising star. And here's some exciting news – in January 2023, Maya Blu featured on the highly anticipated EP, Coming Soon, by Lynx Entertainment. Her contribution to this EP is sure to be a hit, and we can't wait to dance to her beats.
So, if you're looking for some electrifying music that will get you on your feet, Maya Blu is the artist for you. Keep your eyes and ears open for this rising star, as she's just getting started!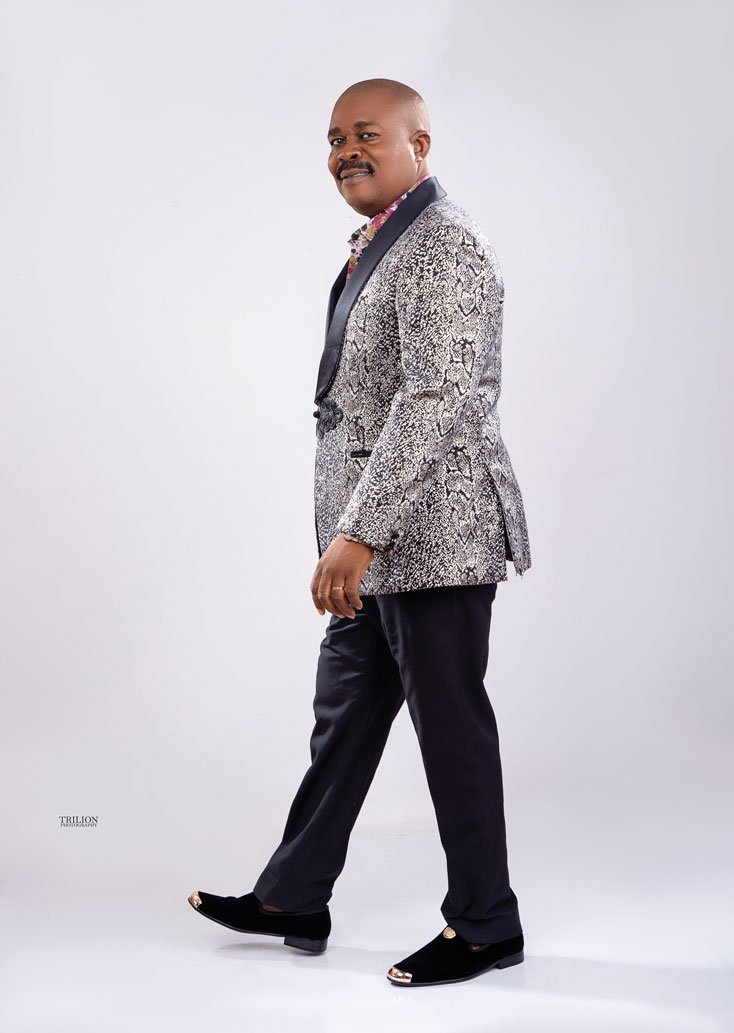 Tony D, a rising star in the music industry, has just released his latest single "Risk," produced by the talented DJ Fatrock. This highly anticipated release is Tony D's second of the year, and it is already making waves in the music industry. With its great composition and melodic tunes, "Risk" is set to captivate audiences worldwide. Tony D's dexterity as a musician is on full display in this dynamic track, showcasing his ability to seamlessly blend different genres and create a unique sound that is entirely his own. This new release is a testament to Tony D's commitment to pushing boundaries and taking risks in his artistic journey.
In addition to his musical talents, Tony D also serves as the MUSIGA chairman for the Volta Region in Ghana. In a recent address to his audience, he emphasized the importance of taking risks and giving it their all in order to succeed. As a successful artist himself, Tony D understands the challenges that aspiring musicians face in such a competitive industry. He encourages them to step out of their comfort zones and explore new horizons, just as he has done with his latest release, "Risk."
"Risk" is now available on all digital platforms, making it easily accessible to fans around the world. This strategic move ensures that Tony D's music reaches a wider audience and allows his fans to enjoy his music anytime, anywhere. By embracing digital platforms, Tony D is staying ahead of the curve and adapting to the changing landscape of the music industry.
With its captivating melodies and infectious beats, "Risk" is poised to make a significant impact on the music scene. Tony D's unique style and fresh approach to music have already garnered him a dedicated fanbase, and this latest release is sure to attract even more attention. As listeners immerse themselves in the dynamic sounds of "Risk," they will be transported into Tony D's world of musical innovation and creativity.
In conclusion, Tony D's release of "Risk," produced by DJ Fatrock, is an exciting development in the music industry. With its great composition and melodic tunes, this dynamic track showcases Tony D's dexterity as a musician. As the MUSIGA chairman for the Volta Region, Tony D encourages aspiring musicians to take risks and give it their all in order to succeed. "Risk" is now available on all digital platforms, allowing fans from around the world to enjoy Tony D's unique sound. This new release is set to take the music industry by storm and solidify Tony D's position as a rising star in the industry.
Stream Risk Here;
GAPI & APPISE MUSIC SIGN DISTRIBUTION DEAL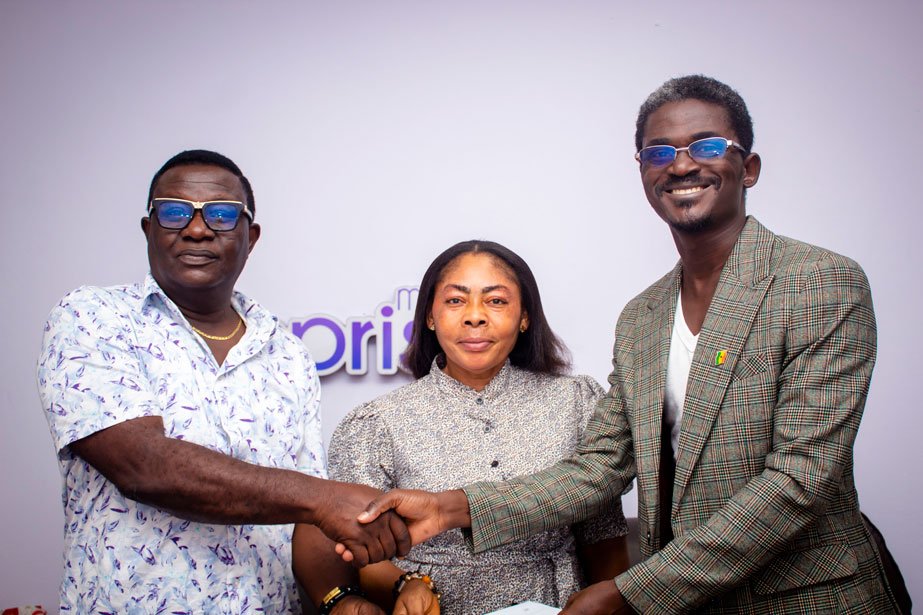 The Ghana Association of Phonographic Industry (GAPI) has taken a significant step forward in promoting and distributing the works of its members by signing a deal with Music Distribution company, Apprise Music. This partnership will open up new opportunities for producers, owners of music and masters to gain wider exposure through mainstream distribution. With this agreement, GAPI members will now have their works made available on various platforms, ensuring that their music reaches a larger audience than ever before.
One of the key benefits of this deal is the opportunity to showcase LEGACY catalogues that have never been digitally distributed before. This means that fans and music lovers can now access and enjoy a wide range of Ghanaian music that was previously only available in physical formats or limited releases. Special playlists are expected to be curated across platforms, providing listeners with a curated selection of the best Ghanaian music. This increased visibility will not only benefit the artists themselves but also contribute to the overall growth and recognition of the Ghanaian music industry.
In addition to making the music available for streaming and downloading, the groups involved in this partnership are also planning to reshoot videos for these works. This strategic move aims to enhance the visual appeal of the music and attract more viewers, ultimately leading to increased revenue generation for the artists. By investing in high-quality visuals, GAPI members can effectively capture the attention of a wider audience and create a stronger connection between their music and their fans.
Overall, this deal between GAPI and Apprise Music marks an exciting new era for Ghanaian music. Through mainstream distribution and strategic marketing efforts, GAPI members can now gain greater recognition and exposure for their works. By leveraging digital platforms and reshooting videos, these artists have the opportunity to maximize their revenue potential while delighting fans with their LEGACY catalogues. This collaboration sets a positive precedent for future partnerships within the industry and paves the way for continued growth and success for Ghanaian musicians.