On Lockdown By 2Lock is every reggae lover's must-have EP
On Lockdown by 2Lock was released on the 14th of February 2022, undoubtedly, the content makes it every reggae lover's must-have EP. Encapsulating all the ideals that are found in reggaedom, the EP delivers 5 amazing songs that satisfy all fans. From those who lean towards consciousness to lovers, there is a song for everyone.
Life as a journey is fully presented in Finding My Role. For the lovers, 2Lock gives them Isn't She Nice & Caution. Those with a revolutionary mindset have Power to the People to equally vibe to. For a general feel-good mood, Lovely Day has you covered.
In an era where recording live is seen as an expensive venture, 2Lock beat the odds to ensure On Lockdown had the finest of productions. Partnering with amazing musicians, the instrumentations came out stellar. Mostly, the musicians on the project are Ghana-based, however, Grammy Award Winner Paapa Nyarko (based in DC) blessed some of the songs with his experiences from playing with the Wailers. Ghanaian legend Zapp Mallet also brought magic to the basslines. However, the ingenious 2Lock took control of the song Caution by playing every instrument, as well as delivering the vocals.
While the world grabbled with the novel Corona Virus and its variants, the enterprising nature of creatives was tested. The EP derived its title from the first major lockdown in Ghana. A week after 2Lock started the production process, Ghana went on Lockdown due to the rise of Covid-19. For about 18 months, hard work and creativity were put to the ore. While that occurred, a reflective 2Lock compared almost 7years of relative obscurity to the restrictions due to Covid-19. The title, therefore, is two ponged. So, around July 2021, On Lockdown was birthed.
On the timing of the release, the restrictions from Covid-19 have eased, new trends emanating from technology are gaining ground. More and more music lovers are turning to digital platforms for music. This presents an opportunity for every creative person to soar. 2Lock and his management, therefore, deemed it most appropriate to put out this EP.
For many, 2Lock is a familiar face and voice; and indeed, he is. Formerly known as Nana Fynn, and viewed as a Highlife artiste, many never knew his roots are reggae. In a brief conversation with him, he mentions;
"People have tagged me as a Highlife artiste; however, my roots have always been reggae".
Despite being an amazing Highlife artist, his music back then was due to what the record wanted to promote. However, with his new label and creative freedom, he is going for the world stage cloaked as the real him, the reggae aficionado, 2Lock.
With this new EP and a Change in name, many may want to know the reason behind it. Interestingly, the transition from Nana Fynn to 2Lock is borne of personal philosophy. It seeks to reconcile reality and wisdom.
According to the artist, humanity would thrive efficiently when wisdom is the order of the day. However, man has often failed to apply wisdom when faced with the illusion of reality. Greed and other negative attitudes appear to take the place of wisdom when a man is at a crossroad. He, therefore, goes by 2Lock because he desires a proper relationship between reality and wisdom.
The EP was produced(Mixed & Mastered) by 2Lock himself; however, Zapp Mallet & Francis Osei of Groove House Studio made some inputs to get it finalized.
On Lockdown is definitely an EP that is carefully thought out. From the quality of production, vocals, to content, it is worth noting that the journey to conquer the world reggae stage has started. This masterpiece is under Brand Africa Music (label).
You can stream On Lockdown via the Link below.
On Lockdown EP out now! by – DistroKid (hyperfollow.com)
Also, follow 2Lock across all social media below.
FB: https://www.facebook.com/2LockMusic
IG: https://www.instagram.com/2Lockofficial/
Twitter:  https://twitter.com/2lockofficial
Ecstatic! Sally M is Back; Returns with Makoma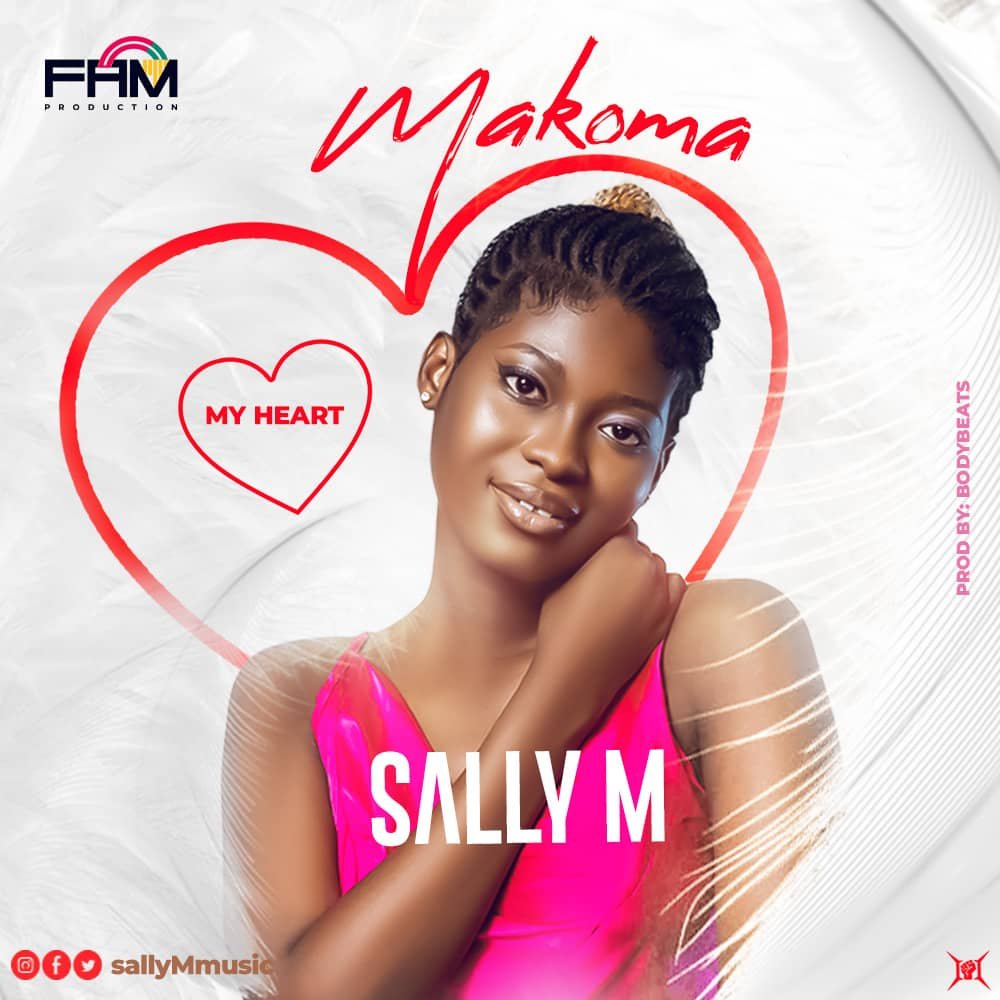 6 months after Sally M's debut project, Attention, Ghanaian singer, and rising superstar Sally M known in private as Sally Mugabe Hayfron has released her sophomore project, "Makoma", available now across digital music stores worldwide.
'Makoma', is a highlife track heavy on guitars. The singer delivers her touching lyrics, flanked by sweet and soothing melodies. The track is produced by rising Takoradi-based sound producer Body Beats.
'Makoma' is for everyone in terms of subject and theme. The singer's efforts were very intentional to satisfy expectations in melodious composition, vocal delivery, lyrical dexterity, and imaginative prowess. All through the song, Sally M stays true to her familiar theme of love, staying on topic for the entire song.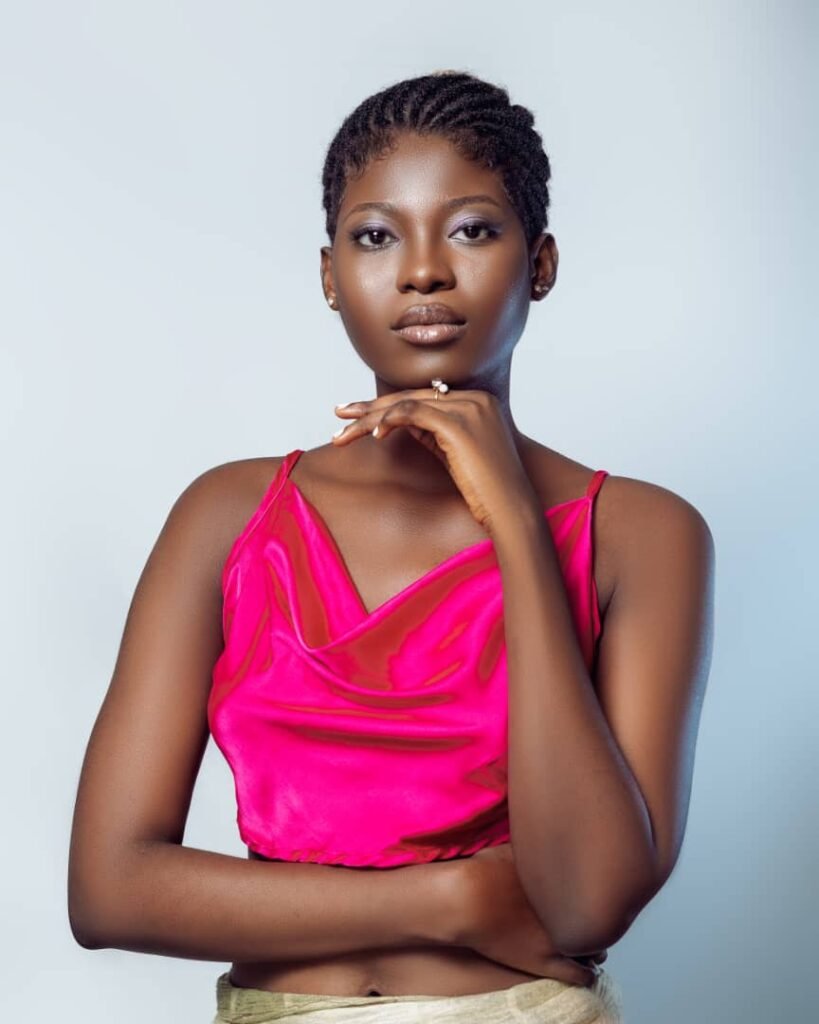 Sally M introduced herself to the industry on May 31, 2022, with her debut single, 'Attention Love', an Afrobeat tune. And now she serves a hot highlife tune showing the young musicians' dexterity and versatility. Her ability to switch genres so easily and smoothly prompted Connect Fm's Kwamina Otto to question her genre of bias…
Sally M said "I can do Reggae, Dancehall, Afrobeats, and even Rap. I can do all," She further added that she writes all her songs and performs the songs without getting any help from anyone.
"I write my songs and do not see the difficulty in doing that. All my life, music has been part of it, even during my childhood days. So, after completing my diploma, I decided to take it professionally and full-time,"
TRENDS RUNWAY HELD IN TAMALE
Trends Runway show was held in Tamale at the Aliu Mahama Sports Stadium in November 2021.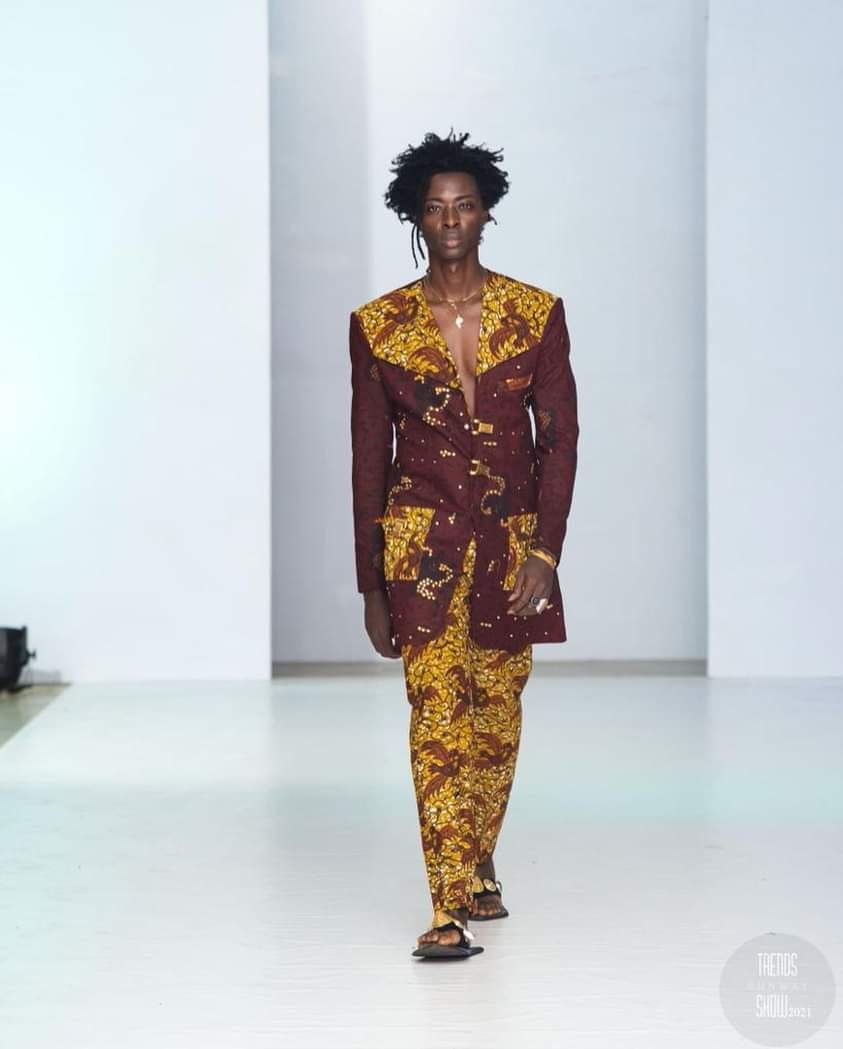 The maiden edition of the Trends Runway show was held in Tamale at the Aliu Mahama Sports Stadium in November 2021. The night brought some delight to the city of Tamale. Generally, the organizers were impressed with the number of audiences who turned out for the program and the patience they exercise and stayed till the show was over.
READ ALSO: Bafowaa: The radical afro/R&B artiste with a new sound and vibe 
One of the Accra-based designers, expressed his joy and delightfulness at seeing the audience still glued to their seats as late as 12 midnight when people would begin to leave at about 9 pm in Accra when the show has not ended. The atmosphere and reception of the people of Tamale were a new experience for him and this overwhelming. According to him, this was an indication that they were really welcomed in Tamale with their fashion.
The missing vibe in the organization's structure was the conspicuous absence of women. In an interview with Abdul Raafi Mohammed on Sanatu Zambang Hotspot Live, the organizers bemoaned the difficulty of getting women involved in working with them but they hope to improve upon representation in the subsequent editions.    
READ ALSO: THE OTHER TRUTH
They also expressed some difficulties in training the models. They had to run shifts for the trainees because most of them were not regular and kept missing days in training. This made their work very difficult.
Talking of the sponsorship, the organizers admitted that, they had a tough time getting people and organizations to sponsor the program.  They reiterated that most cooperate bodies would ask for sponsorship letters but when the letters are given out to them, they would decline to grant any sponsorship.  
In organizing this fashion show, they noted that most of their sponsorships came from friends and family members, which was totally unacceptable and discouraging for the growth and success of the program.
One of the points that were also highlighted in the interview was the fact that designers are being limited by clients says Abdul Raafi. Fashion designers are not being challenged by clients to be creative and come out with their own designs. Clients come to seek services demanding replicas of dresses they see on the internet. But the panelist was of a different view. They said it was the duty of these fashion designers to educate their clients about the fashion business and the work they actually do.  
Source: Cynthia Kuyoli | Sanatu Zambang
DND Goes Hard on "Witchcraft" through Rap; with KAMULIMULISIGN aka the Night Flier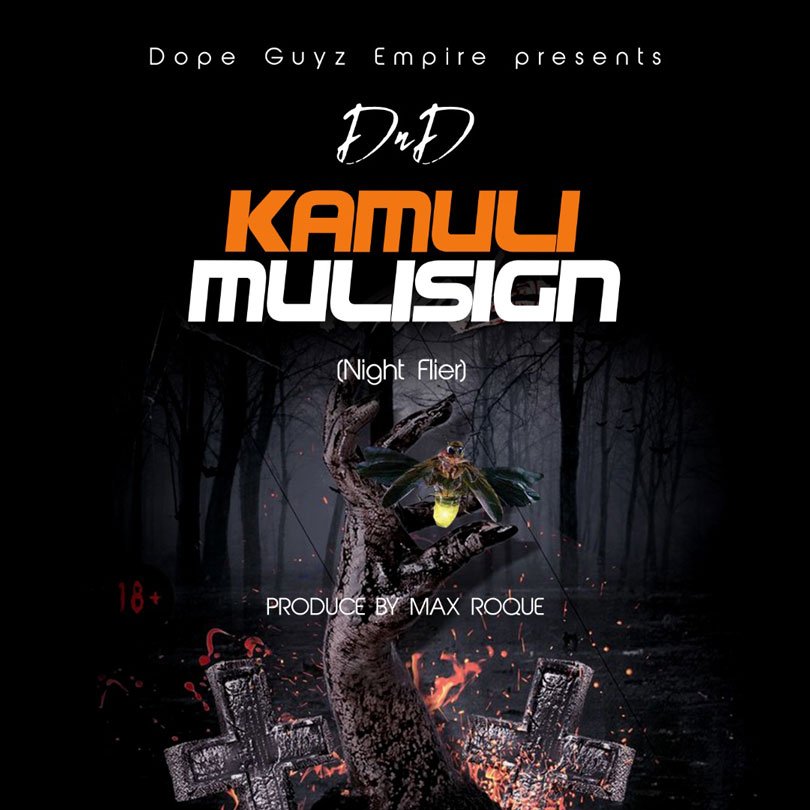 DND of the Dope Guyz Empire comes again with another creative piece.
This time, the duo tackles a very sensitive topic.
The song is entitled KAMULIMULISIGN addresses some evil doings in our societies. The song emphasises the fact that hatred, jealousy and envy are the causes and sources of human suffering, and these bad deeds are the fertile ground for the activities of the rampant witchcraft and its adverse effects on humanity and society as a whole.
Many innocent lives have been lost, as well as destroying people with good minds for development. The song questions why witches are only and passionately interested in killing and destroying great people who have good intentions and the ability to bring development.
This song however can be seen as controversial, as it does not directly address witches, but rather an insect (specifically, a night flier).
However, since witches are said to be flying at night for their meetings and other activities, it is clear the witch here is metaphorically represented in the life and nature of a night flier (KAMULIMULISIGN).
Get yourself entertained by listening to this creative piece of work.
Download it to update ur playlist.
Listen to KAMULIMULISIGN
Download to KAMULIMULISIGN