PLAN INTERNATIONAL LAUNCHES 'SHE LEADS' MEDIA CAMPAIGN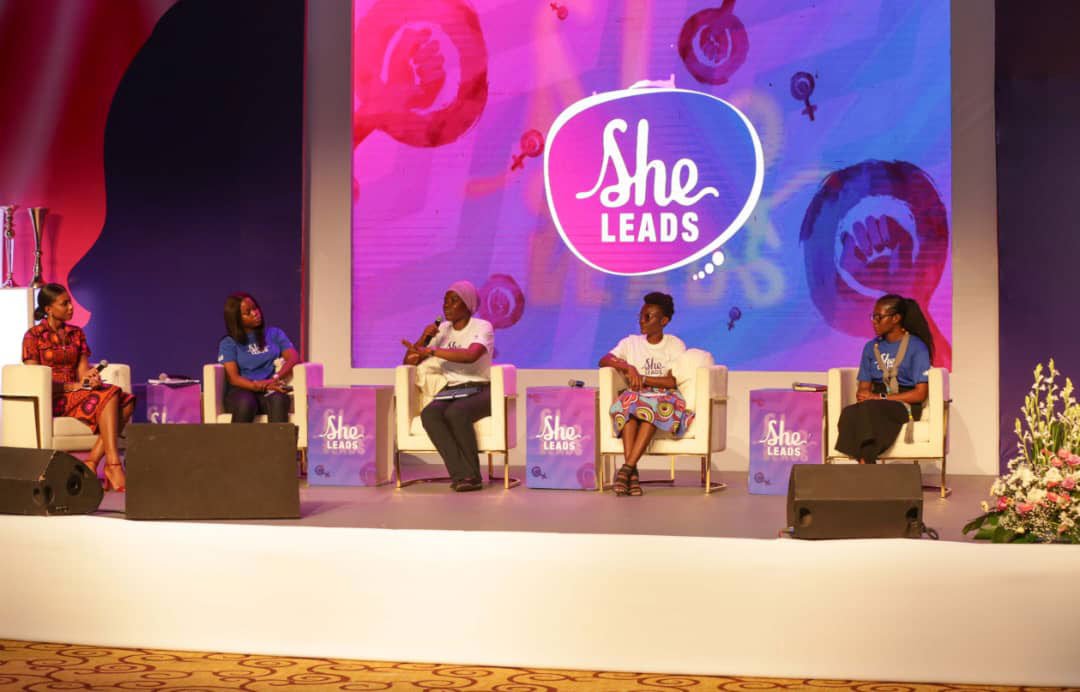 She Leads…In a world where being a female means working extra hard to 'catch up' to what many call 'a man's world', it is imperative that all avenues be used to remind society of the proverb 'if you educate a man you educate an individual, but if you educate a woman, you educate a nation.
It is with this background that Plan International launches a media campaign dubbed 'SHE LEADS'.
The campaign was launched on International Women's Day (IWD), which is celebrated on 8th of March each year. The celebration is to recognize women's social, economic, and political achievements. It also highlights the importance of creating conditions favorable to women for their full and equal participation in social development.
Presenting the general overview of the project, Anna Nabere, Program Manager of the Campaign, stated that the strategic objective of the project is to increase sustained influence of girls and young women (GYW) on decision-making and the transformation of gender norms in formal and informal institutions. She added that, the long-term aim (impact) of She Leads is that GYW's perspectives are included in gender responsive laws and policies and societal norms and practices.
In her presentation, she delved into the geographic focus of the campaign. "East Africa (Uganda, Ethiopia, Kenya), West Africa (Ghana, Mali, Sierra Leone, Liberia) and the Middle East (Lebanon, Jordan). Regional level programs, targeting regional institutions and others. In Ghana, specifically Ashanti Region, North East Region, Central Region, Western North region, Upper West Region and Greater Accra Region.
The keynote speaker of the event, Sheila Minkah-Premo Esq. – Women's Rights Activist And Convenor Of The Affirmative Action Bill Coalition, in her presentation on "Bias Towards Women Leadership – Addressing The Challenge". She reiterated that women are not given enough seats at the 'high tables' "Women's Rights Activist and Convenor of the Affirmative Action Bill Coalition. Women have been marginalized in governance. The percentage of women in Parliament is a reflection of the imbalance. The percentage has ranged from 9.6% in 1960 to 8.7 in 2008 to the current Parliament of 2021 where we have 40 out of 275 making it 14.45%. We have had one female Speaker of Parliament since independence with the rest being male. We have never had a female President or vice president. Ministerial positions have always had more men than women. The Judiciary has more men in the Superior as well as Lower Courts than women and have had two female Chief Justices since independence".
She ended by calling on stakeholders to come on board to make this campaign a success and women to aspire to do and be more "As you launch the She Leads project today, I look forward to the opportunities it will create to enable young women aspire for leadership. Women are capable of achieving laurels in the public and private sectors. They need to be equipped and inspired to aspire for leadership. There is also the need to break the bias to make their push for leadership possible. This can be made possible by laws like the Affirmative Action (Gender Equality) Law, which will put in place programmes to ensure that there is a level playing field for both sexes".
Songstress Adina Thembi was introduced and unveiled as the official brand ambassador for the She Leads Campaign. She performed for the first time, the official jingle for the Campaign.
The official pledge for the campaign "I pledge to give a girl a chance because when she leads, we gain"
The She Leads Project is by Plan International Ghana in partnership with Defense for Children Ghana, Women Aspire Network and Gender Centre for Empowering Development, with funding support from the Ministry of Foreign Affairs of the Netherlands.
You may be interested in : 7 things you didn't know about the English language
TRENDS RUNWAY HELD IN TAMALE
Trends Runway show was held in Tamale at the Aliu Mahama Sports Stadium in November 2021.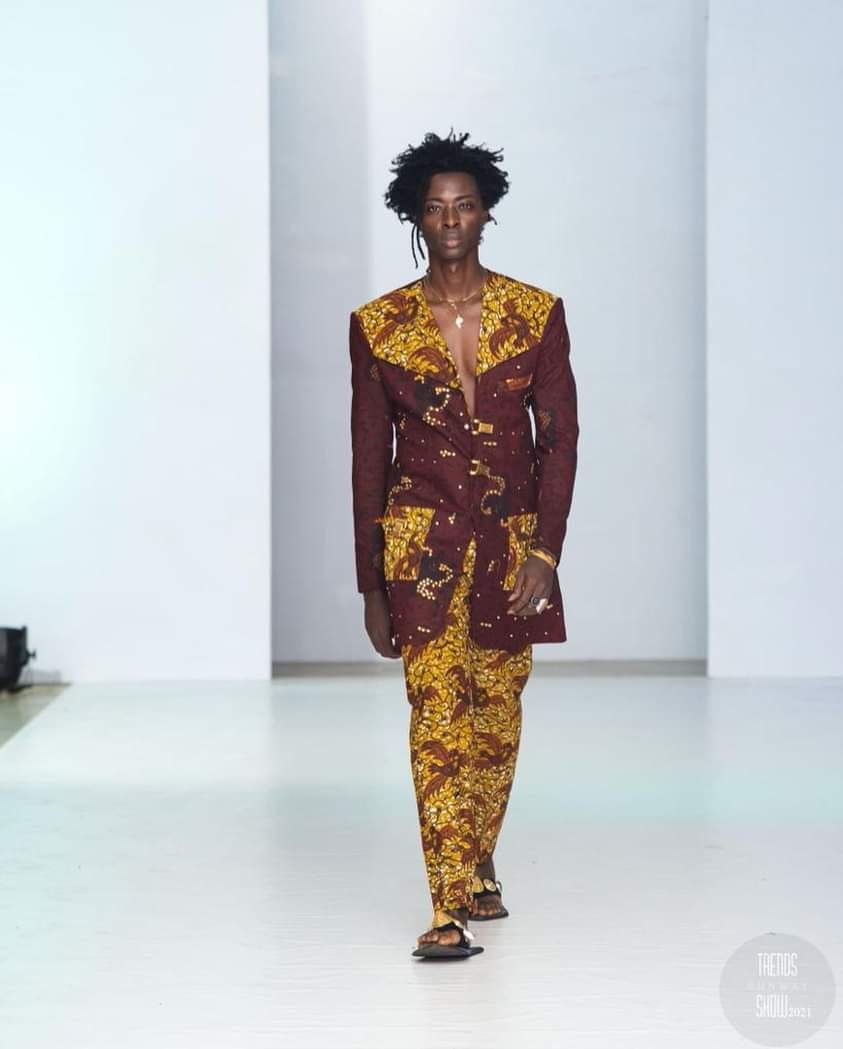 The maiden edition of the Trends Runway show was held in Tamale at the Aliu Mahama Sports Stadium in November 2021. The night brought some delight to the city of Tamale. Generally, the organizers were impressed with the number of audiences who turned out for the program and the patience they exercise and stayed till the show was over.
READ ALSO: Bafowaa: The radical afro/R&B artiste with a new sound and vibe 
One of the Accra-based designers, expressed his joy and delightfulness at seeing the audience still glued to their seats as late as 12 midnight when people would begin to leave at about 9 pm in Accra when the show has not ended. The atmosphere and reception of the people of Tamale were a new experience for him and this overwhelming. According to him, this was an indication that they were really welcomed in Tamale with their fashion.
The missing vibe in the organization's structure was the conspicuous absence of women. In an interview with Abdul Raafi Mohammed on Sanatu Zambang Hotspot Live, the organizers bemoaned the difficulty of getting women involved in working with them but they hope to improve upon representation in the subsequent editions.    
READ ALSO: THE OTHER TRUTH
They also expressed some difficulties in training the models. They had to run shifts for the trainees because most of them were not regular and kept missing days in training. This made their work very difficult.
Talking of the sponsorship, the organizers admitted that, they had a tough time getting people and organizations to sponsor the program.  They reiterated that most cooperate bodies would ask for sponsorship letters but when the letters are given out to them, they would decline to grant any sponsorship.  
In organizing this fashion show, they noted that most of their sponsorships came from friends and family members, which was totally unacceptable and discouraging for the growth and success of the program.
One of the points that were also highlighted in the interview was the fact that designers are being limited by clients says Abdul Raafi. Fashion designers are not being challenged by clients to be creative and come out with their own designs. Clients come to seek services demanding replicas of dresses they see on the internet. But the panelist was of a different view. They said it was the duty of these fashion designers to educate their clients about the fashion business and the work they actually do.  
Source: Cynthia Kuyoli | Sanatu Zambang
Prempeh Writes – WISDOM: GHANA, A NATION IN SEARCH OF "WHY" ANSWERS
If l were a leader, l will cut down all needless and pretentious democratic and political shows by 90 percent.
The too-knowing and half-baked, partisan journalists are sinking the nation.
Similarly, comprador civil society groups keep trading Ghana cheaply, keeping the nation in the orbit of perpetual recolonization.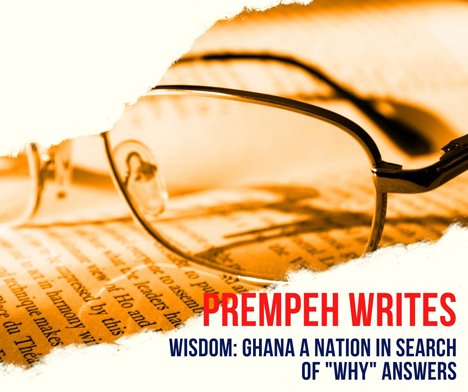 l usually don't chat on group WhatsApp platforms. But yesterday, l had the pleasure of exerting epistemic madness on two professors.
After all said and done, wisdom prevailed that we should suspend the needless, uninformed comparison between Ghana and the late industrialized nations – the Asian Tigers.
I graciously succeeded in convincing my interlocutors that the problem of Ghana and the world isn't technical (how answers), but adaptive (why answers).
After politics suffocates the nation, splitting us into needless tribalistic pieces, l relax with the sagacity of the sages on GBC every Friday.
I pray that, as a nation, we will take a break, see the ontological nobility of the other and polish the pearls of ancient wisdom to advance human flourishing.
My readings allow me to surmise that the world has progressed technologically in a manner that is unprecedented.
Similarly, we have retrogressed morally in breaking all ethical and ontological boundaries.
The above antinomy is precise because, whereas the "why" endless questions were anterior to the "how" pragmatic answers, the inverse of the two has been the aporia of human civilization.
Whenever l read the Bible, especially the Egyptian enslavement of the Israelites, l see the wisdom in enslavement for building in us, resilience and empathy.
No wonder, God's major concern wasn't about the "how" progress of the Israelites, but the "why" issues of their civilization (cf. Deuteronomy 8).
If l were a leader, l will cut down all needless and pretentious democratic and political shows by 90 percent.
The too-knowing and half-baked, partisan journalists are sinking the nation.
Similarly, comprador civil society groups keep trading Ghana cheaply, keeping the nation in the orbit of perpetual recolonization.
In replacement, l will assemble young men and women to dialogue with the older generation to take Ghana from our between and betwixt state to the next level.
At least, in my home, no politics. No anxieties about material things.
We hold the philosophy that when one shares power, one loses influence. When one shares the wealth, one loses worth. But when one share love, one receives life.
Enough of the needless partisan politics. Let's reinstate wisdom and sanity in the public sphere.
The noise is too much, no wonder logic runs in the reverse in the public sphere.
Kasa no adoo so. Maganganu yaa ya wa mu na.
Satyagraha
Prempeh Charles
CHARTERHOUSE IN PARTNERSHIP WITH FRYTOL HOSTS THE 4TH NATIONAL WOMEN'S SUMMIT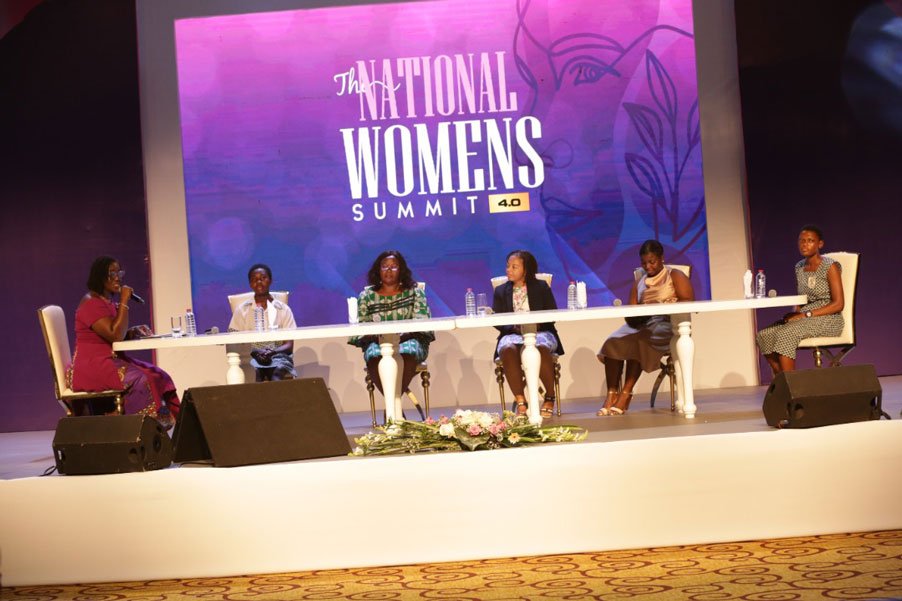 To commensurate the world's annual celebration and honoring women dubbed International Women's Day, leading event's company, Charterhouse in partnership with Frytol has successfully hosted the 4th edition of its annual National Women's Summit. The summit was held on 8th March at the Grand Arena inside the Accra International Conference Center.
Theresa Ayoade, convener of the summit and CEO of Charterhouse, Theresa Ayoade as part of her opening speech "I believe each year we make more progress towards gender parity. This year's theme is so apt right now because it challenges each of us here to be intentional about breaking biases towards women. Right from the homes and how we socialize our male and female children. What are the things we say to them and how do our culturally and socially accepted gender roles continue to perpertuate these biases against our gender? I have been guilty of gender bias and I was called out by my daughter. Then I realised that I was unconsciously exhibiting biases out of probably my upbringing. How do we sow seeds now so there's a pipeline for the next Women Leaders? This is what the NATIONAL WOMEN'S SUMMIT is about"
The keynote speaker was in the person of Mrs. Abiola Bawuah. She is the Regional CEO, West Africa, overseeing the group's business in nine countries. She joined UBA Ghana in 2013 as Deputy Managing Director and was elevated to serve as the MD/CEO of UBA Ghana in 2014. She was appointed in 2018 as Regional CEO West Africa One, responsible for 6 countries. She touched on the constant need to give the girl child a chance to do and be more.
As part of the summit, panel discussions were held on two themes namely; BREAK THE BIAS and YOU DESERVE A LIFE OF GOODNESS and these featured some of the most experienced business leaders in Ghana who were invited to also share their stories and expertise. The panelists for the Break the bias session included, Dr. Mabel Banson, first female Neurosurgeon in Ghana. Theresa Yamson, CEO- Riker (GIHOC) Pharmaceuticals Ltd. Anna Nabere – Manager SHE LEADS project by Plan International and finally students from Accra Girls Senior High school namely, Marie Lyse Quansah and Nafisa Mohammed.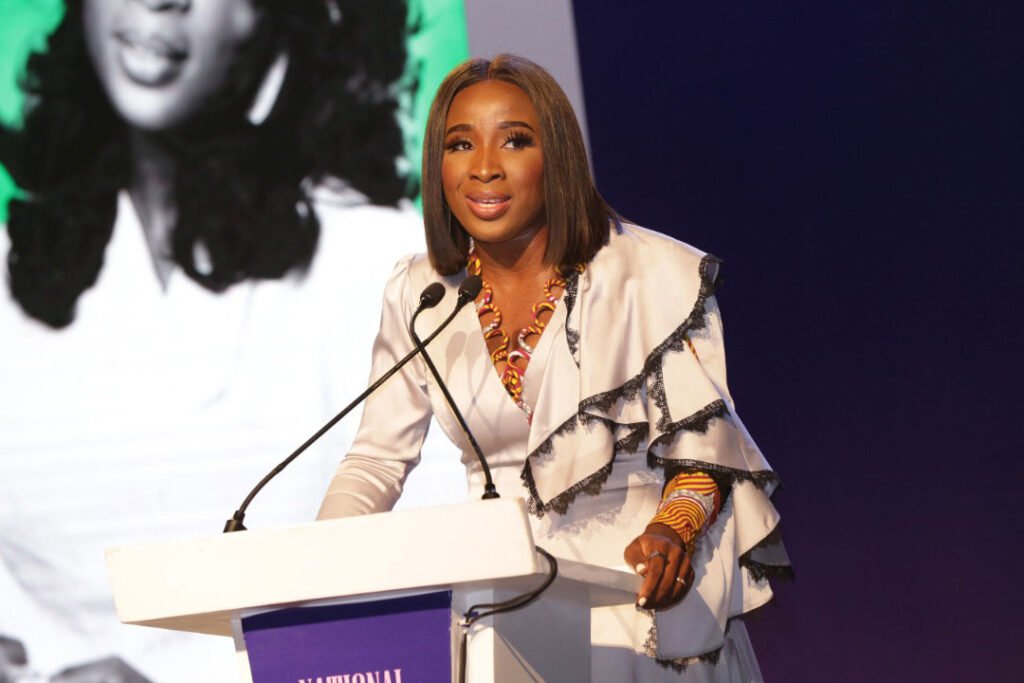 In her speech, Patience Ofori Mpereh, Marketing Director – Wilmar Africa, said "Every woman has a desire to manage and balance everything; family, profession, Raising children and others; and to live her life to the fullest- this I believe most of us here can relate. As we juggle all activities as wives, single women, mothers, or professionals, we ought to remember that our mental, physical and financial framework among many others need to be sound". She ended her speech by unveiling the brand ambassador for Frytol. "She is a woman who resonates with our target audience: a professional woman with years of experience in the media, a radio anchor, one of Ghana's finest actors, a wife & a mother of two and a fitness advocate, who strives to balance it all as a woman.  Therefore, on this journey of Goodness, we are happy to announce for the very first time, the Frytol Brand ambassador Nisirine Ashorkor Doku- popularly known as Naa Ashorkor"
Speaking on the 'You deserve a life of goodness' panel featured distinguished Ghanaian business leaders; Ewuraba Ekua Adusei – Currently the Marketing manager of Wilmar Africa Limited with over 10 years' experience in the FMCG. Akosua Amponsah Baffour Asiedu-Jones – CEO and general manager of Distribution & Co Limited ("DnC"), a full service distributor of FMCGs. Quiana Canfor-Dumas, she holds a Bachelor's degree in Mechanical Engineering and Master of Science degree in Operational Management. Mrs. Helena Adu-Gyamfi – Managing partner of Perfect Personal Care and last but not least, Renee Opare-Otoo, a registered and licensed dietitian with over five years' experience and consults as a nutritionist for the Ghana Football Association (the first ever appointed) and also offers in-person and virtual nutrition consultations for some clinics.
Panel discussions were moderated by Edem Knight-Tay, programs manager, Joy Fm and newly unveiled brand ambassador, Naa Ashokor. The event was also coupled with an exceptional performance from songstress Cina Soul.
The 4th National Women's Summit is sponsored by FRYTOL, supported by SHE LEADS by PLAN INTERNATIONAL, and produced by CHARTERHOUSE in collaboration with JOY FM.