The Experiences EP tells the beautiful true-life story of Honcho Neggar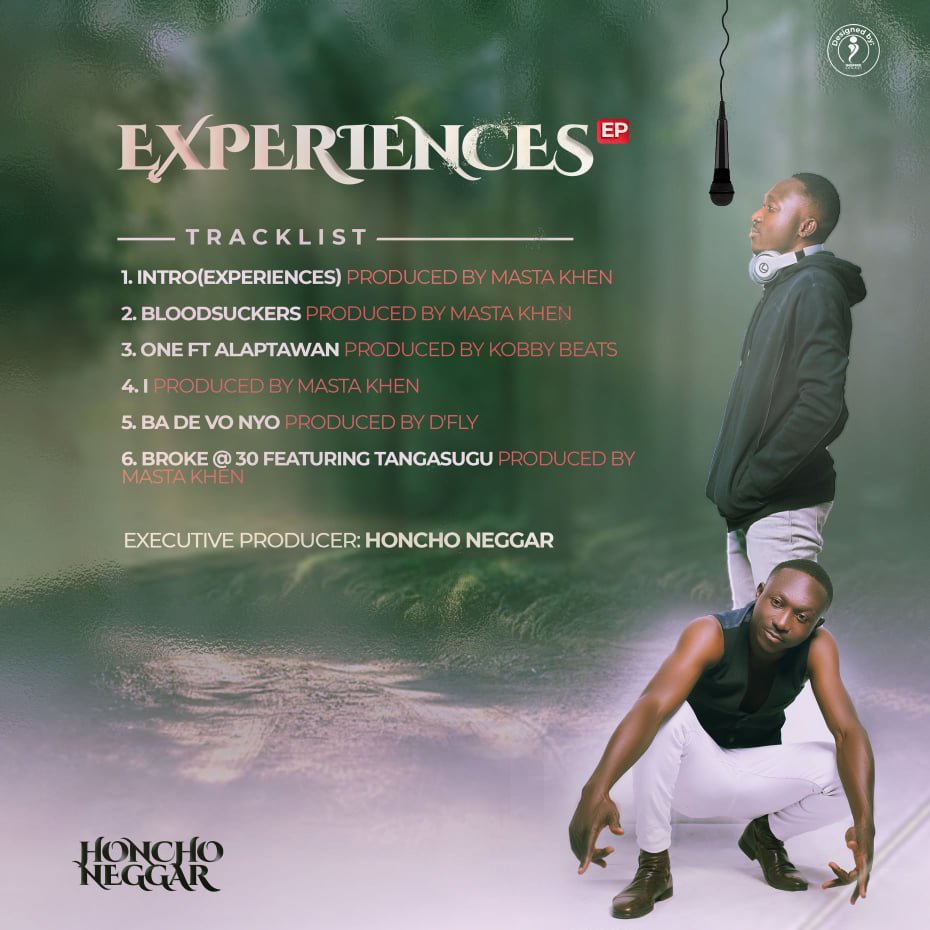 The Experiences EP is coming. Pius, known in musical circles as Honcho Neggar is about to set "rap-dom" off with pure genius lyrics. Known for his grit-filled bars in English, Kasem, and occasionally Twi. Expectations can only be as high as the heavens. His stand apart nature breeds one of the highest anticipated EP's in recent times. Ordinarily, one would view the craving as a supposition, however, Honcho Neggar's previous body-of-work lends credence to what we all anticipate.
The Experiences EP is an embodiment of everything rap and Hip hop. Suffice to say, despite being a musical genre, rap music is a tool that allows for infusions that spiral growth in many areas. It doesn't just stay entertainment, and that is what the quick-witted Honcho Neggar specializes in. Having churned out many songs to prove relevance, dexterity, depth as a thinker, as well as a force to reckon with; one of Navrongo's foremost lyricist is set to outdoor his first EP, The Experiences EP.
In a post on Facebook, the enigmatic rapper had the following to say about The Experiences EP.
"A man largely is a product of his environment. Whatever he experiences becomes his reality, unless after he encounters another culture that challenges his ways and he succumbs."
This reveals a lot about what to expect. The chronicles of what makes a man, the effects of acculturation, and the possibility of coming up trumps. All beautifully put on beats.
According to Honcho Neggar, The Experiences EP captures vividly his experiences from birth to date. This encompasses all spheres of his socio-cultural experiences. From faith, all through to politics. Aspiring to leave his audience with an impressive memory with picturesque lyrics, he goes candid on all verses. 
The Experiences EP has only two features; Alaptawan, and Tangasugu.
A precursor to this thought-winding EP was released sometime last year. Bloodsuckers was more of a swipe at what politics in Ghana truly stands for. The song received ovatious reviews, what would the public say about The Experiences EP?
He's assured listeners of themes that revolve around his Personal Life, Alcoholism, Tribalism/Ethnocentrism/Racism, Unity, among other sub-themes. All the songs were produced and mastered by three of Navrongo's finest beatmakers: Masta Khen, D'fly, and KobbyBeats. The six-track EP is a potpourri and is set to be released on the 24th of October, a day after Honcho Neggar's birthday.
DND Goes Hard on "Witchcraft" through Rap; with KAMULIMULISIGN aka the Night Flier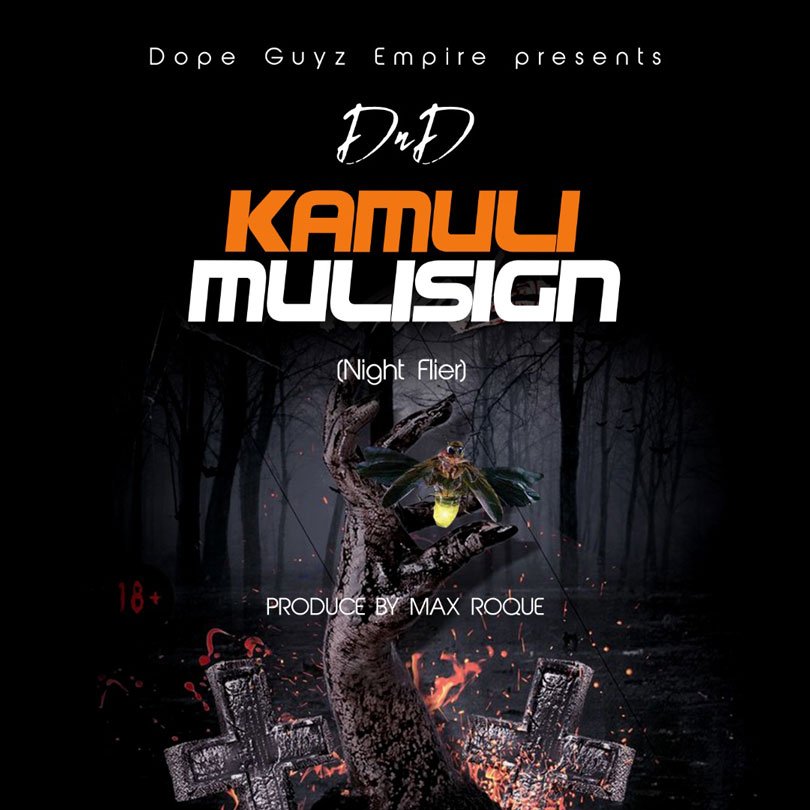 DND of the Dope Guyz Empire comes again with another creative piece.
This time, the duo tackles a very sensitive topic.
The song is entitled KAMULIMULISIGN addresses some evil doings in our societies. The song emphasises the fact that hatred, jealousy and envy are the causes and sources of human suffering, and these bad deeds are the fertile ground for the activities of the rampant witchcraft and its adverse effects on humanity and society as a whole.
Many innocent lives have been lost, as well as destroying people with good minds for development. The song questions why witches are only and passionately interested in killing and destroying great people who have good intentions and the ability to bring development.
This song however can be seen as controversial, as it does not directly address witches, but rather an insect (specifically, a night flier).
However, since witches are said to be flying at night for their meetings and other activities, it is clear the witch here is metaphorically represented in the life and nature of a night flier (KAMULIMULISIGN).
Get yourself entertained by listening to this creative piece of work.
Download it to update ur playlist.
Listen to KAMULIMULISIGN
Download to KAMULIMULISIGN
DND Rapnaygar displays dexterity in a lyrically charged Freestyle
DND Rapnaygar of the Dope Guyz Empire has finally dropped his long-awaited drill freestyle.
DND Rapnaygar of the Dope Guyz Empire has finally dropped his long-awaited drill freestyle.
The legendary Ntown based rapper this time decided to go more viby and stylish on a quality produced drill beat.
The rapper addressed a wide range of issues ranging from personal matters to the music business. He uses this piece to respond to the numerous attacks and showbiz politics against him.
This freestyle which is entitled Guy Guy Kwa Is characterised by a high sense of lyrical dexterity coupled with a few bars and damaging punches, also, it is driven by a catchy hook, and its produced by Poppin Beat. He by this freestyle re-emphasized his supremacy in the rap fraternity and also state the fact that he is one huge pioneer and the main face of KN rap.
This song may be seen as being controversial, as there are a few stray bullets that need to be decoded. In fact, this is a must-listen song. Stream this song and get yourself entertained.
Source: DND Rapnaygar
Kingsen Bars Vol 2 is a gift from Gingsen
Kingsen Bars Vol 2 is here. Worthy to be rated as a proper gift to rap afficionados. Call him the Boy wonder, and you are not far from truth. Gingsen is a formidable rap force prepping his repertoire to curate the best of hip-hop playlists. The young enigma has gone from telling Aisha's story, flowing unapologetically, dropping the dialogue , his Lemon Paper Freestyle, and Me flow to print his name permanently in hip hop.
Gingsen's Kingsen Bars Vol 1 gave an impression of a dope rapper set for greatness. Through the EP, the rapper got numerous features, and even earned a spot on EL's recent Bar 6 Album.
After which, he joined Tamale's Young Bull, Fad Lan to mesmerize the industry with Okay.
In pursuit of an enviable growth trajectory, the rapper has released Kingsen Bars Vol 2. A 5-track EP, Kingsen Bars Vol 2, present yet another opportunity to retain the respect associated with his brand. The rapper brings lyrical dexterity to bare, whilst switching between styles for fluidity in flow. Kingsen Bars Vol 2 retains the grit of hip hop, the bouncy beats, sultry vocals to complicnt rap, and multi-lingual lyrics.
Other Reads : Brand New! Dj Gizy, Teflon Flexx & Mani Mandela on one song
The purely hip hop EP is perfomed in Hausa, Twi, English, & Gurune. With features from Freddy Wyse, RicchKid & Quad Gee , Kingsen Bars Vol 2, is the official road trip EP.
The EP was produced by Treyvonne, Young White, Vel Beatz, Quad Gee & Gingsen himself.
Stream the Kingsen Bars Vol 2 on all music platforms.