Nashberry Beats Maccasio To Become The Savanna's Most Streamed Artiste
…Nashberry's relevance as one of the most-streamed artistes from the savanna of Ghana, especially on Spotify.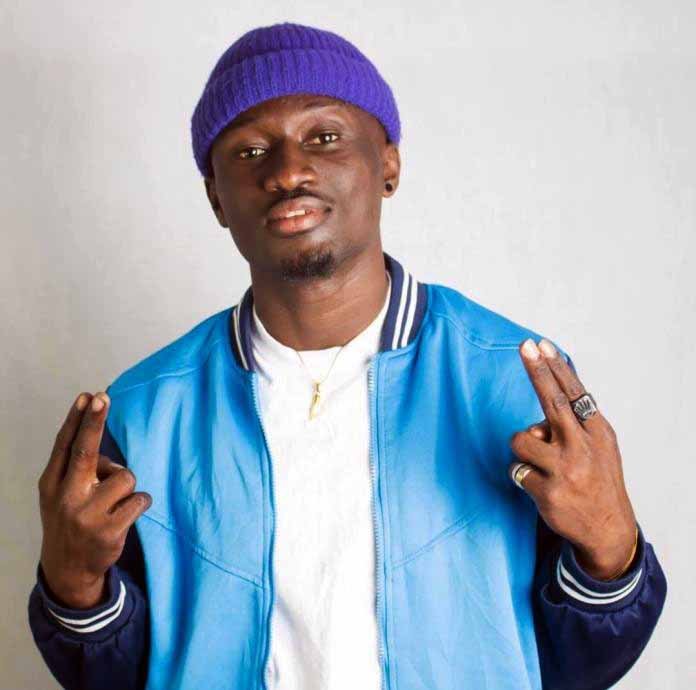 Nashberry readies a new banger titled "shame on you" featuring Best Gally. However, the affable act is already in the news for very good reasons. Reasons that demand another look at the success of musicians in this era of digital domination. The world of tech is now dotted with digital music sale platforms. And by the day, the need for a deliberate attempt to make sales via these platforms is resounding in all marketing ploys for musicians. The era where stage performances bring the bulk of revenue is gradually creeping to an end. Digital streams are far more enduring, and a guarantee for a lifetime source of revenue for all musicians.
The entire savanna belt of Ghana has arguably 3 big musicians, Fancy Gadam, Wiyaala, and Maccasio. These three have proven strong due to the impressive following they have. However, a cursory look brings up names like Fadlan, WizChild, Don Sigli, Mani Mandela, Teflon Flex, Soorebia, Rockcity, Honcho Negga, and many others. These are very amazing artistes. But the question is, how much does their impressiveness bring when it comes to streams on platforms like Spotify?
A few days ago, OneMuzikgh carried a story on Nashberry's relevance as one of the most-streamed artistes from the savanna of Ghana, especially on Spotify. Whilst it may not be news to many, an artiste from the Upper West Region scoring such huge streaming numbers is definitely worth celebrating. Nashberry comes in 3rd with over 145,000 streams. Fancy Gadam who is obviously a bigger artiste also has some over 300,000 streams, making him 2nd. Interestingly about half of his streaming numbers are coming from a collaboration with Sarkodie. Wiyaala sits at number one with around 400,000 streams. These statistics suggest Nashberry is a major force to reckon with. No matter how his stature isn't viewed as a Fancy Gadam or Maccasio, his drive definitely transcends a visit to the studio.
At the height of the coronavirus pandemic, Asonya Gh, a blogger who doubles as a digital music expert called on musicians to create a thriving digital presence. This for him was a way to make revenue at a time the world was on lockdown. Now, going outside the scope of a pandemic, success on the back of multiple streams of income is easier. So, given the opportunities available online, the call is prudent.
Having identified what can be a panacea for the poverty-stricken music industry of the savanna regions, the know-how is also a challenge. Asonya Gh has therefore availed himself to assist all interested musicians to create this digital presence. Nashberry is actually one of the first musicians he signed on. He has indeed taken Nash's relevance from zero to over 145k streams. You can reach Asonya Gh on Facebook for any dealings.
Considering the dynamism that governs the business of music of now, artistes must make major incursions to own a market share. In the process, expanding on the financially rewarding aspects of the industry. Suffice to say, the opportunities that come with technology today are one every artiste must take seriously.  
Nashberry is a budding musician from the Upper West Region.
Maya Blu sends cryptic message in new song 'Talk Too Much'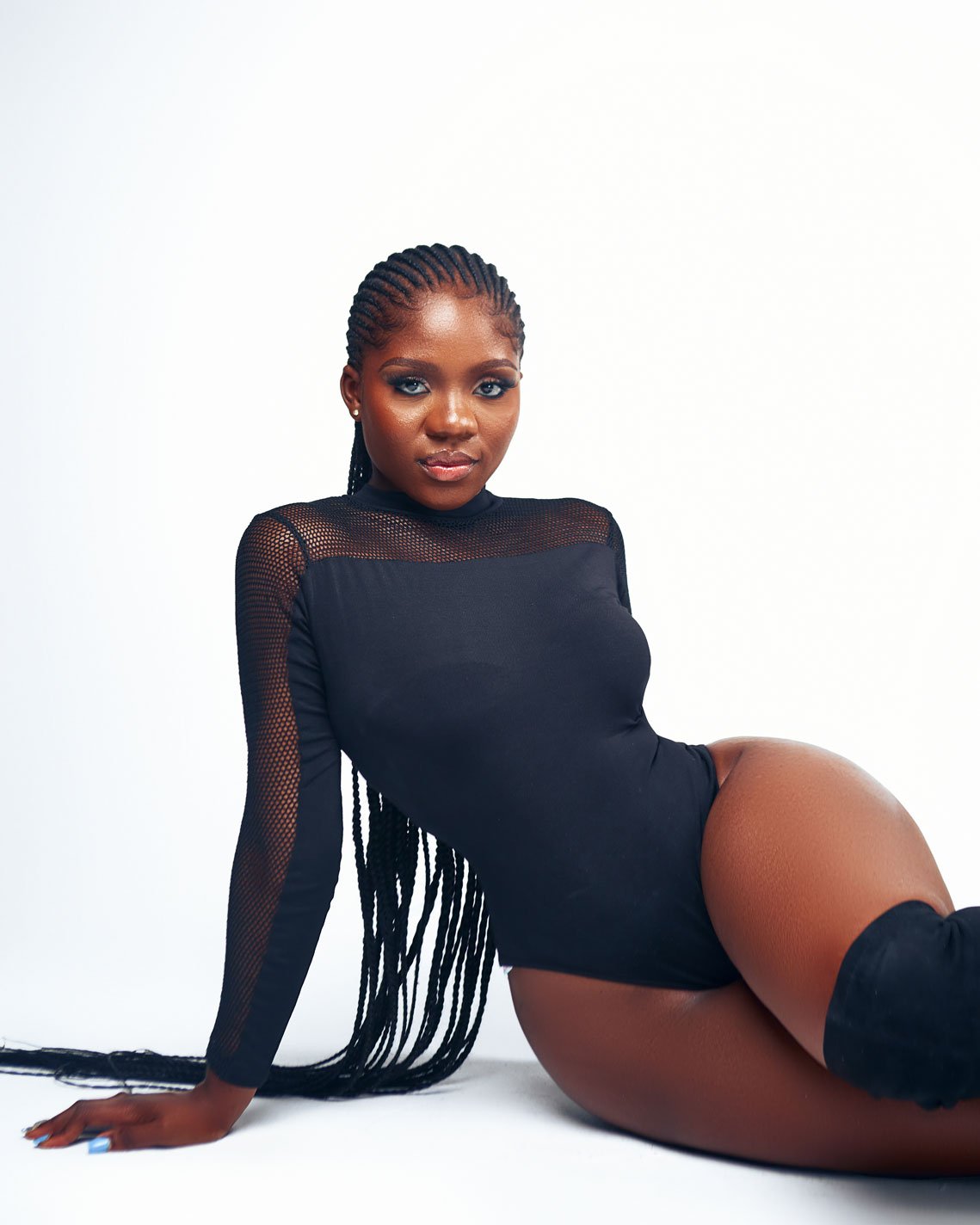 Rising female singer, 24th VGMA Unsung Nominee, 'Sho' hit maker and Lynx Entertainment signee, Maya Blu, is making waves with her banging tune titled 'Talk Too Much'. The new song released days ago is the lead track off her forthcoming debut EP dubbed 'Just Blu On It'.
In the song, the singer tacitly urges both genders to back their talks with action, stressing that a talkative won't be regarded. On 'Talk Too Much', Amapiano meets Afrobeats to produce a scintillating groove that quickly gets one dancing.
Maya Blu's dynamic vocals on the production makes the tune one that must surely be in every playlist. The remarkable production was put together by the veteran, Richie Mensah and supported by 2Kings.
Maya Blu has also released captivating visuals to compliment the already banging song in town. The official music video was shot and directed by Tigon Creative Studios. Check out 'Talk Too Much' by Lynx Entertainment diva, Maya Blu, on all streaming platforms.
About Maya Blu
Maya Blu , the Gen Z Afrobeat and Afropop artist from Ghana is all set to make you sway with her sensational music. Born on the 6th of January 2000, Maya Blu (aka Miriam Adjei) is a rising star who has already captured the hearts of many.
Maya Blu's journey began at the young age of 15 when she discovered her passion for music. Her determination and hard work paid off when she participated in the MTN Hitmaker competition, not once but twice! Though she was rejected in the first attempt, she didn't give up and returned to the stage stronger and better, earning her spot in the semi-finals. Since then, there has been no looking back for this superstar.
Maya Blu has graced the stage at various prestigious events and is currently signed to Ghana's leading record label, Lynx Entertainment. Her fans can't wait to see what's next for this rising star. And here's some exciting news – in January 2023, Maya Blu featured on the highly anticipated EP, Coming Soon, by Lynx Entertainment. Her contribution to this EP is sure to be a hit, and we can't wait to dance to her beats.
So, if you're looking for some electrifying music that will get you on your feet, Maya Blu is the artist for you. Keep your eyes and ears open for this rising star, as she's just getting started!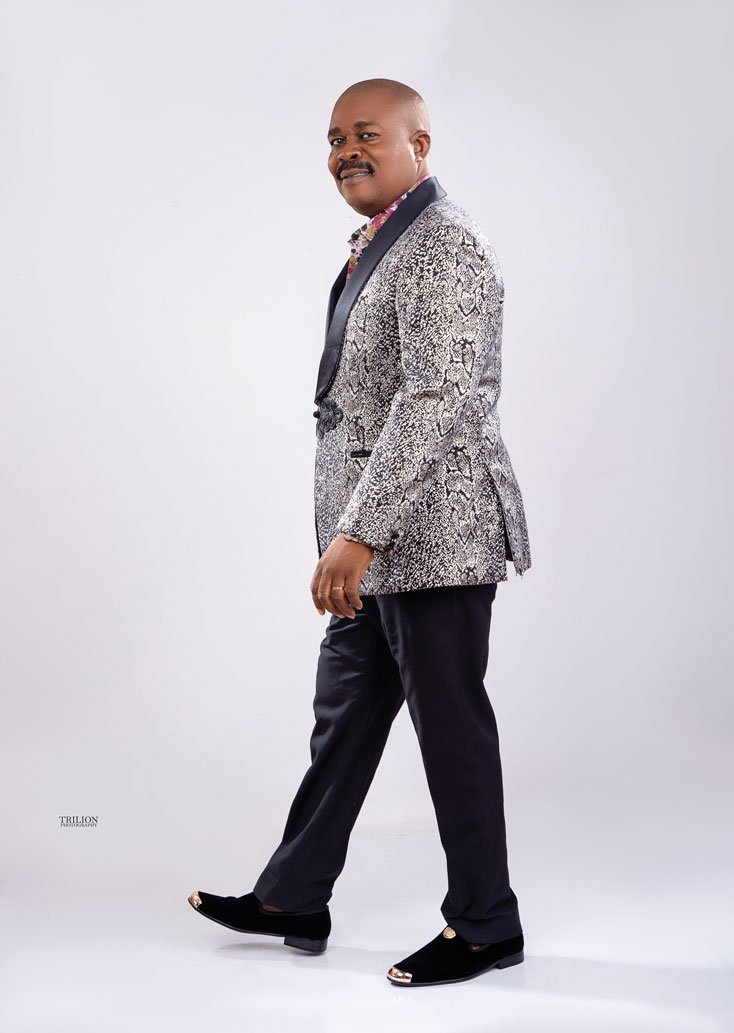 Tony D, a rising star in the music industry, has just released his latest single "Risk," produced by the talented DJ Fatrock. This highly anticipated release is Tony D's second of the year, and it is already making waves in the music industry. With its great composition and melodic tunes, "Risk" is set to captivate audiences worldwide. Tony D's dexterity as a musician is on full display in this dynamic track, showcasing his ability to seamlessly blend different genres and create a unique sound that is entirely his own. This new release is a testament to Tony D's commitment to pushing boundaries and taking risks in his artistic journey.
In addition to his musical talents, Tony D also serves as the MUSIGA chairman for the Volta Region in Ghana. In a recent address to his audience, he emphasized the importance of taking risks and giving it their all in order to succeed. As a successful artist himself, Tony D understands the challenges that aspiring musicians face in such a competitive industry. He encourages them to step out of their comfort zones and explore new horizons, just as he has done with his latest release, "Risk."
"Risk" is now available on all digital platforms, making it easily accessible to fans around the world. This strategic move ensures that Tony D's music reaches a wider audience and allows his fans to enjoy his music anytime, anywhere. By embracing digital platforms, Tony D is staying ahead of the curve and adapting to the changing landscape of the music industry.
With its captivating melodies and infectious beats, "Risk" is poised to make a significant impact on the music scene. Tony D's unique style and fresh approach to music have already garnered him a dedicated fanbase, and this latest release is sure to attract even more attention. As listeners immerse themselves in the dynamic sounds of "Risk," they will be transported into Tony D's world of musical innovation and creativity.
In conclusion, Tony D's release of "Risk," produced by DJ Fatrock, is an exciting development in the music industry. With its great composition and melodic tunes, this dynamic track showcases Tony D's dexterity as a musician. As the MUSIGA chairman for the Volta Region, Tony D encourages aspiring musicians to take risks and give it their all in order to succeed. "Risk" is now available on all digital platforms, allowing fans from around the world to enjoy Tony D's unique sound. This new release is set to take the music industry by storm and solidify Tony D's position as a rising star in the industry.
Stream Risk Here;
GAPI & APPISE MUSIC SIGN DISTRIBUTION DEAL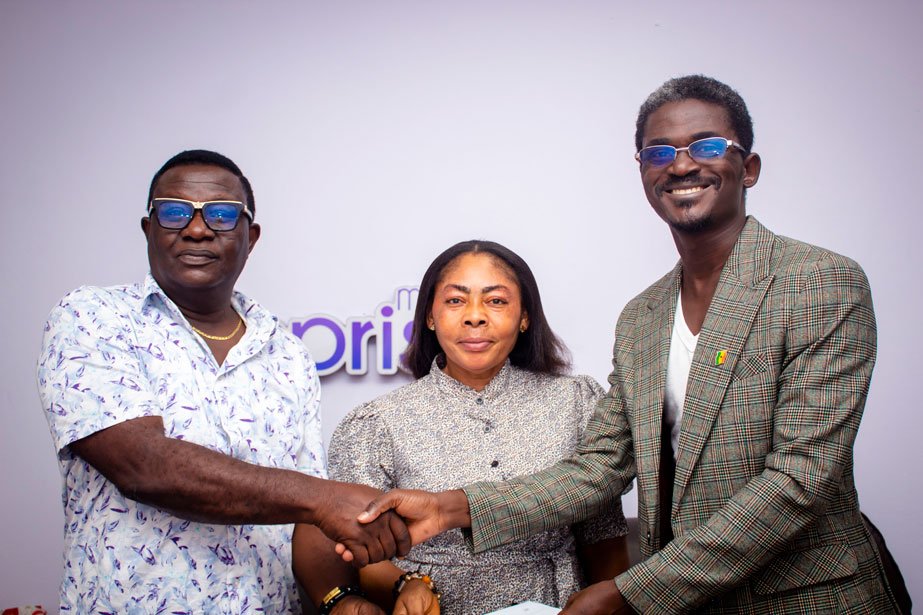 The Ghana Association of Phonographic Industry (GAPI) has taken a significant step forward in promoting and distributing the works of its members by signing a deal with Music Distribution company, Apprise Music. This partnership will open up new opportunities for producers, owners of music and masters to gain wider exposure through mainstream distribution. With this agreement, GAPI members will now have their works made available on various platforms, ensuring that their music reaches a larger audience than ever before.
One of the key benefits of this deal is the opportunity to showcase LEGACY catalogues that have never been digitally distributed before. This means that fans and music lovers can now access and enjoy a wide range of Ghanaian music that was previously only available in physical formats or limited releases. Special playlists are expected to be curated across platforms, providing listeners with a curated selection of the best Ghanaian music. This increased visibility will not only benefit the artists themselves but also contribute to the overall growth and recognition of the Ghanaian music industry.
In addition to making the music available for streaming and downloading, the groups involved in this partnership are also planning to reshoot videos for these works. This strategic move aims to enhance the visual appeal of the music and attract more viewers, ultimately leading to increased revenue generation for the artists. By investing in high-quality visuals, GAPI members can effectively capture the attention of a wider audience and create a stronger connection between their music and their fans.
Overall, this deal between GAPI and Apprise Music marks an exciting new era for Ghanaian music. Through mainstream distribution and strategic marketing efforts, GAPI members can now gain greater recognition and exposure for their works. By leveraging digital platforms and reshooting videos, these artists have the opportunity to maximize their revenue potential while delighting fans with their LEGACY catalogues. This collaboration sets a positive precedent for future partnerships within the industry and paves the way for continued growth and success for Ghanaian musicians.