Nashberry Beats Maccasio To Become The Savanna's Most Streamed Artiste
…Nashberry's relevance as one of the most-streamed artistes from the savanna of Ghana, especially on Spotify.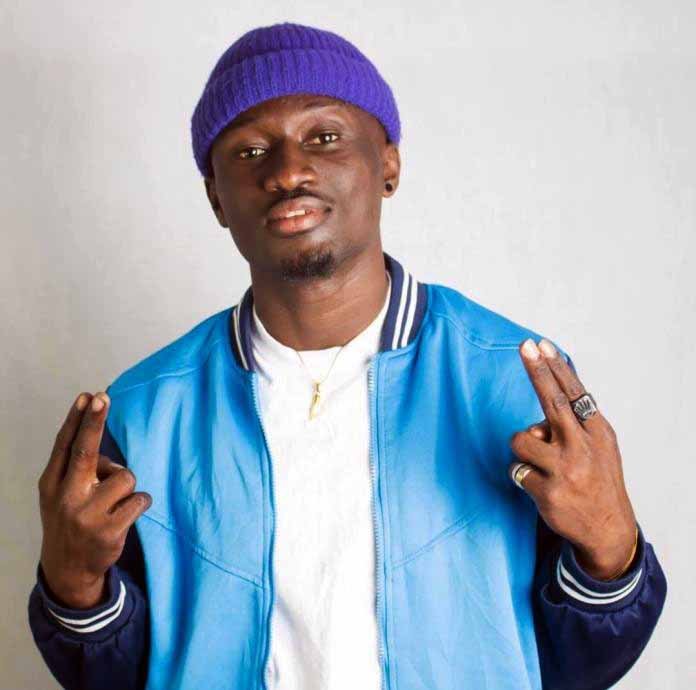 Nashberry readies a new banger titled "shame on you" featuring Best Gally. However, the affable act is already in the news for very good reasons. Reasons that demand another look at the success of musicians in this era of digital domination. The world of tech is now dotted with digital music sale platforms. And by the day, the need for a deliberate attempt to make sales via these platforms is resounding in all marketing ploys for musicians. The era where stage performances bring the bulk of revenue is gradually creeping to an end. Digital streams are far more enduring, and a guarantee for a lifetime source of revenue for all musicians.
The entire savanna belt of Ghana has arguably 3 big musicians, Fancy Gadam, Wiyaala, and Maccasio. These three have proven strong due to the impressive following they have. However, a cursory look brings up names like Fadlan, WizChild, Don Sigli, Mani Mandela, Teflon Flex, Soorebia, Rockcity, Honcho Negga, and many others. These are very amazing artistes. But the question is, how much does their impressiveness bring when it comes to streams on platforms like Spotify?
A few days ago, OneMuzikgh carried a story on Nashberry's relevance as one of the most-streamed artistes from the savanna of Ghana, especially on Spotify. Whilst it may not be news to many, an artiste from the Upper West Region scoring such huge streaming numbers is definitely worth celebrating. Nashberry comes in 3rd with over 145,000 streams. Fancy Gadam who is obviously a bigger artiste also has some over 300,000 streams, making him 2nd. Interestingly about half of his streaming numbers are coming from a collaboration with Sarkodie. Wiyaala sits at number one with around 400,000 streams. These statistics suggest Nashberry is a major force to reckon with. No matter how his stature isn't viewed as a Fancy Gadam or Maccasio, his drive definitely transcends a visit to the studio.
At the height of the coronavirus pandemic, Asonya Gh, a blogger who doubles as a digital music expert called on musicians to create a thriving digital presence. This for him was a way to make revenue at a time the world was on lockdown. Now, going outside the scope of a pandemic, success on the back of multiple streams of income is easier. So, given the opportunities available online, the call is prudent.
Having identified what can be a panacea for the poverty-stricken music industry of the savanna regions, the know-how is also a challenge. Asonya Gh has therefore availed himself to assist all interested musicians to create this digital presence. Nashberry is actually one of the first musicians he signed on. He has indeed taken Nash's relevance from zero to over 145k streams. You can reach Asonya Gh on Facebook for any dealings.
Considering the dynamism that governs the business of music of now, artistes must make major incursions to own a market share. In the process, expanding on the financially rewarding aspects of the industry. Suffice to say, the opportunities that come with technology today are one every artiste must take seriously.  
Nashberry is a budding musician from the Upper West Region.
DND Goes Hard on "Witchcraft" through Rap; with KAMULIMULISIGN aka the Night Flier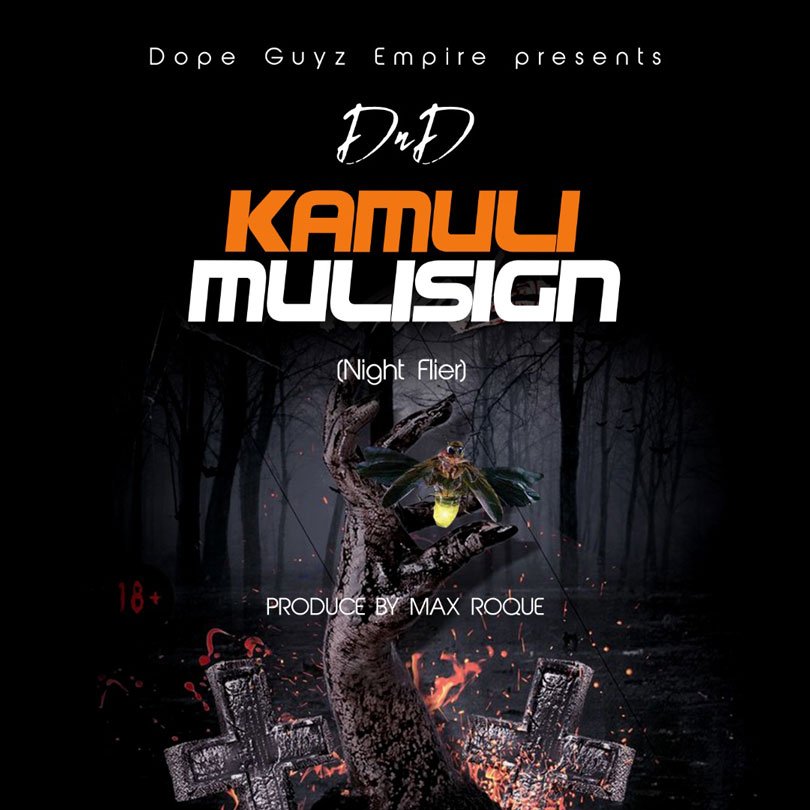 DND of the Dope Guyz Empire comes again with another creative piece.
This time, the duo tackles a very sensitive topic.
The song is entitled KAMULIMULISIGN addresses some evil doings in our societies. The song emphasises the fact that hatred, jealousy and envy are the causes and sources of human suffering, and these bad deeds are the fertile ground for the activities of the rampant witchcraft and its adverse effects on humanity and society as a whole.
Many innocent lives have been lost, as well as destroying people with good minds for development. The song questions why witches are only and passionately interested in killing and destroying great people who have good intentions and the ability to bring development.
This song however can be seen as controversial, as it does not directly address witches, but rather an insect (specifically, a night flier).
However, since witches are said to be flying at night for their meetings and other activities, it is clear the witch here is metaphorically represented in the life and nature of a night flier (KAMULIMULISIGN).
Get yourself entertained by listening to this creative piece of work.
Download it to update ur playlist.
Listen to KAMULIMULISIGN
Download to KAMULIMULISIGN
Kingsen Bars Vol 2 is a gift from Gingsen
Kingsen Bars Vol 2 is here. Worthy to be rated as a proper gift to rap afficionados. Call him the Boy wonder, and you are not far from truth. Gingsen is a formidable rap force prepping his repertoire to curate the best of hip-hop playlists. The young enigma has gone from telling Aisha's story, flowing unapologetically, dropping the dialogue , his Lemon Paper Freestyle, and Me flow to print his name permanently in hip hop.
Gingsen's Kingsen Bars Vol 1 gave an impression of a dope rapper set for greatness. Through the EP, the rapper got numerous features, and even earned a spot on EL's recent Bar 6 Album.
After which, he joined Tamale's Young Bull, Fad Lan to mesmerize the industry with Okay.
In pursuit of an enviable growth trajectory, the rapper has released Kingsen Bars Vol 2. A 5-track EP, Kingsen Bars Vol 2, present yet another opportunity to retain the respect associated with his brand. The rapper brings lyrical dexterity to bare, whilst switching between styles for fluidity in flow. Kingsen Bars Vol 2 retains the grit of hip hop, the bouncy beats, sultry vocals to complicnt rap, and multi-lingual lyrics.
Other Reads : Brand New! Dj Gizy, Teflon Flexx & Mani Mandela on one song
The purely hip hop EP is perfomed in Hausa, Twi, English, & Gurune. With features from Freddy Wyse, RicchKid & Quad Gee , Kingsen Bars Vol 2, is the official road trip EP.
The EP was produced by Treyvonne, Young White, Vel Beatz, Quad Gee & Gingsen himself.
Stream the Kingsen Bars Vol 2 on all music platforms.
Brand New! Dj Gizy, Teflon Flexx & Mani Mandela on one song
Dj Gizy continues to excite music lovers. What happens when three of the finest creatives combine forces? Nothing short of a thrill.
One of Upper East Region's finest Deejays, Dj Gizy has released a lovely tune as part of his birthday celebrations. The song features Stew Gang's Boss Teflon Flexx, and the man with the Northern Melodies, Mani Mandela. Titled My Love, it chronicles the desire to formerly win over a beautiful damsel. Performed in English & Buli, the two featured artistes present their wow sides to to compliment rhythmic and throbbing instrumentals.
Despite being frontiers of the new generation of Builsa born musicians, this is the first time they appear on a song together.
Enjoy this beautiful song.
Teflonn Flexx & Mani Mandela are perceived to have an unhealthy relationship, this feature by Dj Gizy could break the ice. Whatever was thought to exist is now diffused.