LOVE IN WORD OR LOVE IN DEED? – A TRUE STORY Part 2
Just before I could say "amen" to end my silent prayer, the owner of the printing press yanked open the door and called out my name simultaneously.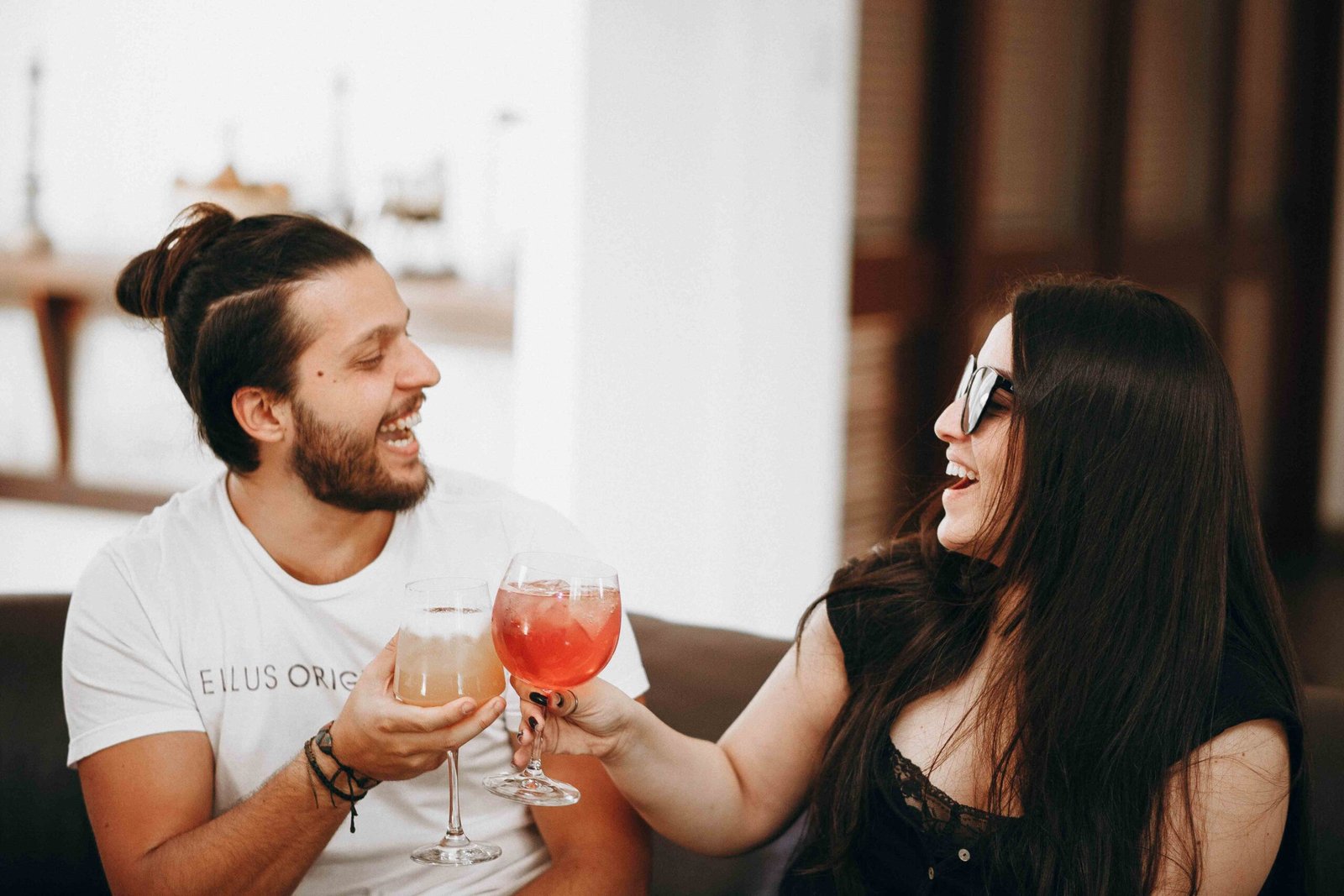 Our conversation got deeper and deeper until it eventually turned intimate and she started recounting to me her previous relationships. The sweeter the conversation got, the darker the day got. It was getting late and the "independent" lady was panicking, trying to cook up an explanation for her mom so that she wouldn't lock the gate. Worst of all, we were in somebody's office whose closing time had passed.
I couldn't afford to miss the most interesting part of the conversation. Missing it would have been like enjoying all the foreplay and at the point of penetration somebody bumps on you or working your way all through only to be distracted at the point of orgasm. I wasn't just prepared for such a feeling at all, so the religious guy in me started to pray silently while the naughty part of me had my eyes fixed deep into hers. I could literary see my whole face in her pupils–the level of concentration was exponentially high.
Just before I could say "amen" to end my silent prayer, the owner of the printing press yanked open the door and called out my name simultaneously.
"Damn it!!! It is finished," I bemoaned in my head while forcing a smile to accompany the response. The result was a funny look on my face like the confused emoticon on WhatsApp and a very scratchy response.
"I dey go meet my paddy come so make you guys watch de place give me…….I dey go come …..", he added.
As impatient as I was, I wouldn't even let him finish before I already burst out a consenting response, "no p…we dey…we go dey…no worries".
By this time I had heaved a sigh of relief, which got me repeating my response unnecessarily. She gave me a fairly gentle push on my forehead as a form of resentment and started complaining about the tendency of being locked outside.
How I managed to get her to stay and continue the conversation is however history.
Fast forward, we were back to our hearty chitchat and she was obliged to continue from where she left off. She is one person who wouldn't entertain any form of distraction when talking. She would suggestively demand an undivided attention. Her latest relationship was the one with Kobby (real name withheld). Kobby, she said was a gentle sweet soul, a darling and a very good guy (as they put it in typical Ghanaian parlance). She had met Kobby way back and they have since been hanging out as friends for quite a long time but nothing official seemed to have happened (at least that was what she said, you and I were not there). Anytime they went out for a public gathering and her chatty personality got her interacting with the opposite sex Kobby always demonstrated traits of jealousy. She said Kobby always introduced her as his girlfriend to his friends, workmates and family. She explained how romantic their playfulness will turn anytime she visited Kobby at home and how happy she always was in the company of Kobby.
Apparently, she was the only girl who could get close to Kobby because he was a very reserved person who hardly associated with peers, not even his own squad mates (clique). She confessed Kobby had everything that she ever desired in a man. He was the exact definition of her ideal man but she seemed to have a problem with Kobby.
At this point I was stunned. I could neither breathe in nor breath out. My blood circulation too came to a standstill. I couldn't feel my legs anymore. They were numb.
I started blinking my eyes at a pacey and irregular interval to help gain consciousness. All this while she had paused and was trying to send her mum a text.
Everything in the atmosphere sublimed into suspense.
The only noise that could be heard was the oscillating ceiling fan, the tick-tock of the wall clock, and our own breath. She eventually took a deep breath, cleared her throat, stole a flirty glance at me and tore the silence in the atmosphere:
"Denis,………….. I felt Kobby was merely wasting my time and warding off my suitors. All that while Kobby had not been "man enough" to propose love to me, even though from his actions I knew he loved me". "How could a guy be so mean"?,she emotionally quizzed.
"Mean,you say?, I interjected sharply with an interrogative exclamation. She held her breath,at the same time thinking of an explanation. When she burst  out her response, she missed her first word,the second and the third.No identifiable word was uttered.All that was heard was errrm…..errrm….errm…She realized she didn't make sense and had to explain better so she  handcuffed me,pulled me closer to her and looked deep into my eyes hoping that I could see her pain.For a moment she agreed actions speak louder than words so she would rather explain in actions than in words. Unfortunately, I was too occupied with her presence than to see or feel her pain. I could only see a  teasingly tempting gorgeous figure who was rather too idealistic for this century and that in itself was pain enough. In that compromising position, only one thing was most likely and man had to be strong so I ………………to be continued.

ADINKRA
"Adi-nkra" which can be translated to mean "farewell or goodbye" in Akan, is a collection of symbols that express various themes…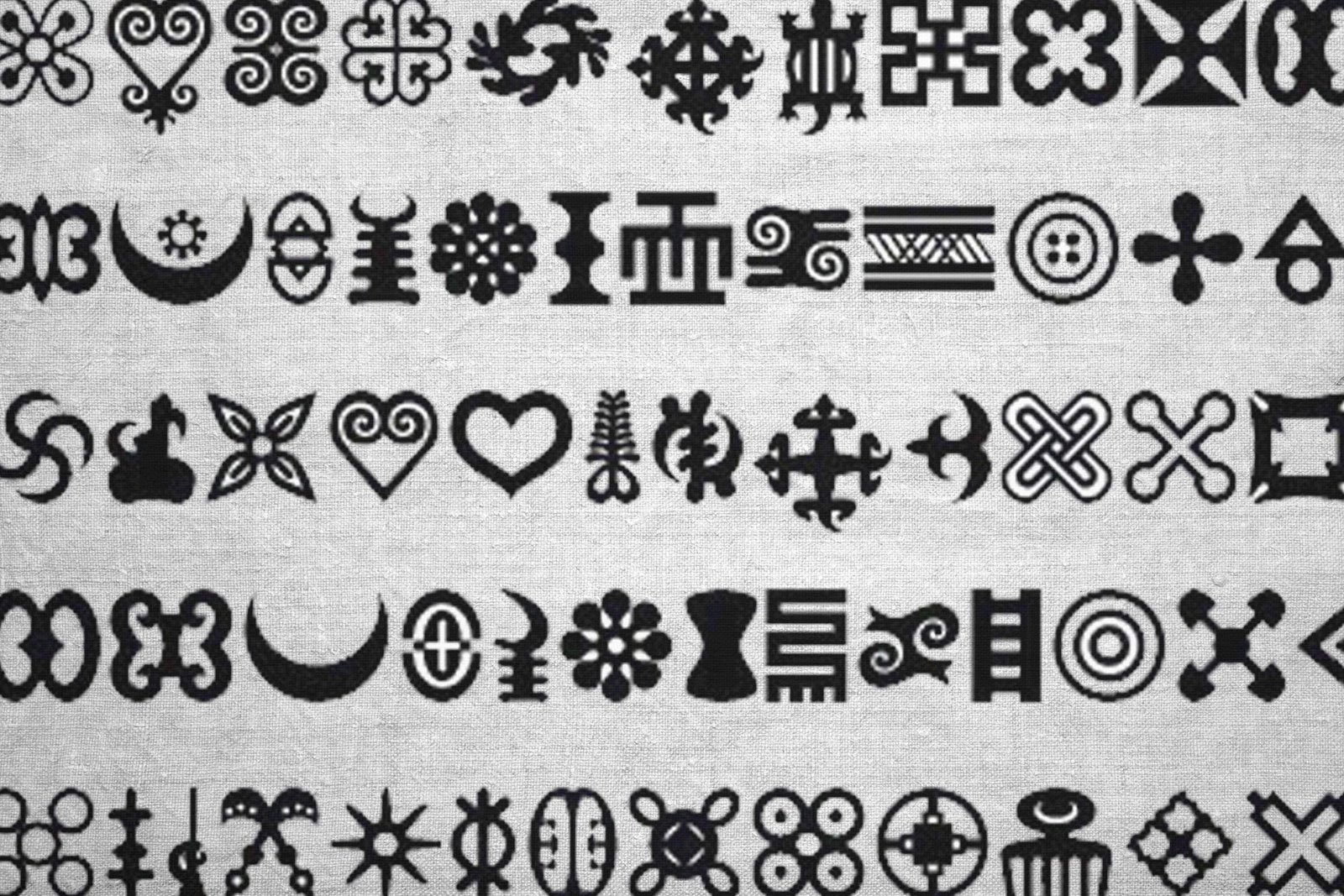 Adinkra symbols express various themes, beliefs and the ethnological philosophy of the Ghanaian. Adrinka symbols are induced with proverbial interpretations.
"Adi-nkra" which can be translated to mean "farewell or goodbye" in Akan, is a collection of symbols that express various themes, beliefs and Ghanaian traditional philosophy. The Akan ethnic group is largely associated with, and thought of as the doyens of Adinkra symbols.
Historic narration of the genesis of Adinkra has it that, Nana Kofi Adinkra, the King of Gyama, a kingdom situated in the area which encompasses present day Ivory Coast, for unknown reasons replicated the "Asante Golden Stool" which is a highly revered symbol of the Akan unity, power and cohesion. This was not taken lightly by the Asante's who eventually waged war against Nana Adinkra and the Gyamas. Gyama was defeated in the ensuing battle and Nana Kofi Adinkra captured and taken to Kumasi, the capital of the Asantes and Gyama made an annex of the Asante Kingdom. It is said that on their way to Kumasi, Nana Kofi Adinkra wore a patterned dress full of symbols, which was thought to express his sorrow, as was the practice of the people of Gyama in days.
Centuries on, the Asantes and virtually all the Akan tribes have learnt the practice of printing the symbols of the Gyama people on cloths. A clear indication of cultural diffusion.
Today, cloths with branded Adinkra symbols are worn at social gatherings. Some corporate institutions even use adinkra symbols as their logo.
Writer: Edwin Abanga:Thesavannaonline
 Alapta Wan covers Gringo
Call her the Upper East Regions first lady, and you won't be faulted.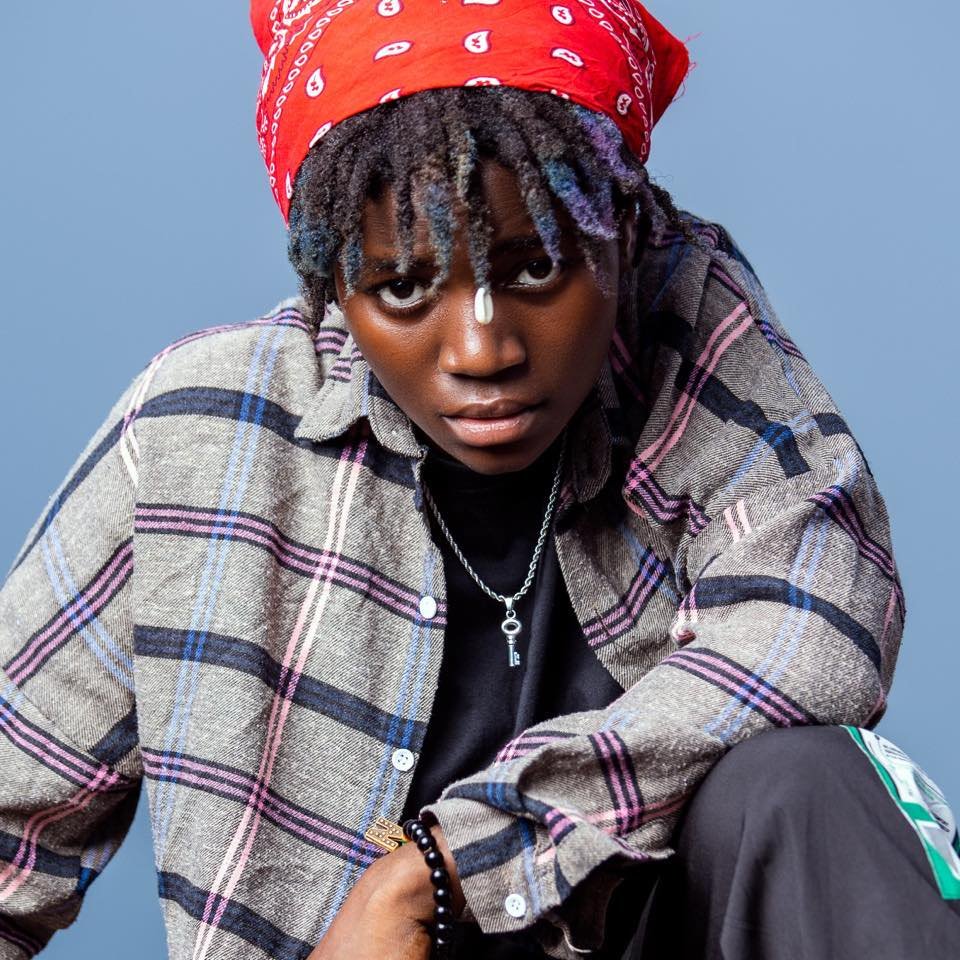 After emerging as a force ready to conquer the Upper East music scene; she went ahead to prove her worth by releasing awesome dancehall music. Alaptawan has been relentless in unleashing sounds that project the image of one set to reign for a long time. Despite being relatively new in the industry, the few singles she's released through 2017 has kept her name on the lips of fans at all events.
Whilst fans await another banger from Alaptawan, she has released a little tease of what's cooking.  This time around, she brings some raunchiness to give life to Shatta Wale's Gringo.
Call her the Upper East Regions first lady, and you won't be faulted. She has been tearing up stages across the region; this she believes is the first step to nation-wide domination and subsequent global stage.
The song renamed Bumba, is a simple but catchy dancehall filled with pure fun.
Alaptawan is Savanna Music's lead songstress.
Listen & Download Bumba below.
GOOD OLD DAYS
The younger kids who were not allowed to join the park for the sheer childhood reason of being "underage" satisfied themselves by dividing themselves into two different groups and played "Police and Thief"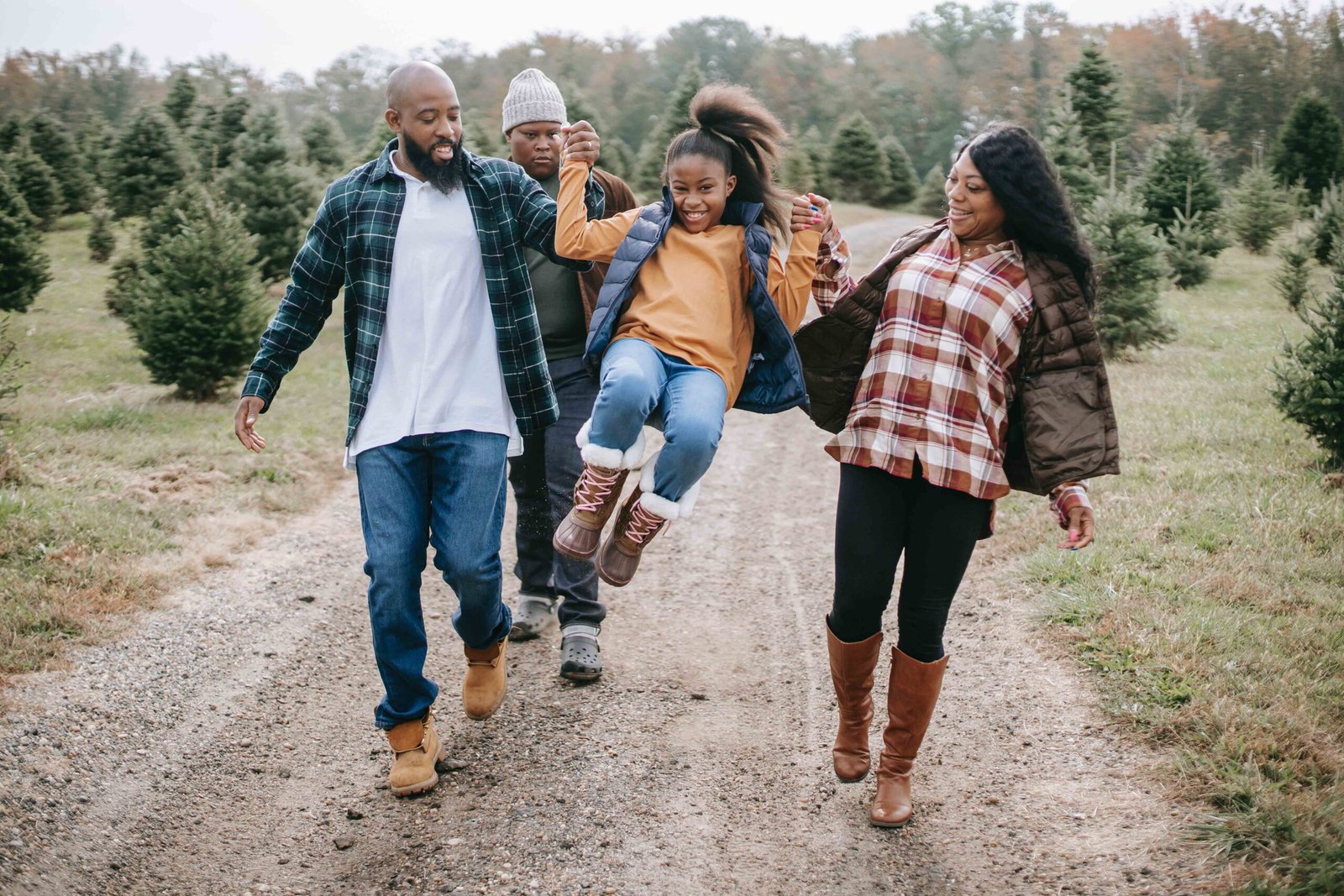 A group of children huddled together in a circle, in the middle of the untarred road clapping and slapping their bare hands over their thighs as they sang their hearts out merrily and played;
"bam bambambalika
baaambaambambaalika
bambaambambalika,
have you seen your friend
shakeyshakey shake your body,
shakeyshakey shake your body,
shakeyshakey shake your body have you seen your friend".
The younger kids who were not allowed to join the park for the sheer childhood reason of being "underage" satisfied themselves by dividing themselves into two different groups and played "Police and Thief". Each player secured a stalk from a pawpaw tree, broke awake the leafy end and used it as a Pump Action gun affectionately called "Kafungbe" among the kids. The better skilled kids divided the stalk into several uneven parts and joined them together by inserting broomsticks into them; it was done so dexterously that it easily passed for a pistol.
Though there were little less than fifteen children in all, the noise they made out of their sheer ecstasy was as thunderous as that of a hundred kids.
Kwabena Kwakye, the only albino in the park, was unfortunately the most teased kid. He was teasingly called "anopasaman" which meant, "ghost of the morning". He joined his peers in playing "Police and Thief" but he was the worst player in the "Thief group". His light skin color always betrayed his tactics; he was easily spotted from far, arrested and put in an imaginary prison. Among the lot, Boi bi Boi was the most annoying; he would often run home and get everybody searching till night came, only to be found eating in his mother's kitchen. The kids, boys and girls alike, will come together after supper in what was like their "court" and discuss what happened at school and whose teacher was the wicked and talk about all the childhood fantasies. Often times they unanimously agree to suspend Boi bi Boi from the play group for ruining their fun but that little chubby boy always found his way back into the play group, especially when he came around with his black and white case five football.
The children played, except Abdul-Jaleel. He was seated at one corner with his chin cupped in his palm. He was a very lively lad and was always found in the playgroup so it was strange to find Abdul-Jaleel sitting alone like he did today. His face looked pale and very unhappy. Kwabena Kwakye was the first to notice Abdul-Jaleel.
"Why are you not playing Jaleel?" he asked.
"I don't feel like playing" was the curt response.
"But why?" he asked again.
"Kwakye koraa I am hungry don't disturb me aah!"
"Why don't you tell your Mom you are hungry, have you done something wrong at home?" Kwakye asked again.
Kwabena Kwakye was a very warm lad and fond of asking many questions like the rest of his play mates, wanting to find the "why" and "what" of everything he came across.
"If I were you, Kwakye added, I would ask Auntie Yaa for Gari and soak it and drink"
Abdul-Jaleel shot a quick look at Kwakye like he had given him the answer to Hercules' riddle. He got up and run to Auntie Yaa, the old lady who runs the grocery store. She was so loving and gave to the kids so freely, they all loved her, not just for the gifts but for also saving them anytime they run into some trouble and were to be beaten at home. She was their source of  "salvation ".
Abdul Jaleel knew it was the month of Ramadan and was not supposed to be eating until noon as his father had instructed but he just couldn't stand the desire to taste food not to mention the pangs of hunger that drummed in his belly. Abdul-Jaleel's father had resorted to having him fast up to noon because of his age but that mischievous little boy had his own way outside the home.
He got what he wanted from Auntie Yaa who added some sugar and groundnut to accompany the mixture. "You will not be part of this year's Salah celebration, Jaleel", Auntie Yaa warned teasingly. But Jaleel was way gone with the Gari soakings, he knew he was safe so long as nobody reported to his Mom or Dad, he only had to tell a white lie and he would be gone with it.
"I feel good!" he jumped up after finishing the giant cup of Gari soakings. Auntie Yaa smiled as he watched the young lad, it gave her joy to see little children beam with happiness. Jaleel run off quickly to join the rest of his friend on the street to play. Those were the good old days.
Written by Edwin Abanga, 0249475585 (student journalist)