Promotion or demotion 2
Admittedly musicians are just like any other brand and so every aspect of their being must be to perfection or at least close to it. This requires a careful retrospection and also analysis of whom your target audience is albeit you want to be a global celebration.
We are endowed with a wide array of artistic tools; unique traditional elements like language, music/musical instruments, landscapes & locations, folklore, dances, Griots–to the modern elements that aid in boosting the economic viability of the aforementioned elements.  How about exploring these before strangling ourselves with award schemes that seek to elevate egos and not necessarily improve our artistic being and economic standing?
I will not bore you with winding narratives on how we manage to stifle our growth with the numerous award schemes. Admittedly musicians are just like any other brand and so every aspect of their being must be to perfection or at least close to it. This requires a careful retrospection and also analysis of whom your target audience is albeit you want to be a global celebration.
As subjective as defining a good brand can be, we will agree there is a common ground when we seek to compare impactful artistry, and that is where our self entitled attitude could further derail us from the path of glory.
Today's music business goes beyond the local champion syndrome; so one must seek to get same or similar acclamation wherever they exhibit their artistry. This requires thinking outside the scope of pleasing your townsfolk or people in your immediate region. I'm not in anyway suggesting that using your indigenous language in composing music is defeatist, because language can be as effective as any of the elements one employs in creating a masterpiece.  The artistic use of language can actually be the selling point of an artiste.
The onus is largely on the artiste and management to fully understand the nature of what makes good music and not just stick to one element which may get them a small following. One needs to go beyond language, and pay good attention to instrumentation & the quality of production of all musical pieces. The introduction of traditional elements of music can also be a major feature in creating a unique artiste in the quest to dominate the global scene.
Stay humble; humility is a virtue that continues to aid the soaring of artistes like Stonebouy; I've known Stonebouy for a while and we can all attest to the force with which he is dominating the music scene in Ghana, he could have laid back and enjoy the street disciples' praise but no, he values and knows who will actually label him a star hence he paid the price by staying humble in dealing with his peers, media and even fans. This has made him a toast of many.  Can that be said about the numerous acts that adorn the savanna? From experience I will emphatically say NO, and by that I'm not bundling all artistes together, but if front liners are not humble, how do we expect the younger ones to be humble.
The sacrifice and investment; Music as we've come to know is a full time business that requires a lot of sacrifice and investment; both time and finances. We've heard people say "talent is not enough", how we relate to that phrase actually can impact our success as musicians. From the image of an artiste which involves the quality of photography, artworks, quality of videos, to investing in vocal performances, studio recordings, live instrumentations and even self improvement programs that can help in interviews and managing your persona in the corporate world, we need to consciously dedicate resources to ensure the aforementioned are at the apex of quality.  These will set-up any artiste for every market that appreciates hard quality work. The above is also one thing artistes need to really take seriously, friends and family will do you favors but the bills they have to foot inform how much they can do for you for free.
A key element in this life is loyalty, however when this is misplaced one is sure going to face the repercussions associated with it. Many artistes form cliques and movements, which really don't have anything in line with improving musical worth, but rather creates the impression of a following. This births paranoia as artistes find themselves making music to please the few people in these cliques; most of who will never pay to attend a show or purchase an album. Usually most members of these cliques are personal friends and family who would would rarely give objective criticism on works. If you believe objective criticism is a much needed fuel in improving your artistry you should be reexamining where you place your loyalty.
Crowning of mediocrity in all aspects of this multi faceted industry;
In as much as I have no problems with putting together award schemes, the sectarian nature and limited number of artistes creates a situation where mediocrity is crowned.  The recent Upper East Awards is a good case to cite here, a good number of demo songs actually found their way on the nominations list and even went ahead to win some awards. Are we then celebrating amazing music or just trying to crown some people? No serious artiste will enter a demo song in an award scheme neither wills any serious event organizer accept entries that don't meet a certain standard of quality. However, given the small operational zone of the scheme, it is easy for such to happen. We therefore need to look beyond our small enclaves and aspire to be part of more competitive schemes, after all whether Navrongo, Tamale or Accra, every artiste wants to be seen as the ultimate when it comes to good music.
Unguided trend following; Whilst artistes will swear to forever stay true to the kind of music they represent, the temptation not to follow trends is far more daunting hence they succumb. Whilst others argue that an ability to adapt to styles and trends is proof of versatility, I believe an ability to walk unchartered zones and still stay you is actually proof that you mastered your craft and control of your audience. Succumbing to trends can only destroy the originality in style of an artiste thereby creating genres like Reggae/Dancehall when both are very different genres. Our artistes therefore need to stay true to themselves, their styles and not just hop from genre to genre. Don Sigli is one of current crop of artistes who has stayed true to his kind of music and maintained relevance no matter which stage he is on.
Lack of ingenuity. (Your native language is not enough); Music lovers are constantly looking  for out of the box performers and musicians, this is because as humans we constantly strive to experience same or similar things in varied ways. This when brought into music can be a massive selling point for an artiste. King Ayisoba is busy travelling the world with his beloved Kologo and unique brand of music. How is he different from the many "world" artistes that the we've listened to? Well, he brought a unique musical instrument, fused it with a lot of other instruments and offered something different from all the other artistes. His collaboration with Mobeatz on the song "Me ka" is proof of his ingenious superiority. This then suggests that, our artiste need to adopt relevant elements of their various cultures to create a unique sound in their chosen genres. I would wanna hear an rnb tune over a xylophone, I would love to hear some dondo in our reggae songs. Yes, just be ingenious and you will reap fruits sweeter than mangoes.(lol…You get it right?)
We've allowed rivalry to gain roots in an industry that can only be said to be in it's infantile stage. Many would cringe at the word infantile but that's my assertion. Recently fans of Fancy Gadam and Macassio clashed resulting in broken windscreens etc. Why would two talented artistes be subject to such damning rivalry? If we do not have any immediate memories of the results of these "gangs" we might have to revisit the era of Tupac & Biggie, Game and Gunplay, and the many great artistes we've lost to unnecessary rivalry to understand the repurcussions of these rivalries often employed in an attempt to create hype. First off, there are enough fans for everybody to reach so there's really no need to make play rivals when artistes are uniting to do amazing musical works.
An artiste who lacks the ability to fully comprehend the import of criticism is definitely bound to fail since they perceive anyone who critics as an enemy. Some of us have a penchant for looking beyond the surface of issues and works and so we would continue criticize hoping that it helps shape the arts in the savanna. Artistes and their management therefore need to desist from making enemies out of all who criticize and rather look at the issues presented. Your enemy doesn't want you to succeed, but your critics urge you to reach higher and prove them wrong.
The numerous award schemes has created a career killing mafia since organizers accord themselves a god status because they covertly have an influence in deciding who deserves an award, a situation that has spread even to deejays and radio presenters. Deejays and radio presenters play a vital role in promoting music, so when they suddenly take sides, a number of things manifest–sidelining and continuously running down the efforts of acts they don't support. This is done with concerted efforts so much so that it becomes evidently clear to the entire public. If indeed we want to see our music and art industry develop, we would need to stop playing God and give equal opportunity to all artistes we encounter.
We can do what we want to fit but that will not make us stand out yet we all agree standing out is the through case of master atistery.
Maya Blu sends cryptic message in new song 'Talk Too Much'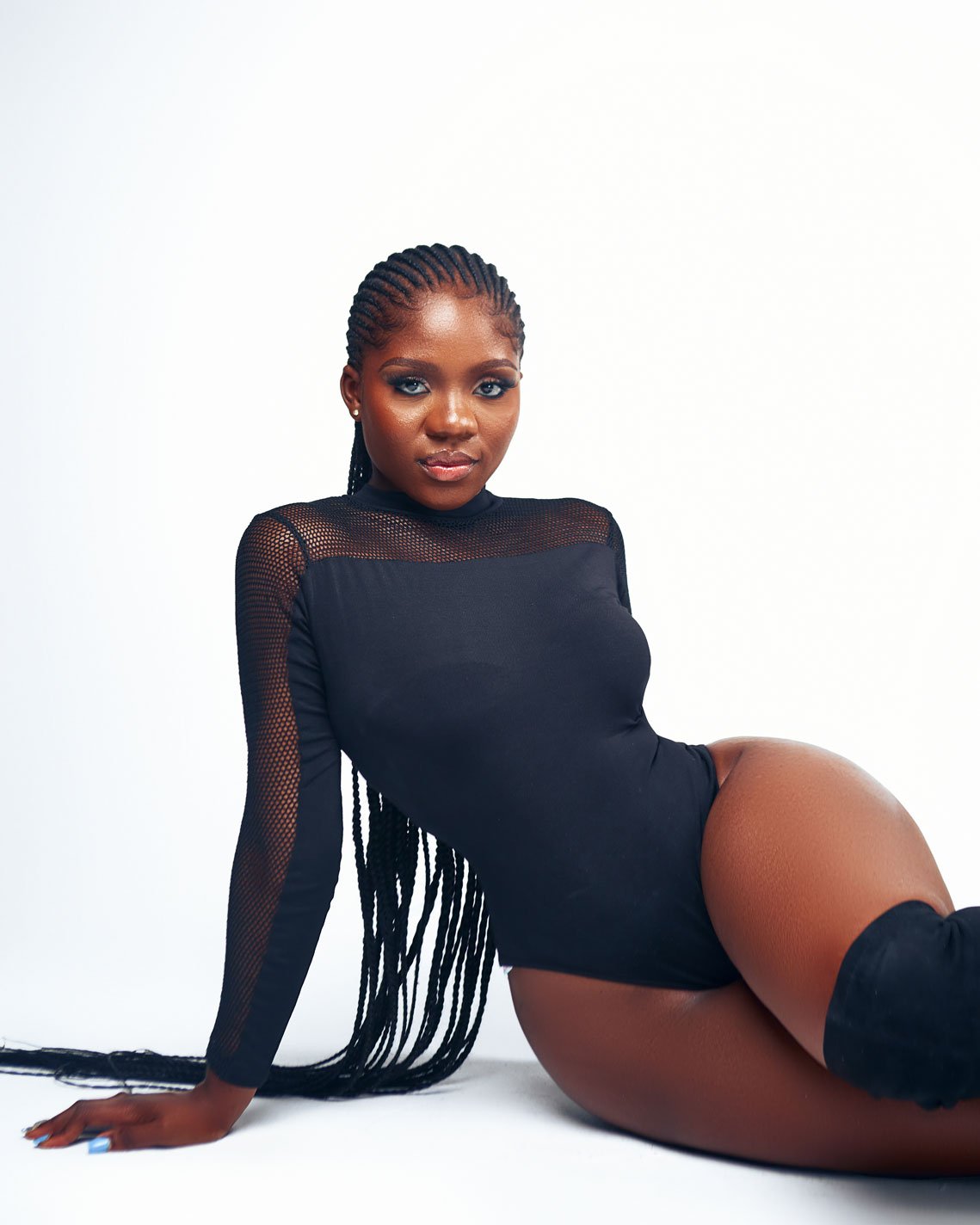 Rising female singer, 24th VGMA Unsung Nominee, 'Sho' hit maker and Lynx Entertainment signee, Maya Blu, is making waves with her banging tune titled 'Talk Too Much'. The new song released days ago is the lead track off her forthcoming debut EP dubbed 'Just Blu On It'.
In the song, the singer tacitly urges both genders to back their talks with action, stressing that a talkative won't be regarded. On 'Talk Too Much', Amapiano meets Afrobeats to produce a scintillating groove that quickly gets one dancing.
Maya Blu's dynamic vocals on the production makes the tune one that must surely be in every playlist. The remarkable production was put together by the veteran, Richie Mensah and supported by 2Kings.
Maya Blu has also released captivating visuals to compliment the already banging song in town. The official music video was shot and directed by Tigon Creative Studios. Check out 'Talk Too Much' by Lynx Entertainment diva, Maya Blu, on all streaming platforms.
About Maya Blu
Maya Blu , the Gen Z Afrobeat and Afropop artist from Ghana is all set to make you sway with her sensational music. Born on the 6th of January 2000, Maya Blu (aka Miriam Adjei) is a rising star who has already captured the hearts of many.
Maya Blu's journey began at the young age of 15 when she discovered her passion for music. Her determination and hard work paid off when she participated in the MTN Hitmaker competition, not once but twice! Though she was rejected in the first attempt, she didn't give up and returned to the stage stronger and better, earning her spot in the semi-finals. Since then, there has been no looking back for this superstar.
Maya Blu has graced the stage at various prestigious events and is currently signed to Ghana's leading record label, Lynx Entertainment. Her fans can't wait to see what's next for this rising star. And here's some exciting news – in January 2023, Maya Blu featured on the highly anticipated EP, Coming Soon, by Lynx Entertainment. Her contribution to this EP is sure to be a hit, and we can't wait to dance to her beats.
So, if you're looking for some electrifying music that will get you on your feet, Maya Blu is the artist for you. Keep your eyes and ears open for this rising star, as she's just getting started!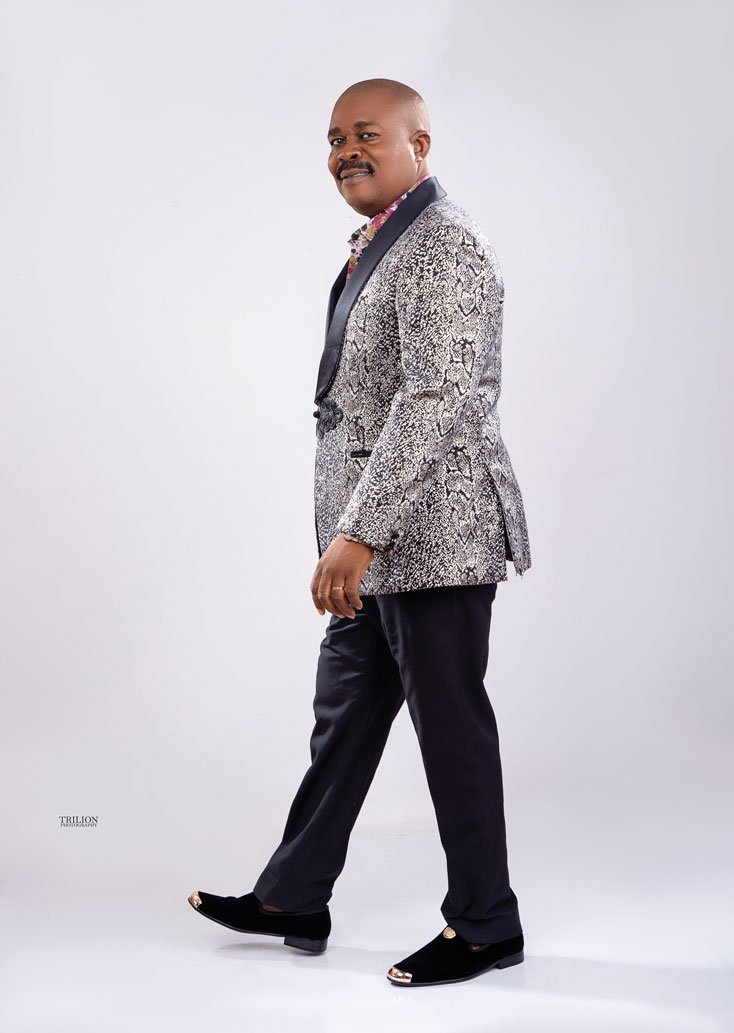 Tony D, a rising star in the music industry, has just released his latest single "Risk," produced by the talented DJ Fatrock. This highly anticipated release is Tony D's second of the year, and it is already making waves in the music industry. With its great composition and melodic tunes, "Risk" is set to captivate audiences worldwide. Tony D's dexterity as a musician is on full display in this dynamic track, showcasing his ability to seamlessly blend different genres and create a unique sound that is entirely his own. This new release is a testament to Tony D's commitment to pushing boundaries and taking risks in his artistic journey.
In addition to his musical talents, Tony D also serves as the MUSIGA chairman for the Volta Region in Ghana. In a recent address to his audience, he emphasized the importance of taking risks and giving it their all in order to succeed. As a successful artist himself, Tony D understands the challenges that aspiring musicians face in such a competitive industry. He encourages them to step out of their comfort zones and explore new horizons, just as he has done with his latest release, "Risk."
"Risk" is now available on all digital platforms, making it easily accessible to fans around the world. This strategic move ensures that Tony D's music reaches a wider audience and allows his fans to enjoy his music anytime, anywhere. By embracing digital platforms, Tony D is staying ahead of the curve and adapting to the changing landscape of the music industry.
With its captivating melodies and infectious beats, "Risk" is poised to make a significant impact on the music scene. Tony D's unique style and fresh approach to music have already garnered him a dedicated fanbase, and this latest release is sure to attract even more attention. As listeners immerse themselves in the dynamic sounds of "Risk," they will be transported into Tony D's world of musical innovation and creativity.
In conclusion, Tony D's release of "Risk," produced by DJ Fatrock, is an exciting development in the music industry. With its great composition and melodic tunes, this dynamic track showcases Tony D's dexterity as a musician. As the MUSIGA chairman for the Volta Region, Tony D encourages aspiring musicians to take risks and give it their all in order to succeed. "Risk" is now available on all digital platforms, allowing fans from around the world to enjoy Tony D's unique sound. This new release is set to take the music industry by storm and solidify Tony D's position as a rising star in the industry.
Stream Risk Here;
GAPI & APPISE MUSIC SIGN DISTRIBUTION DEAL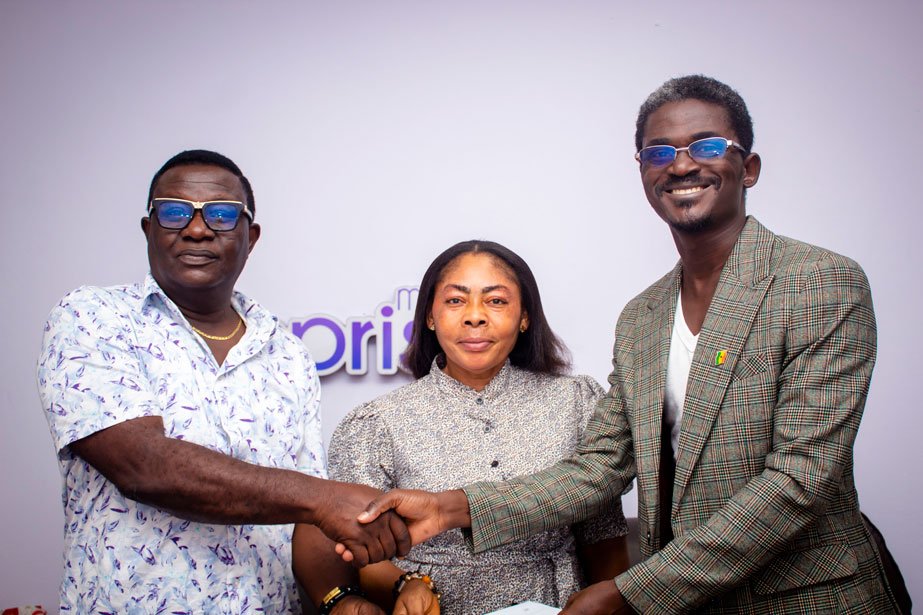 The Ghana Association of Phonographic Industry (GAPI) has taken a significant step forward in promoting and distributing the works of its members by signing a deal with Music Distribution company, Apprise Music. This partnership will open up new opportunities for producers, owners of music and masters to gain wider exposure through mainstream distribution. With this agreement, GAPI members will now have their works made available on various platforms, ensuring that their music reaches a larger audience than ever before.
One of the key benefits of this deal is the opportunity to showcase LEGACY catalogues that have never been digitally distributed before. This means that fans and music lovers can now access and enjoy a wide range of Ghanaian music that was previously only available in physical formats or limited releases. Special playlists are expected to be curated across platforms, providing listeners with a curated selection of the best Ghanaian music. This increased visibility will not only benefit the artists themselves but also contribute to the overall growth and recognition of the Ghanaian music industry.
In addition to making the music available for streaming and downloading, the groups involved in this partnership are also planning to reshoot videos for these works. This strategic move aims to enhance the visual appeal of the music and attract more viewers, ultimately leading to increased revenue generation for the artists. By investing in high-quality visuals, GAPI members can effectively capture the attention of a wider audience and create a stronger connection between their music and their fans.
Overall, this deal between GAPI and Apprise Music marks an exciting new era for Ghanaian music. Through mainstream distribution and strategic marketing efforts, GAPI members can now gain greater recognition and exposure for their works. By leveraging digital platforms and reshooting videos, these artists have the opportunity to maximize their revenue potential while delighting fans with their LEGACY catalogues. This collaboration sets a positive precedent for future partnerships within the industry and paves the way for continued growth and success for Ghanaian musicians.