LAPAZ NIGHT MARKET
On normal days, pedestrians will be spotted moving in all directions, going about their various duties, child beggars and hawkers are not left out.
It is an interesting site to behold every night, as the pedestrian walkway on the Lapaz stretch of the N1 Highway is turned into a market center.
On normal days, pedestrians will be spotted moving in all directions, going about their various duties, child beggars and hawkers are not left out.
The situation changes abruptly when the sun settles below the horizon, "Night Market", they call it.
The night market begins usually after 6:00pm and lasts till after 10:00pm.
For some, the inadequate well-structured market centers in Lapaz and its neighboring communities, coupled with the immense pressure and overcrowdings in the few available markets, is the reason for this growing menace. The need for a market center has necessitated the conversion of the pedestrian walkway into a mini-market.
Among stuff sold on the "walkway –market" include clothes, ladies' bags, ornaments, shoes and fruits.
Hawkers hoard their wares adopting several interesting techniques to attract the attention of the passer-byers, from singing to ringing of bells, clapping hands and even "aggressive approach system" which is often employed by the clothe sellers.
One could just dump a nice dress on your shoulder as you walk by and tell you how cheap the prize is, and how ready he or she is for a considerable bargain.
Despite the interesting things that take place at the Lapaz "night market", the situation poses a lot of threat and inconvenience to drivers, pedestrians and the customers of the night marketers.
Most pedestrians are forced to walk on the road instead of the walkway, some unlucky passer-byers who crush into arranged wares are forced to make payment for the wares especially if they are edible stuff, others runaway with hails of insults on their heads.
By: Edwin Abanga
Email: eabanga21@gmail.com
Facebook: Edwin Abanga
Dr. Pushkin's 'Forgive Them': A Inspirational Journey of Self-Belief and Empowerment"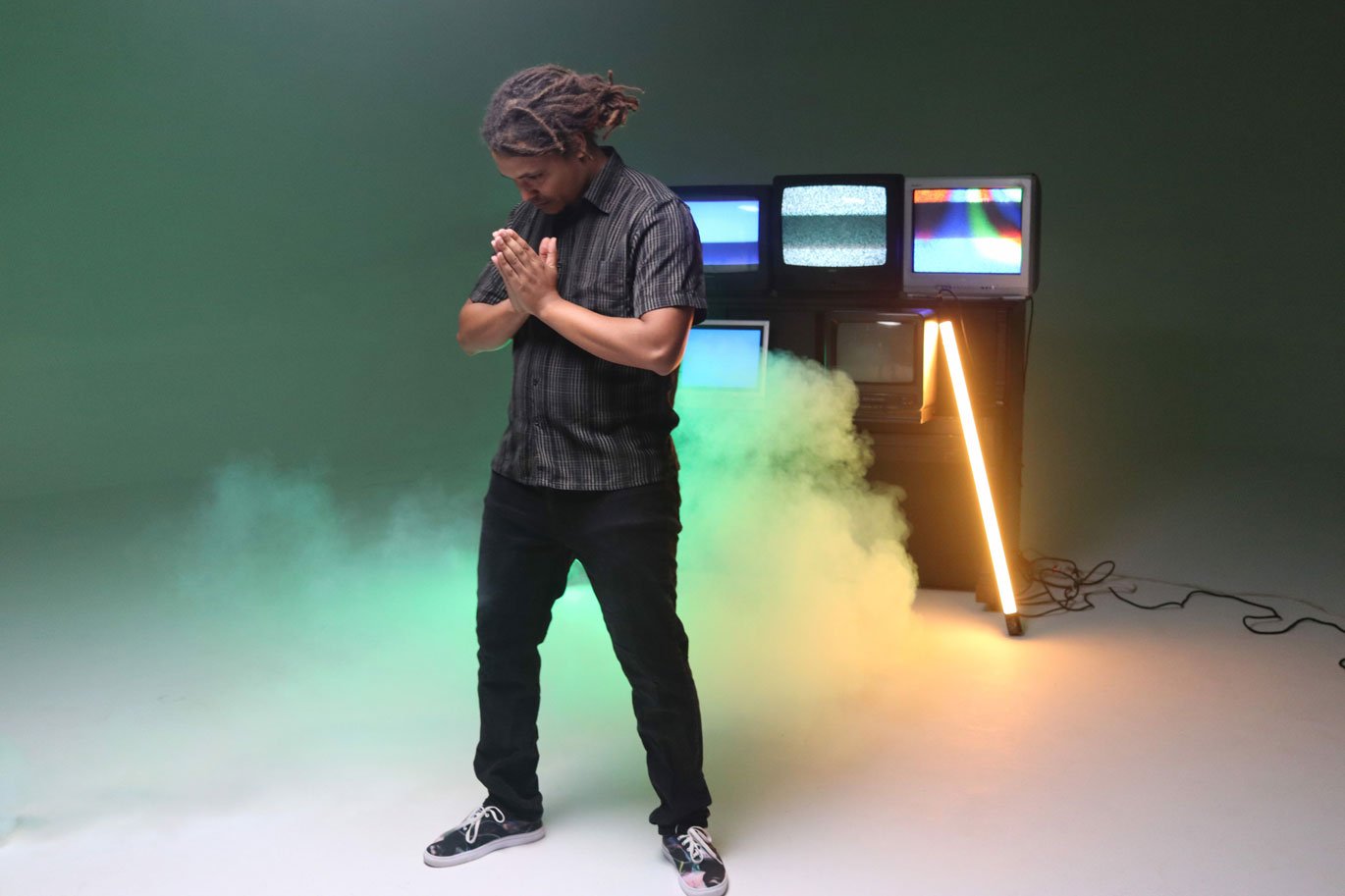 Forgive Them by Dr. Pushkin features Aggie, a Texas-based American rapper. The song is more of a story an overcomer with a pure heart would chant. While being people, we often misunderstand ourselves to be God. But, when we acknowledge our beliefs by appreciating what we can and what we can't do, in the sincerest of prayers, we would ask God to show mercy on all who have offended us. Expressing thoughts like the above in music, particularly rap, has always placed the genre at the front of activism.
Being different has always come with being unappreciated, unwanted, and sometimes outright hatred. However travailing it may seem, as we desire to break through in life, the results can be most fulfilling. Forgive them By Dr. Pushkin is an expression of how he overcame the stereotypes, bullying, and several human attitudes that could have tampered with his views on life. However, like the good adage, "make lemonade when lemons are thrown at you," the rapper has gone on to win for himself in several spaces.
In all of the struggles, Dr. Pushkin, like most people, can know the very things people did, said, or wished for them. To avoid playing fake God, the Bonsam Mc rapper chose to offer a prayer for all naysayers.
As we grow and encounter the realities of life, we are faced with understanding detractors or paying back. But "Forgive Them" by Dr. Pushkin reminds us that we cannot waste energy on hate; we should win by chasing for us.
Once again, conscious rap scores a mark as music truly exudes a message for listeners.
The music video for Forgive Them By Dr. Pushkin was Directed and Edited by Directed & Edited by Daniel Castillo, one of the finest music video Directors in Texas. It featured Ghana's own Budukusu in some scenes.
If you can't forgive, ask God to Forgive Them. This song is from the Outlandish Album released on the 26th of January 2023.
Stream the entire Outlandish Album below.
"SXSW Music Festival 2023: Ghana's Dr. Pushkin & Crew Set to Perform"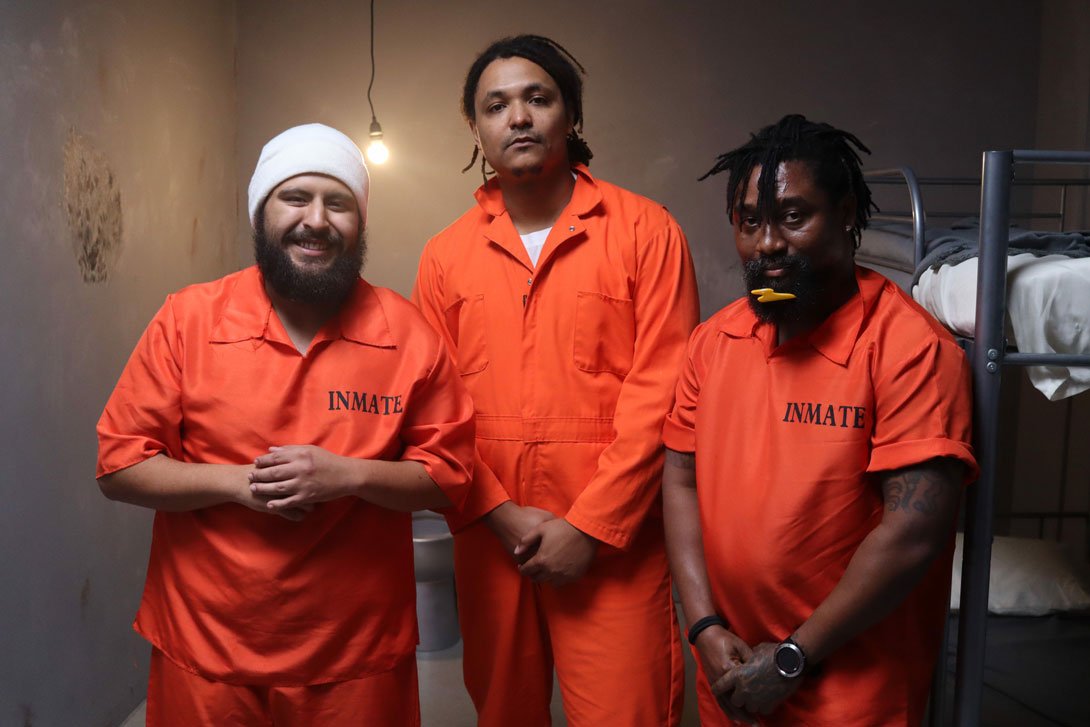 The SXSW Music Festival is a major event in Austin, Texas that brings together over 160,000 music fans for a variety of performances, conferences, film premieres, and other art-related events. The 2023 festival will take place between March 10th and 19th and will feature an exciting lineup of musicians, technology innovators, and other industry leaders.
One of the artists confirmed to perform at the festival is Ghanaian rapper Dr. Pushkin. He will be joined on stage by fellow Ghanaian musician Budukusu, Aggie from Texas and Aza. These artists have collaborated with Dr. Pushkin on several songs from his latest album, "Outlandish." Together, they will be thrilling audiences with their unique blend of conscious rap and tongue-twist flow.
In 2019, the SXSW Music Festival had a special focus on Africa, with the theme "Africa to the World." Ghana was represented by artists Jojo Abot, Stonebwoy, and Efya. Dr. Pushkin is honored to continue this tradition and represent Ghana at this year's festival.
SXSW has a rich history, starting in 1987 with 177 artists and 15 stages. By 2019, the festival had grown to feature 1,964 showcasing artists and 94 venues and stages. Some of the notable artists and personalities who have participated in SXSW in the past include Former US President Barak Obama, Tonny Bennet, Black-eyed Peas, Cypress Hill, Jean Grae, Chamillionaire, and Lady Gaga.
SXSW is not only about live musical performances, but also includes conference sessions, film and television screenings, exhibitions, networking events, professional development opportunities, art installations, and much more. This year's festival runs from March 10th to 19th, with the musical festival component taking place from March 13th to 18th.
Ofori Amponsah Blesses Bolgatanga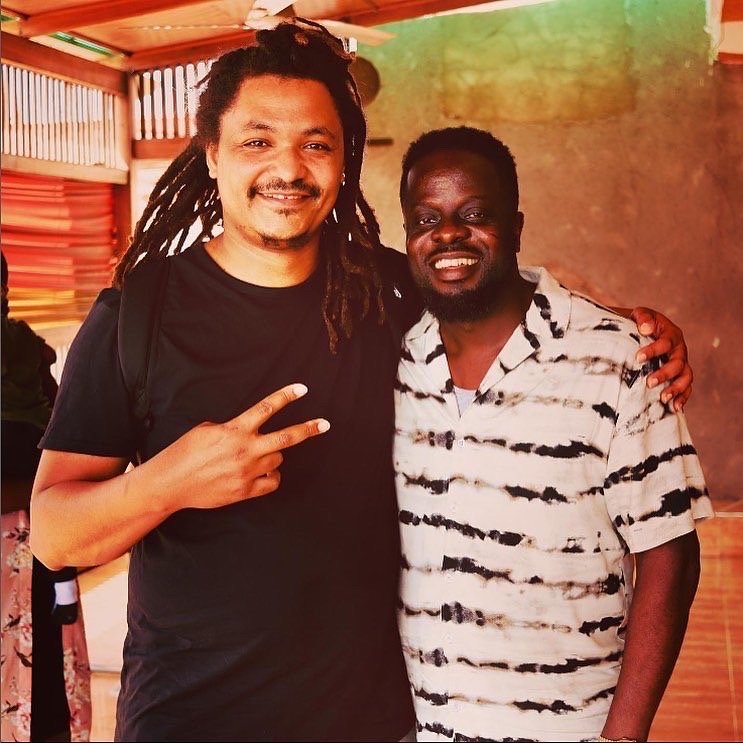 Ofori Amponsah has added his voice to Dr Pushkin's Outlandish album, scheduled for release in the next week. Mr All 4 Real, who has been on a music hiatus, once again delivered his ever-captivating, infectious hooks on a song titled "you make me wonder." Typical of Ofori Amponsah's style, the song is a love tune, in this instance, enquiring about the lady's loyalty. Performed by Dr Pushkin, Ofori Amponsah, and Jerry Kanjarga, an emerging artist from Tamale, "You Make me Wonder" is a representation of Highlife on the album.
Getting collaboration with one of Ghana's finest Highlife musicians definitely would be no mean feat. Thus, for Dr Pushkin to score one with Ofori Amponsah, aka Mr All 4 Real, fate and belief in the craft would be the major.
In the last year, Dr Pushkin has worked hard to piece together an album that resonates with the realities of life. The Texas-based Ghanaian Rapper has released music based on several perspectives. From eulogizing Harriet Tubman and highlighting great men like Dr Nkrumah and Nelson Mandela to hitting at the conscience of all with "Wake-Up" and "Lies," one would expect a slowdown. However, following the hint of an album, "Outlandish," scheduled for this year, the artist wasn't ready to rest.
Aside from working with Teri Wiizi and Kwadwo Spiri in 2022, Dr. Pushkin linked up with Budukusu, formerly Quata Budukusu, for a stellar love ballad, "Need You." The song and the accompanying video received much attention and even cranked up the YouTube Accra charts. This collaboration was a major introduction to the general Ghanaian music audience.
Dr Pushkin's Outlandish is scheduled to be in music stores on the 26th of January, 2023. Featuring several artists from Ghana and the USA, this is a good way to start the new year officially.
The work must have been arduous for a person who works as an entrepreneur, robotics engineer, author, and AI specialist.
Dr Pushkin is multi-racial with ties to Russia, Ghana, and America. However, the generous man loves to uphold his Ghanaianess everywhere he goes. In academic circles, he is known as Dr Paul Azunre.
Presave the album here.