Maccasio finds his beat.
His performance on Maccasio's Dagomba Girl will finally lay to rest his ethnicity as he effortlessly sings in Dagbanli.
Coming on the heels of an honor from the People's Celebrity Awards is Dagomba Girl by Maccasio. A song that has garnered for the young rapper a huge amount of respect and following. Regarded as Northern Region's best rapper, Maccasio in the past year has made major music moves with collaborations meant to add significant value to his brand. He's worked with Kofi Kinaata on "Work", Kawastone on "No Puncture", Zeal on "Inside" and now with Mugeez on "Dagomba Girl".
In all fairness, I can state emphatically that Maccasio is putting in the work.
Dagomba Girl features one half of R2Bees, Mugeez; originally from the Northern Region but more known as a musician from Tema in Accra. His performance on Maccasio's Dagomba Girl will finally lay to rest his ethnicity as he effortlessly sings in Dagbanli.
The seamless synergy between the two performers makes listening to Dagomba Girl easy. The song is performed in Dagbani & English, giving it a wider appeal. Call it a Dagomba connection and you wont be wrong. The beautiful tune has a rhythm that fits the current trends and can easily make it unto any deejays playlist. Maccasio has clearly found his beat, as it works perfectly for his style of rap and music. The video for Dagomba Girl compliments the song, simple setting and story, with sweet visuals.
Last year Maccasio collaborated with several artistes. Some of the songs depicted the true artistry of Maccasio, and others just passed as songs he released. With the release of Dagomba Girl, Maccasion can now do a comparison between the successes of his various releases and lean on a style that will project him better.
Maccasio recently emerged the Social Media Personality for the year 2017 at the People's Celebrity Awards held in Accra.
My personal favorite songs from Maccasio apart from the above monster hit include;
No Puncture Ft. Kawastone.
Maccasio – Ninsala
Maccasio Ft. Zeal – Inside
Maccasio – Bohasi
Maccasion – Long John
Ecstatic! Sally M is Back; Returns with Makoma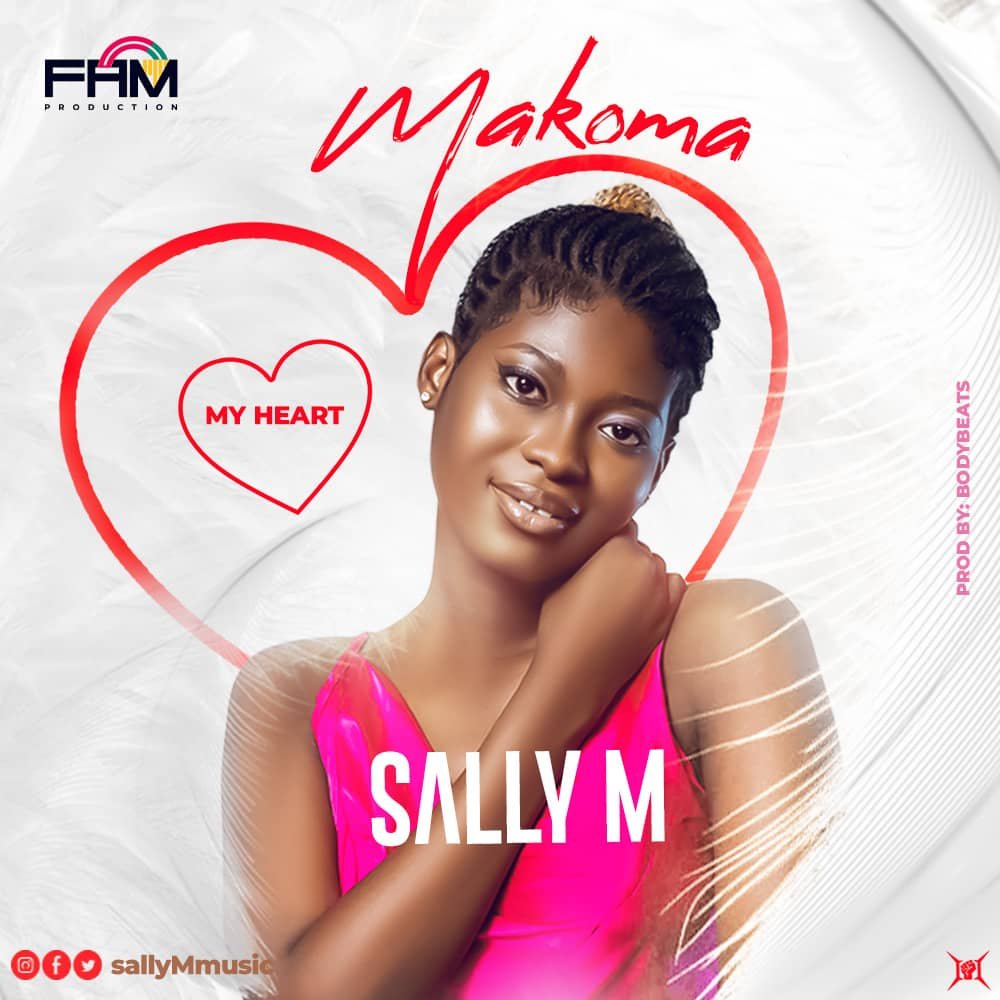 6 months after Sally M's debut project, Attention, Ghanaian singer, and rising superstar Sally M known in private as Sally Mugabe Hayfron has released her sophomore project, "Makoma", available now across digital music stores worldwide.
'Makoma', is a highlife track heavy on guitars. The singer delivers her touching lyrics, flanked by sweet and soothing melodies. The track is produced by rising Takoradi-based sound producer Body Beats.
'Makoma' is for everyone in terms of subject and theme. The singer's efforts were very intentional to satisfy expectations in melodious composition, vocal delivery, lyrical dexterity, and imaginative prowess. All through the song, Sally M stays true to her familiar theme of love, staying on topic for the entire song.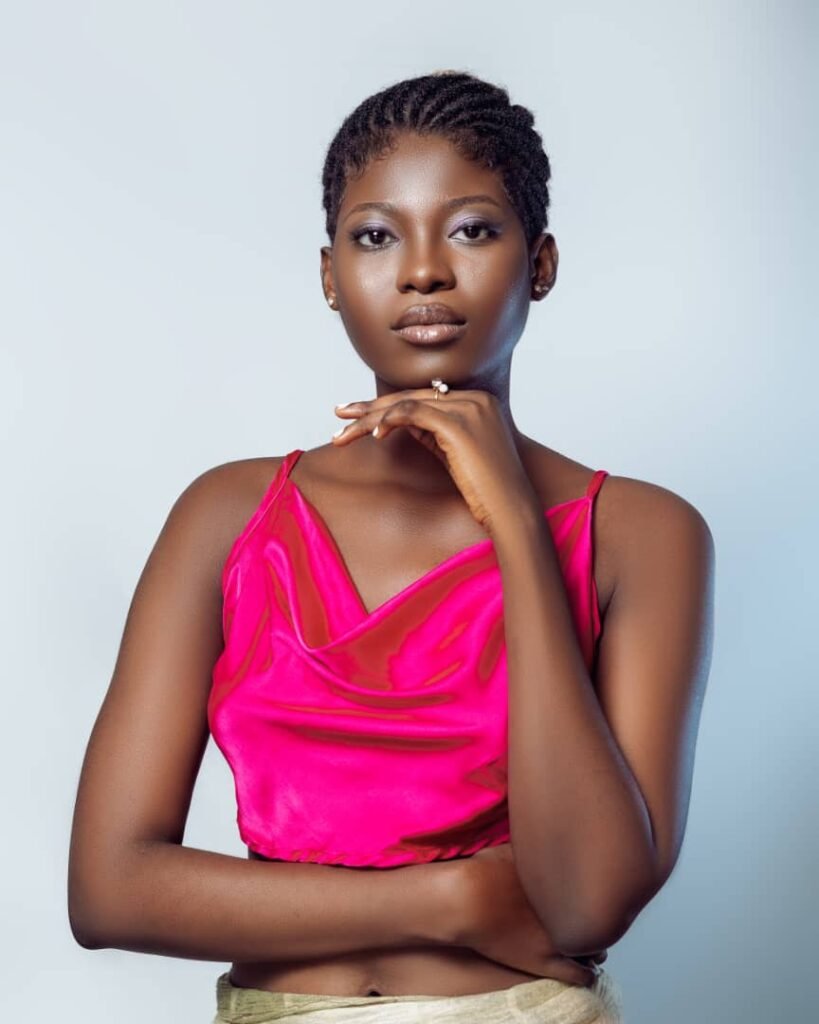 Sally M introduced herself to the industry on May 31, 2022, with her debut single, 'Attention Love', an Afrobeat tune. And now she serves a hot highlife tune showing the young musicians' dexterity and versatility. Her ability to switch genres so easily and smoothly prompted Connect Fm's Kwamina Otto to question her genre of bias…
Sally M said "I can do Reggae, Dancehall, Afrobeats, and even Rap. I can do all," She further added that she writes all her songs and performs the songs without getting any help from anyone.
"I write my songs and do not see the difficulty in doing that. All my life, music has been part of it, even during my childhood days. So, after completing my diploma, I decided to take it professionally and full-time,"
TRENDS RUNWAY HELD IN TAMALE
Trends Runway show was held in Tamale at the Aliu Mahama Sports Stadium in November 2021.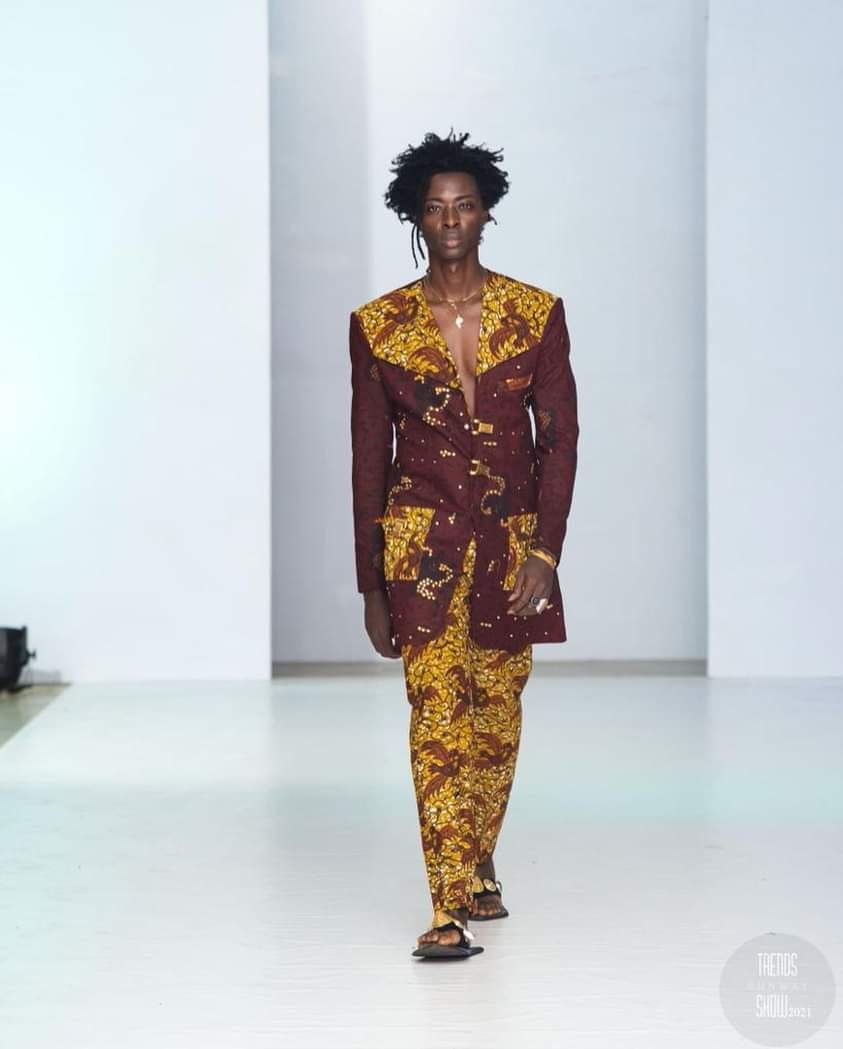 The maiden edition of the Trends Runway show was held in Tamale at the Aliu Mahama Sports Stadium in November 2021. The night brought some delight to the city of Tamale. Generally, the organizers were impressed with the number of audiences who turned out for the program and the patience they exercise and stayed till the show was over.
READ ALSO: Bafowaa: The radical afro/R&B artiste with a new sound and vibe 
One of the Accra-based designers, expressed his joy and delightfulness at seeing the audience still glued to their seats as late as 12 midnight when people would begin to leave at about 9 pm in Accra when the show has not ended. The atmosphere and reception of the people of Tamale were a new experience for him and this overwhelming. According to him, this was an indication that they were really welcomed in Tamale with their fashion.
The missing vibe in the organization's structure was the conspicuous absence of women. In an interview with Abdul Raafi Mohammed on Sanatu Zambang Hotspot Live, the organizers bemoaned the difficulty of getting women involved in working with them but they hope to improve upon representation in the subsequent editions.    
READ ALSO: THE OTHER TRUTH
They also expressed some difficulties in training the models. They had to run shifts for the trainees because most of them were not regular and kept missing days in training. This made their work very difficult.
Talking of the sponsorship, the organizers admitted that, they had a tough time getting people and organizations to sponsor the program.  They reiterated that most cooperate bodies would ask for sponsorship letters but when the letters are given out to them, they would decline to grant any sponsorship.  
In organizing this fashion show, they noted that most of their sponsorships came from friends and family members, which was totally unacceptable and discouraging for the growth and success of the program.
One of the points that were also highlighted in the interview was the fact that designers are being limited by clients says Abdul Raafi. Fashion designers are not being challenged by clients to be creative and come out with their own designs. Clients come to seek services demanding replicas of dresses they see on the internet. But the panelist was of a different view. They said it was the duty of these fashion designers to educate their clients about the fashion business and the work they actually do.  
Source: Cynthia Kuyoli | Sanatu Zambang
DND Goes Hard on "Witchcraft" through Rap; with KAMULIMULISIGN aka the Night Flier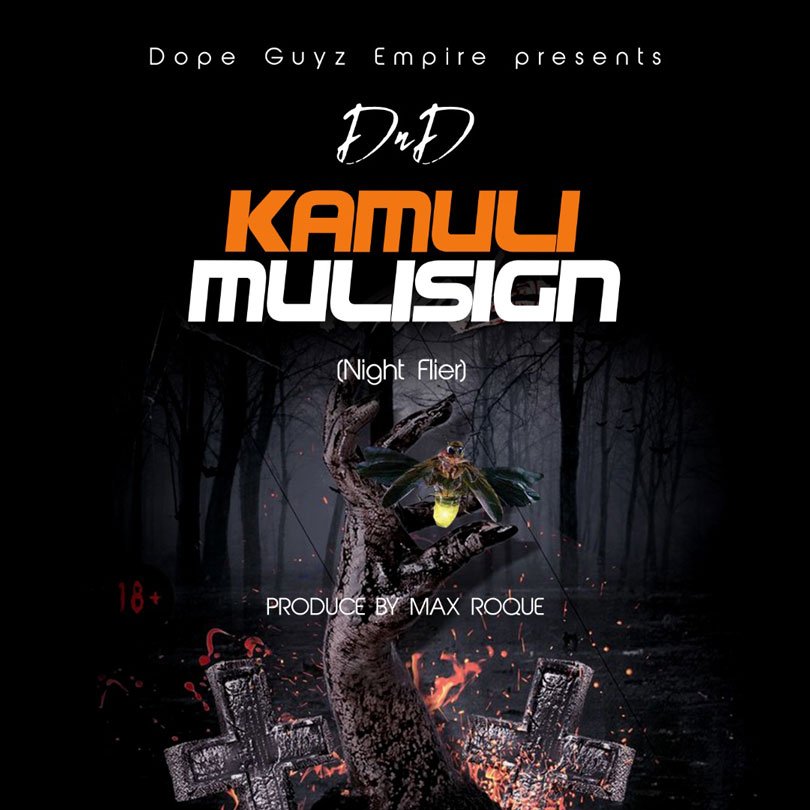 DND of the Dope Guyz Empire comes again with another creative piece.
This time, the duo tackles a very sensitive topic.
The song is entitled KAMULIMULISIGN addresses some evil doings in our societies. The song emphasises the fact that hatred, jealousy and envy are the causes and sources of human suffering, and these bad deeds are the fertile ground for the activities of the rampant witchcraft and its adverse effects on humanity and society as a whole.
Many innocent lives have been lost, as well as destroying people with good minds for development. The song questions why witches are only and passionately interested in killing and destroying great people who have good intentions and the ability to bring development.
This song however can be seen as controversial, as it does not directly address witches, but rather an insect (specifically, a night flier).
However, since witches are said to be flying at night for their meetings and other activities, it is clear the witch here is metaphorically represented in the life and nature of a night flier (KAMULIMULISIGN).
Get yourself entertained by listening to this creative piece of work.
Download it to update ur playlist.
Listen to KAMULIMULISIGN
Download to KAMULIMULISIGN