TRENDS RUNWAY HELD IN TAMALE
Trends Runway show was held in Tamale at the Aliu Mahama Sports Stadium in November 2021.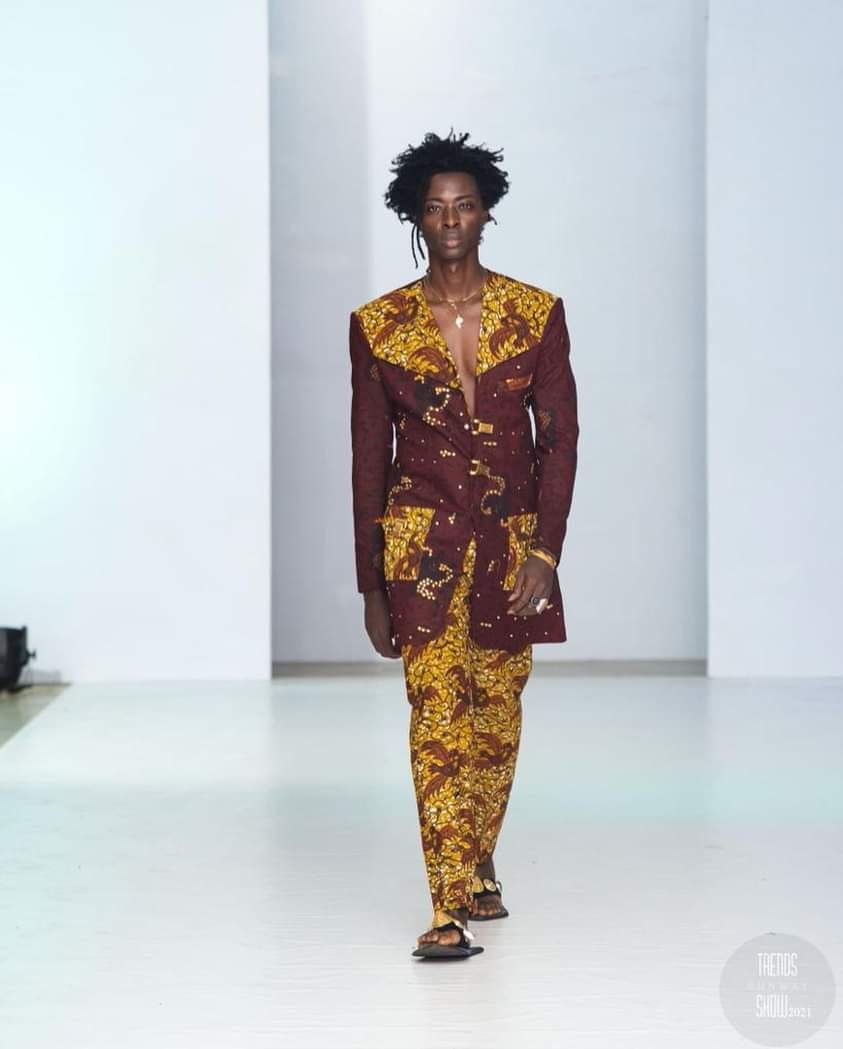 The maiden edition of the Trends Runway show was held in Tamale at the Aliu Mahama Sports Stadium in November 2021. The night brought some delight to the city of Tamale. Generally, the organizers were impressed with the number of audiences who turned out for the program and the patience they exercise and stayed till the show was over.
READ ALSO: Bafowaa: The radical afro/R&B artiste with a new sound and vibe 
One of the Accra-based designers, expressed his joy and delightfulness at seeing the audience still glued to their seats as late as 12 midnight when people would begin to leave at about 9 pm in Accra when the show has not ended. The atmosphere and reception of the people of Tamale were a new experience for him and this overwhelming. According to him, this was an indication that they were really welcomed in Tamale with their fashion.
The missing vibe in the organization's structure was the conspicuous absence of women. In an interview with Abdul Raafi Mohammed on Sanatu Zambang Hotspot Live, the organizers bemoaned the difficulty of getting women involved in working with them but they hope to improve upon representation in the subsequent editions.    
READ ALSO: THE OTHER TRUTH
They also expressed some difficulties in training the models. They had to run shifts for the trainees because most of them were not regular and kept missing days in training. This made their work very difficult.
Talking of the sponsorship, the organizers admitted that, they had a tough time getting people and organizations to sponsor the program.  They reiterated that most cooperate bodies would ask for sponsorship letters but when the letters are given out to them, they would decline to grant any sponsorship.  
In organizing this fashion show, they noted that most of their sponsorships came from friends and family members, which was totally unacceptable and discouraging for the growth and success of the program.
One of the points that were also highlighted in the interview was the fact that designers are being limited by clients says Abdul Raafi. Fashion designers are not being challenged by clients to be creative and come out with their own designs. Clients come to seek services demanding replicas of dresses they see on the internet. But the panelist was of a different view. They said it was the duty of these fashion designers to educate their clients about the fashion business and the work they actually do.  
Source: Cynthia Kuyoli | Sanatu Zambang
A Legend That Inspires – Abu Sadiq
Hailed as one of the most respected musicians with amazing vocal strength from the savanna, his message-filled music will always stay in the heart of a listener.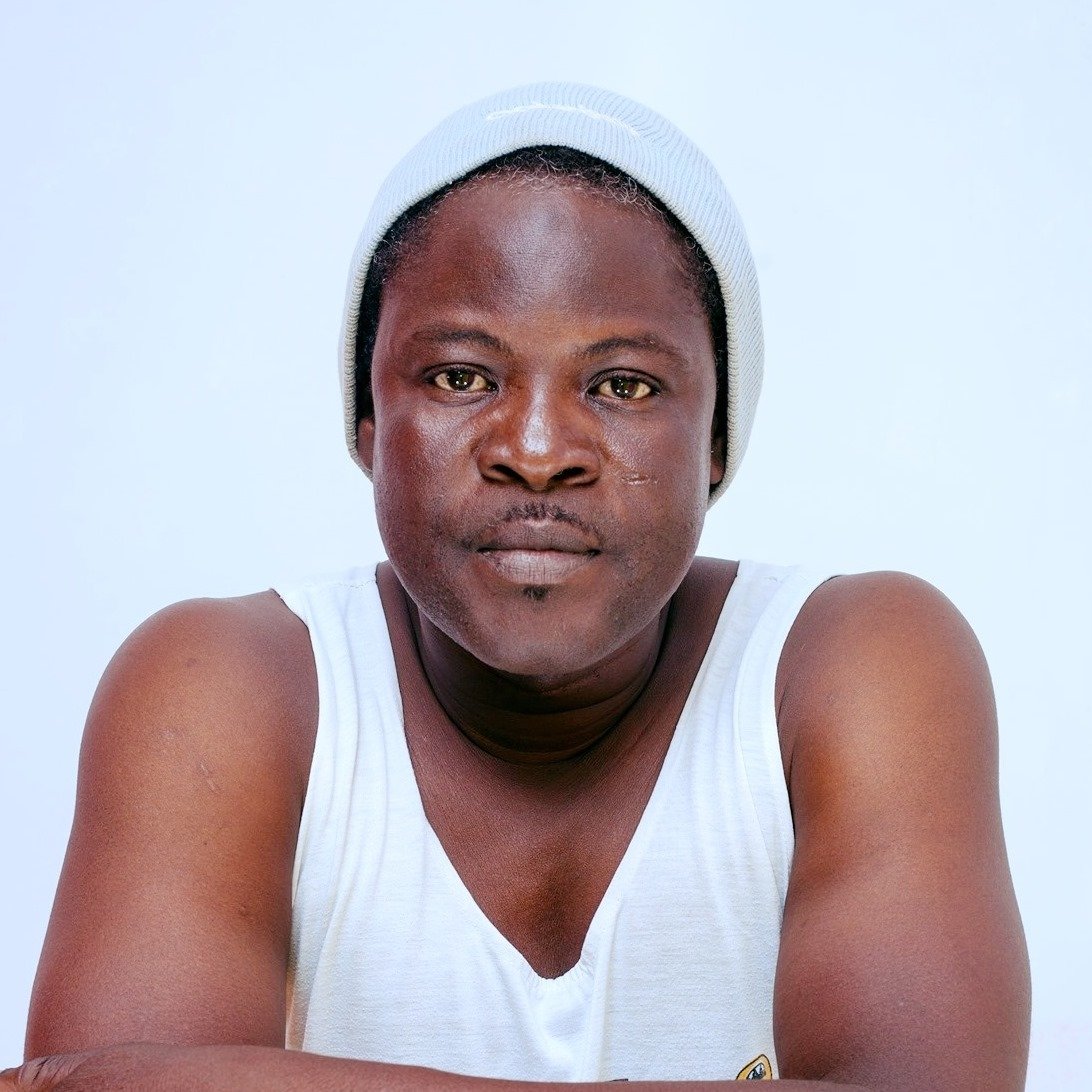 Music from the savanna regions of Ghana is always refreshing, especially when it employs traditional and cultural elements; the sound of indigenous rhythms fused with reggae and the sweet melodious voices that accompany these perfectly synchronized rhythms is one reason I don't hesitate to buy an album by Abu Sadiq.
Hailed as one of the most respected musicians with amazing vocal strength from the savanna, his message-filled music will always stay in the heart of a listener. If you are a music enthusiast like myself, with a constant crave for savanna rhythms you will definitely know Abu Sadiq the artiste that ensures every listener can find a song to relate to on his albums.
Often referred to as the "Policeman", the Tamale native born in Salamba had his basic education at the Sakasaka Primary & JSS also in Tamale, and later proceeded to the Northern School of Business in 1995 where he studied accounting.
Young and ambitious Abu Sadiq realized his gift of singing at a very tender age, however the choice to fully explore it arose from his desire to affect the many youth who were psychologically affected by the Kokomba-Nunumba conflict of 1995. This influenced the positivity behind all his lyrics as an artiste and led to seven successful album releases from 1996, and several impactful singles.
Growing up around the story-oriented nature of traditional music in the Northern Region, and the positive vibes associated with reggae music, Abu Sadiq's entrance into the music scene was what he describes as,
"A perfect opportunity for a young person to have immeasurable influence on society, in the most positive of ways by simply doing what came to him naturally and with ease i.e. Music."
He therefore sought to bring a unique sound that fuses elements of his culture and reggae, whilst maintaining the positive vibes of reggae music. This lead him to deliberately write music that won't just get feet tapping, but will take listeners on a journey of mental rejuvenation.
Even though today's music scene in the savanna is a bit unlike before, Abu Sadiq's relevance has never waned as he continues to tirelessly churn out amazing music like Fara Kurli, Azindo, Dikuyuui and several others whilst featuring on countless songs belonging to other artistes.
One would assume that after 15years Abu Sadiq would be looking to retire soon but according to him;
"There is too much to be shared by way of positive lyrics, and I doubt if I can quit knowing how much my music impacts Dagbon".
In a short conversation with www.thesavannaonline.com, Abu Sadiq revealed his desire to get back into school to pursue higher education.
He believes doing so will further set him apart from his contemporaries and the new generation of musicians who basically think the dance aspect of music, relegating the positive impact of music by way of lyrics to the background. He also expressed disappointments in the myriad of award schemes that adorn the savanna yet don't fully represent the different genres of music that has given the entertainment scene its budding status. He believes recognizing all genres will actually bring the less popular genres to the fore thereby increasing the economic potential of alternative music exports.
According to him, the situation where profane and vulgar lyrics, as well as insults in the name of publicity stunts will in the long run cause irreparable damage to listeners who look up to musicians as role models, and thus attempt to model their lives after their favorite artistes.
Abu Sadiq is currently in the studio working on an album, which he believes is the best he's ever put out.
GHANAIANS LIVE IN PERPETUAL FEAR
Harboring fear leads to some form of stress, which can cause depletion of the immune system, errors in judgement and can even prevent one form making reasonable decisions. Fear leads to the loss of confidence, fatigue, anger explosions and sometimes stomach upsets.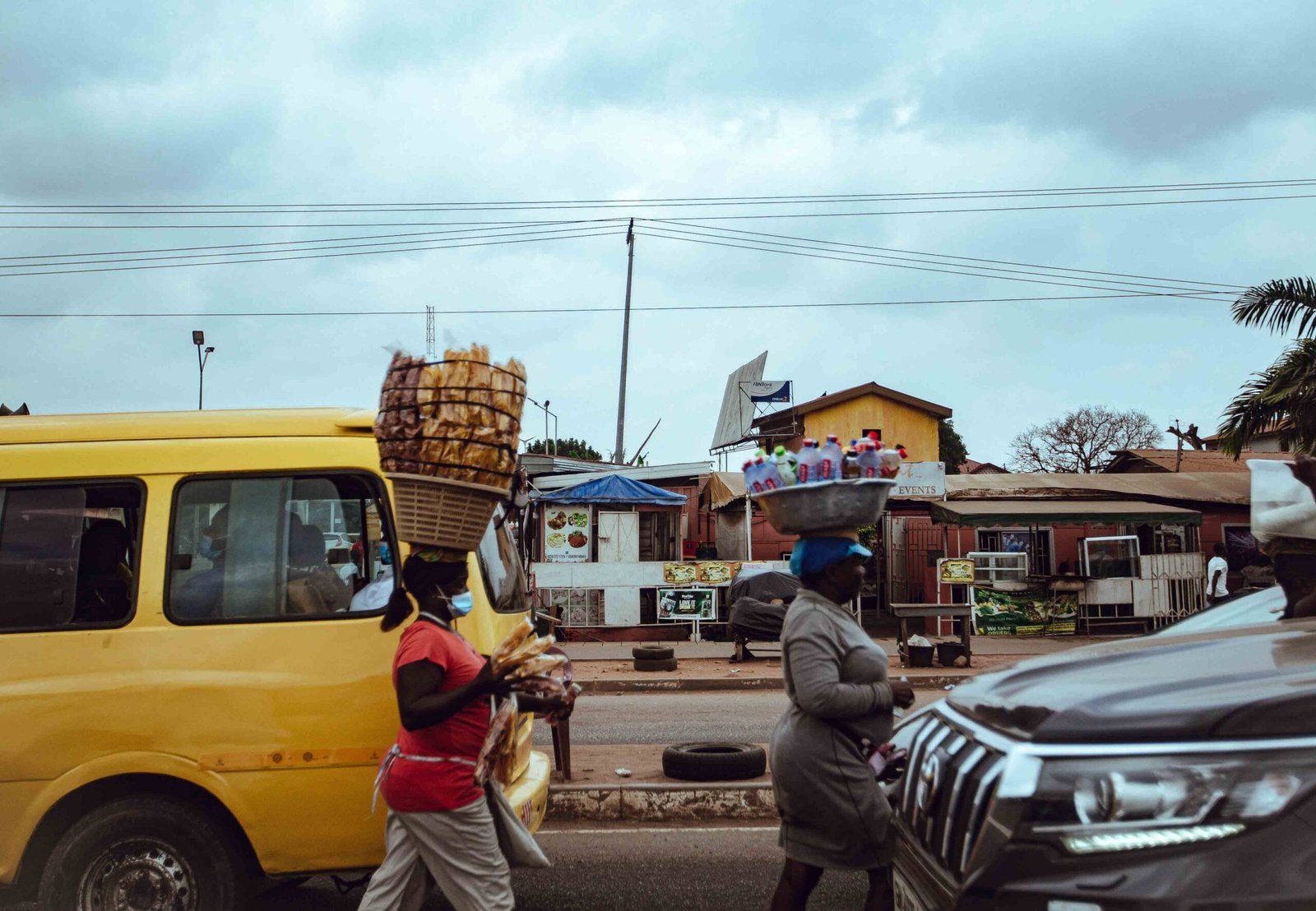 The Ghanaian populace will soon be bedridden with what seem a national canker which has gradually eaten into the minds of people. Every Ghanaian in one way or the other has been affected by this canker-FEAR, from students to workers, traders, politicians, mad men, the aged, the young, sick, down to the little child.
Fear which is known to kill champions before their time, has spread its malicious tentacles across the breadth of the country. Harboring fear leads to some form of stress, which can cause depletion of the immune system, errors in judgement and can even prevent one form making reasonable decisions. Fear leads to the loss of confidence, fatigue, anger explosions and sometimes stomach upsets.
AMONG STUDENTS
Students studying in schools to become the leaders of our motherland harbor in them the fear of failing their examinations. Right from the word go, students have been raised to fear exams and hate the very word with all their might and with all their hearts. Beginning for their "first world war"-Basic Education Certificate Examination (B.E.C.E) to the so called the almighty West African Senior Secondary Examination (WASSCE) to the End of Semester Examinations in the Tertiary level, students face these requisite exams with fear, ample enough to kill a giant, in their hearts. Little wonder yearly results of students' exams come with many surprises.
AMONG CHILDREN
Children in their development stage become very curious and tend to ask a host of rhetorical questions, some answerable, others simply unthinkable. In bid to escape the barrage of questions and non-existing answers children expect their parents, teachers and guardians to conjure for them after each round of their "curious endeavours" parents, teachers and guardians tend to formulate weird superstitious tales, to scare the little ones rather than educate them. Among these many tales are stories of Ghosts appearing in the night to catch children who refused to sleep early enough, stop talking or refuse to bath, Stories of dwarfs, witchcraft and wizardry.
The amazing thing is that these children grow with the fear of these non-existing phenomena glued to their thoughts and transfer it, like a contagious disease, to the next generation.
AMONG THEIST
The doctrines of the two populous religions in Ghana-Christianity and Islam, imbibe in their members the belief in a final day of Judgement, where the Almighty God will replay to mankind all of his activities on earth. The Judgement per the indoctrination of the religions of Islam and Christianity, will see some men taken to Heaven and others cast into hell, an abode of ever burning fire and perpetual suffering.
The fear of being cast into hell or Janam'ah (as described referred to by Muslims) appears be a sort of headache for some religious folks as it has been described to be the worst ever place ever imagined. Residents of hell will be plagued with thirst and unimaginable diseases, as narrated in one bible story.
This stories when rehearsed creates fear in the hearts of the theist.
AMONG WORKERS
The fear of being sacked and losing one's job is an ingrowth that has eaten deep into the minds of Ghanaian workers. Daily, under the guise of pleasing their bosses and a lukewarm way of securing their jobs, workers join long winding queues in lorry stations or join the struggle for bus to their destination. A minute's lateness would find one smiling on the wrong side of his or her mouth. With the current state monetary affairs in the country you better not lose your job.
It's a different story, however, when it comes to output of production.
AMONG TRAVELLERS
Accidents have become rampant in the few months in this New Year. The latest one claiming about 6lives on the Takoradi-Winneba road.
Travelers now fear for their lives, as they have little control of happenings on their way as they travel.
AMONG POLITICIANS
It is election year and one of the common seasonal fears is one notable among political figures. The fear of losing election. I bet you don't want to experience this sort of fear. It capable of killing a fully matured lion and making one's hair turn grey in a twinkle of an eye.
The latest fear of all is the fear of terrorist attack.
Written by Edwin Abanga – 0249475585 (Student Journalist)
IF BEEF; THEN GET THE HELL OUT OF THE GAME.
From obscurity many seek acceptance in mainstream music; from minority ethnic groups many want to be appreciated as a part of the big whole.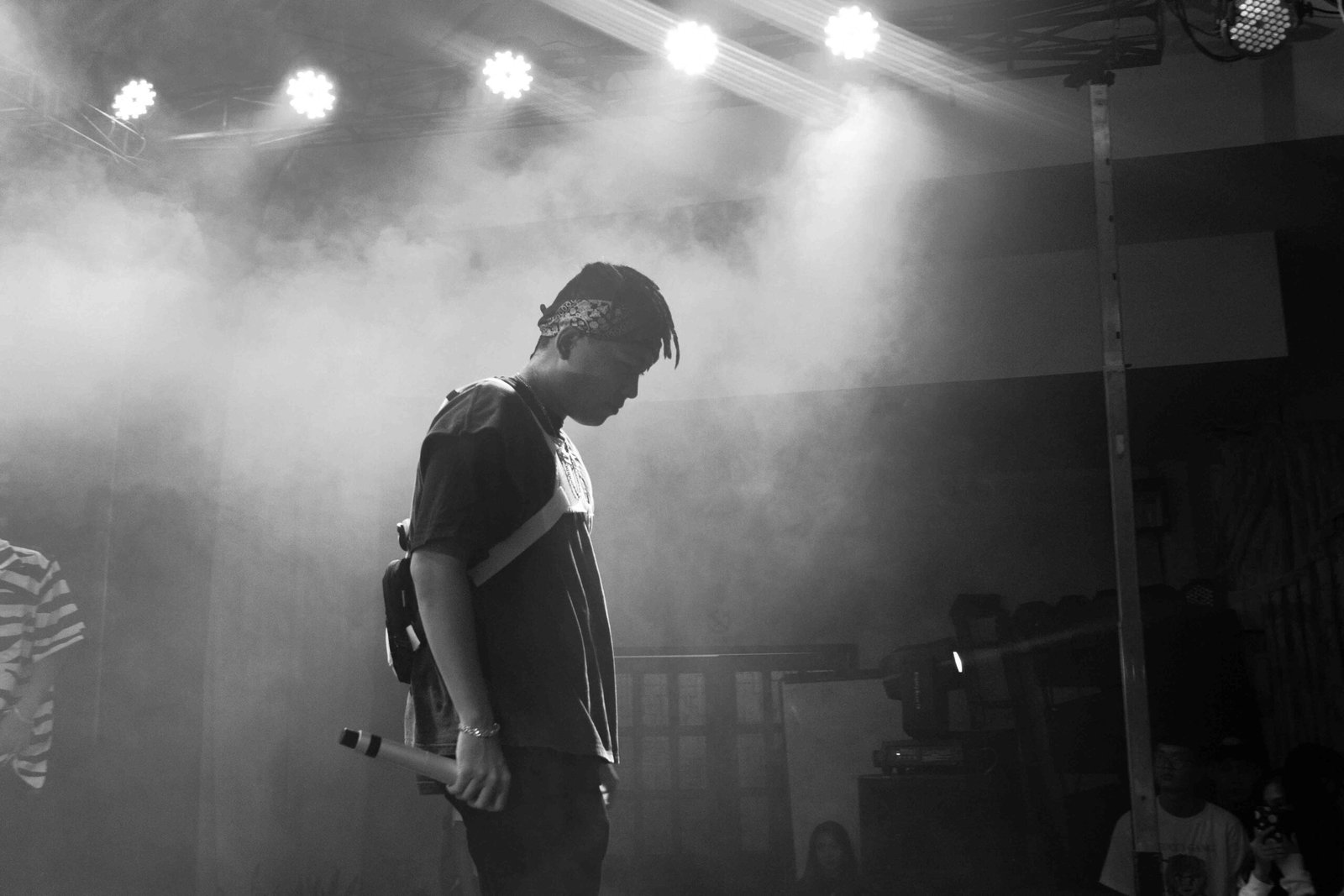 From obscurity many seek acceptance in mainstream music; from minority ethnic groups many want to be appreciated as a part of the big whole.
There is a surge in artistes seeking national recognition, global domination and the bliss that comes with being a success musically; however we all agree that the convention is hard work and a respect for the craft. Hard work, love and respect for the craft is what has seen artistes like Sherifa Gunu, Wiyaala, Atongo Zimba, Rocky Dawuni, King Ayisoba, Delle and several other musicians originally from the savanna of Ghana soar and continue to stay relevant in an industry that is yet to fully develop.
Many would argue that the bulk of music from the savanna is ethnic and traditional in nature however a generation of hip-hop lovers have gradually crept into the scene; though often popular in their respective regions & towns, efforts by artistes like Soorebia, Saani, S.K.Y the Tamale Boy, Macassio, Fancy Gadam and several others are gradually making inroads into the mainstream music scene in Ghana.
Whilst the whole struggle to make "us" part of the mainstream music industry goes on, other artistes have chosen to beef albeit from absolutely obscure corners of the country.
Why an unknown artiste spends money in a studio to rain insults on another is way beyond my comprehension. Why an underground artiste would go to a studio to pay money and record a response to a diss song beats my imagination. Could it be the warped notion that beef is an element of hip-hop? Could it be the warped assumption that every hip-hop artiste is a gangster of a gangbanger?
A look at past events across the world would give you the results of "beef," great artistes have had their lives cut short, amazing Dj's and producers have died as a result of beef. Successful careers have been dumped in the bin because of beef.
www.urbandictionary.com defines beef as;
"To start a fight, to get into argument with another person, or group of people".
We all know the results of fights & arguments in the context of beef in hip-hop…
My focus is on 2 different artistes purportedly at loggerheads. For sometime now they've directed a lot of energy into lyrically slaying each other, something I attribute to cowardice. If 2 grown men cannot talk reasonably over silly accusations but rather project "gangsterism" in their songs then they don't really understand the concept of life and living together. In fact they might not even be fully immersed in their quest to become success stories in the music arena.
Rap Naygar & Fase 2 are both amazing artistes, even nicer is the fact that they come from the same part of the country; so what informs their constant dissing of each other claiming to have some street credibility when none of them has a taste of what the streets look and feel like? For underground artistes to dedicate so much energy to nonsense, then they must have reached a "Kanye West" status but NO, I doubt if other than singles any of these guys have sold any laudable number of albums.
In this era of globalization trivialities like beef have no place, you are either seeking success or seeking to be taunted as a failure. Even worse is to have failed for pursuing absurd stupidity.
I am in no way trying to ridicule the 2 artistes; I just need them to understand that an ability to insult and threaten in songs does not validate your existence as a musician. What validates your existence is an ability to dutifully deliver mind-blowing music capable of making you into a Grammy nominee;
"The VGMA's sef no see you, why would u waste time playing a thug"
Any further pursuance of this 1990 mentality is only going to make you an area champion who only gets to mount small stages and spit "venom" only to go back home penniless, your existence as a music act will be confined to either Chiana or Navrongo. If you fail to recognize that as ambassadors of your respective towns, it is behoved on you to be responsible individuals then GET THE HELL OUT OF THE GAME.